And so President Obama apparently won the second Presidential debate. The polls look close. My money is still on Obama winning and Mitt Romney getting to spend more time with his $77,000 a year taxpayer subsidised horse. But all will become clear on November 6th.
The great issue should be the US economy. It is the economy stupid. Read my lips. As far as I can see President Obama wishes to bankrupt America within four years while Mitt's policies will leave him needing at least two terms to achieve the same goal. Slow death or quick death – it's America's call.
And so, part one of this week's caption contest is in honour of hopeychange himself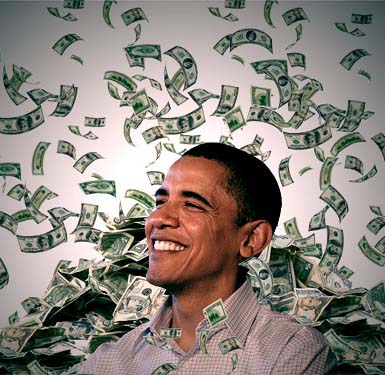 My entry is: "Deficit, what deficit, nice Mr Greenspan says I have plenty of money to spend?"
As an alternative we offer a second picture for which you may wish to submit a caption.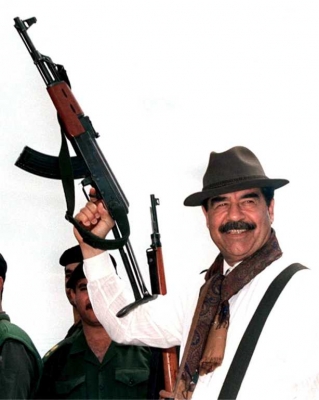 My entry on this one is: "The Nobel Prize for Peace committee decides that the 2013 winner should be posthumous and starts drawing up its short list"
I am sure that you can do better. As ever, the winner (feel free to have a stab on either picture) gets a Piss off Argentina T-shirt.
Last week's photo showed Reichsfuhrer Merkel meting Greek PM Samaras the day that the EU won the Nobel Prize for Peace.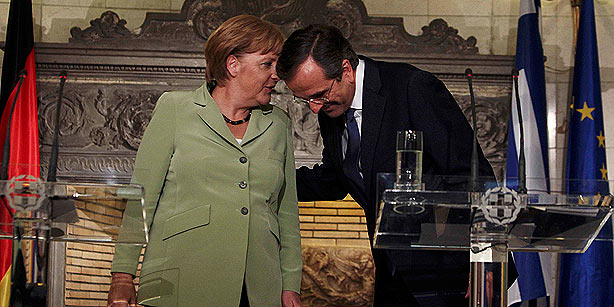 The winner, by universal acclaim, was Britain's wittiest accountant Jon Pickles with:
Angela: "Keep this to yourself, but I've just heard Greece is in line for the Nobel Economics Prize."
Well done Jon.
If you enjoyed reading this article from Tom Winnifrith, why not help us cover our running costs with a donation?