Iraq
239 days ago
Monkey Pox, covid, Ukraine, Russia, Iraq, university entrance by race and class, tax cuts. You are being lied to and nobody seems to care. I do.

364 days ago
Anyone dissenting from the GroupThink frenzy – one whipped up by our leaders and the mainstream media – is dismissed as a Putin asset, a Russian poodle and an apologist for fascism. Thus, one must believe that Ukraine is the epitome of angelicity, and that Putin is indeed committing war crimes against civilians, the likes of which we have not seen since World War Two.

1618 days ago
Like 17.4 million other folk I put my feet up yesterday content to know that we won the #PeoplesVote on June 23 2016. But large numbers of snowflakes, Guardian readers, state sector employees, gobshite celebrities and other folks who looked like they were out on day release marched through London to tell us that we plebs had voted the wrong way on Brexit and must vote again. So how many marched?

1619 days ago
As I sit with an ouzo in Greece, a country with 49% youth unemployment and where pensioners mist live on 9 Euro a day thanks to the EU, back in London, about 100,000 generally very affluent middle class folks are marching to overturn the wishes of 17.4 million of their fellow citizens. The organisers and the BBC and the rest of the liberal media claim this is a big demonstration but that is just fake news.

1805 days ago
The war criminal famously justified his illegal war in Iraq with the claim that British interests could be attacked within 45 minutes by Saddam Hussein's army. That was a lie. Blair claimed attacking Iraq made thee UK safer. Of course in unleashing ISIS and acting as a recruiting sergeant for jihadists everywhere it made Britain far less safe. Blair lied. But over Syria Theresa May has lied in the same way. I quote the most useless Tory PM since Ted Heath on why she ordered the RAF to bomb:

1808 days ago
Perhaps you remember that Tony Blair lied to the House of Commons about Saddam Hussein having WMD which could hurt Britain within 45 minutes and so got us involved in an illegal war. 179 British servicemen are dead as a result, hundreds are maimed for life, thousands of innocent Iraqis are dead, ISIS got its big break. There is so much blood on Blair's hands that any decent society would, at the least, shun him and should really send him to the Hague for trial.

1811 days ago
As I write civilian airlines have been told to get out of Syrian airspace for the next 72 hours. The very real fear is that the USA and possibly Britain and France will launch air strikes against President Assad's regime. The justification -the alleged chemical attack on Douma. If the West blunders in, it does not do so in my name.

1834 days ago
What do the following have in common: right wing Sunday Times polemicist Rod Liddle, Conservative Sunday Telegraph columnist Chris Booker, right wing blogger Tom Winnifrith and his (closet) reactionary father of the same name and Right wing polemicist Peter Hitchens of the Mail on Sunday? When it comes to Jeremy Corbyn quite a lot...

1891 days ago
For more than five years the West has been pusuing a policy of madness in Syria. The authors of this madness were crooked Hillary, Obama, Call Me Dave Cameron and Frau Merkel. Only Merkel is still in office but the madness continues.

2038 days ago
Back in 2003 Al Qaeda blew up dozens of Spaniards in Madrid demanding that Spain stop attacking poor Muslims in Iraq. The Spanish had a General Election that weekend and the new Government duly caved and pulled its troops out of Iraq. It said " we are not afraid" but caved into the Islamofacists anyway just to be sure.

2141 days ago
The uber liberal fake news outlet the Washington Post broke the story which may or may not actually be true. Given its history or Trump bashing, bogus opinion poll interpretation and all round fake news, many of us would not believe the Washington Post if it declared that the sun was going to rise tomorrow. Notwithstanding that, the BBC and other bastions of liberal Trump hating have been going to town on the "Trump leaks state secrets to the Russians" story. The liberals again demand impeachment as they do every week or so. In doing so they show their ultimate moral bankruptcy.

2440 days ago
The establishment will not prosecute Tony Blair for starting a wholly ilegal war in Iraq. He was blasted by Chilcot. But while squaddies who might have killed one person or a few in error in the heat of battle face trial for war crimes, Blair, who has the blood of hundreds of thousands of Iraqis and 179 British soldiers on his hands after a cold calculating decision, will not be charged. Those who run the show look after their own. We can today start to change that.

2445 days ago
As the bodies are prepared for burial the war of words as to who is to blame for the outrage in Nice is underway. Fresh from calling for a ban on guns in America after Dallas, the liberals are now calling for a ban on lorries in Europe. Okay they are not. No-one ever accused the liberal left of being consistent in its prejudices or thought processes. But if you wander around the Internet you can see more or less everyone gets blamed somewhere.

At this point I'd just remind you of the words of two former Prime Minsters and I start with the war criminal Tony Blair.

2448 days ago
It was a reasonably old episode of Midsomer Murders on the rerun Channel 10 last night. Dad and I missed the first three minutes despite me driving back to Shipston at what he terms breakneck speed, that is to say 50 miles per hour. We'd been at an impromptu party at the hospice.

My youngest sister N had pitched up from Oxford. and So Dad and I stayed on far later than planned as my step mother said we should have a party. I had actually brought in a few bottles for my step siblings to cheer them up. And so we all talked a bit of family holidays in days gone by. Was Pelion 1989 or 1991? Heaven only knows but we played along with the game my step mother suggested of matching years and places.

On best behaviour and not drinking

2450 days ago
It looks very likely indeed that by tomorrow the post Brexit political pantomime will move on to Comrade Corbyn vs Blairite Kulak Angela Eagle in a battle to become the new leader of the Labour Party. The kulak MPs are backing Eagle but we loyal party members, including the massed battalions of my fellow exploited workers who joined with me last summer, appear to be standing firm with our man Jezza. But I admit that I am wavering.

2451 days ago
The sort of folk who not only believe every word that the war criminals Blair and Straw say about Iraq but are also lobbying the BBC to have Chris Evans appointed as the new presenter of Top Gear, are heavily concentrated on the shareholder list at Cloudtag (CTAG), an AIM listed company that is almost insolvent and whose valuation is a joke. Its shareholders are possibly the stupidest folks I have encountered on twitter with the possible exception of the England soccer team.

2455 days ago
British Squaddies continue to face trial for war crimes where individuals or a few folks died. Yet hundreds of thousands have perished as a result of the war the UK and US launched against Saddam Hussein. And the Chilcot report makes it clear today that Tony Blair was a key architect of that war, urging on George Bush to invade with British involvment, for two years before the troops actually went in. It makes it clear that Blair, at best dissembled, and at worst lied to Parliament and to the Attorney General as well as to the Britsh People to get us into that war.

Jack Straw is also exposed as having suppressed one report and sexed up others in order to get us into war. The truth was a casualty of his campaign to start a war for which there can be no justification at all. 

If I were a juror and was asked did these two men take actions which caused their country to enter an illegal war, an illegal invasion of another sovereign nation I would - on the basis of what appears in Chilcot - find both men guilty without hesitating for a second.

That makes me unsuitable 

2458 days ago
Britain in 2016 feels ever more like 1792 France. Cherie Blair or Theresa May will soon be saying that we the great unwashed should not worry "let them eat cake" and hundreds of celebrities will put their names to a petition saying what a good idea that is.

It is one rule for the establishment and one for the rest of us. Day after day we are reminded that the millionaire political, business, celebrity and media elite can get away with murder, literally in the case of Tony Blair, while the rest of us just get screwed. No wonder Britain is so angry.

The 40,000 silly people at yesterday's MarchforEurope do not represent that anger. Overwhelmingly middle class Southerners they, or their parents at the bank of Mum & Dad, have done very well as property owners enjoying the post 2008 asset bubble created by QE and funny money interest rates. For those in the Midlands and North where property prices in the post industrial towns have not rocketed, where there have been no real wage rises - unless you are a middle class employee of the State - there has been no financial windfall since 2008. They are excluded. Shafted financially and with no-one speaking up for them. Indeed for ten days now they have been told by large sections of the media and by the middle class liberal establishment that they are ignorant and racist and that their views should somehow be ignored.

And now we discover that when the Chilcot Report in finally published this week, it may slate Tony Blair and Jack Straw for lying and starting an illegal war but they will suffer no consequences. You and I might think that lying to Parliament 

2672 days ago
I am sure that pretty soon the RAF will start to bomb ISIS in Syria. David cameron has lied to the nation just as Tony Blair did over Iraq. This is wrong at every single level. It is not in my name.

2690 days ago
Naturally my thoughts are with the victims and their families. What happened in Paris last night was an atrocity and those responsible are evil. However, tying in with yesterday's article on Jihadi John, I suggest that the actions of our leaders in bombing Syria and Iraq have not only destroyed those countries but have made we in Paris or London or even Bristol not safer but less safe. Before you shout "bomb the bastards back into the stone age" consider that this is exactly what we have been doing and it is not either just or doing any good at all. Au contraire.

2974 days ago
Why does ISIS exist? Because the meddling of the West created it. We ousted Saddam Hussein and created a power vacuum but also the alienation of Sunnis from the power centres in Iraq. Then we meddled to oust President Assad in Syria arming his opponents, including many who now fight for ISIS.
Sixty years of Western meddling to bring about regime change in the Middle East (I go back to Iran in the fifties) has made the West ever more hated in the region. Meanwhile the trail of death we have left in recent years through our illegal wars (Iraq) and tinkering (Syria) has acted as a fantastic recruiting sergeant among disaffected Muslim youth in the West for vile extremists such as ISIS.
Today ISIS has hit a new low by burning Jordanian pilot Maaz al-Kassasbeh alive. It hopes by doing this to get both the Jordanian regime and the West to over-react.
Jordan is an artificial country created by the West, notably Britain. The vast majority of its – mainly very poor – population are Palestinians. It should be part of a Palestinian State. A tiny minority from the Hashemite tribe have ruled since we put them on the throne. They are rich. The biggest one day massacre of Palestinians in history occurred in the early 1970s when the father of the current monarch bloodily butchered many thousand Palestinians who wanted democracy and economic justice.

When Jordan reacts by arranging hasty trials of Islamist prisoners in its jails and executing those folks many in the West will cheer. That they will be cheering the way that an ally of us ignores basic principles of justice in allowing full and fair trials before engaging in State sponsored executions. I fear there is just a lust for revenge blood.

How will ordinary Jordanians react? By showing support for the Western stooges who rule over them in these barbarous acts? I sense many will feel more alienated and more likely to support the Islamists.
Should the West throw in more of a military arsenal and "bomb ISIS back into the Stone age?" 

2986 days ago
Check out twitter #LeonBrittan. The former home secretary covered up Westminster & Elm House paedophile activities but was also widely believed to be an active nonce himself.
Fleet Street has known this for decades. It has been all over the internet for years. Now the fun starts. I wonder what tributes will be paid to the man by the politicians of today? How many of them are implicated in the cover up, in the rapid departure of Brittan from front line politics here, to a sinecure in Brussels where the money grabbing toad could coin it in big time.
What of the other politicians involved

3104 days ago
This is my last video postcard from Greece for seven weeks. I'm back in London at the weekend preparing for a presentation on how companies on AIM overstate profits with real examples. That is on Monday but is booked out but if you want to be able to advance book for my next presentation (it's free & comes with pizza and wine) register HERE
As I prepare for a return to England with very mixed feelings I know that by the time you watcg this we will be at war in Iraq again. Soon we will be in Syria. The media is being played by our leaders who have messed up and continue to mess up.
England is not safer but a more dangerous place as of today.
My financial video postcard explains E ratios, PEGs and why stocks on PEs of 3 or less are always a sell not a buy and it can be viewed HERE

3151 days ago
On a financial level I have always been bearish on Gulf Keystone (GKP) long arguing that the shares were really only worth 30-50p – something that has not endeared me to the Bulletin Board Morons. Well I guess I was right. But what has changed to make this an outright slam dunk short sell? Answer: ISIS.
Incidentally HERE is my first red flag piece on Gulf from April 2013 with me saying sell at 154p and I have consistently argued that fundamental value was 30-50p. I would now target the bottom of that range or less.
Without doubt these Islamofascists are truly the most repellent force on this planet. Opponents or those who are not the right sort of muslim are beheaded, crucified or shot. Even children are beheaded. Although I see that in the Guardian that the ISIS flag is now also flying in Poplar East London alongside the Palestinian flag, it is in Syria and Iraq where the headway is being made.
Peering at my maps today

3158 days ago
My weekly video postcard finds me sitting on my newly constructed eco-loo. More on that in a later photo article.
The main theme of this postcard is the folly of Western meddling abroad. It was the great Dr Ron Paul (pictured) who coined the term blowback. The theme runs through Iraq, Afghanistan and is now playing out in Syria, Libya and the Ukraine.

When will our leaders learn and stop lying?
The Christopher Booker article I refer to is HERE

My weekly financial video postcard covers the uncertainty of earnings where margins are apparently supra-normal. Yes this means Quindell & ASOS. I also look at why the market mood has changed. It can be viewed HERE
Tom Winnifrith has just published his new e-book, The 49 Golden Rules of Making Money from oil, gas and mining shares. You can buy it on Amazon for £6.25 or you can order a FREE copy HERE

3207 days ago
We should never have invaded Iraq. As a nation we cannot afford foreign escapades. There was no moral urgency to invade and the consequences have been predictably calamitous – we have suffer almighty blowback, a concept I discuss in my weekend video HERE.
Tony Blair prompted that invasion. He is endeavouring to suppress papers which will, show that it was almost certainly illegal to invade.
Now the war criminal (someone who starts an illegal war is a war criminal) wants us to invade to stop the ISIS Islamofascists from running riot. I am in no doubt that ISIS are truly awful people. Some of their actions are also war crimes.
But Blair must accept that he has created ISIS. Saddam Hussein

3207 days ago
The calls for intervention in Iraq to stop the uprising by Islamofascist nutters grow louder by the day. We were wrong to invade Iraq illegally in the first place (thanks a bunch war criminal Blair) and we would be wrong to intervene in the latest mess.
In this video Tom explains the Ron Paul theory of "blowback" and the folly of Western intervention at every level.
Tom's financial postcard covers Quindell, Tern and why an RNS lie on the AIM Cesspit always matters. It can be viewed here.

3312 days ago
I doubt that this will be popular but the mess that is the Ukraine today is not the fault of Russia but of liberal leaders in the West who just cannot stop meddling in other folk's affairs. As for the response of Vladimir Putin and Russia, I have every sympathy with the old tyrant. On this occasion his actions are utterly defensible.
Let's start with the overthrow of the crooked former President Yanukovych. There is no doubt that he was looting state coffers and was not a very nice man. He was, however, democratically elected. The EU has been trying to get the Ukraine into its orbit with a treaty of co-operation for a couple of years. The President was not helpful. So the West meddles.
The West does not really understand that the Ukraine is not exactly a homogenous block. It should perhaps have looked back to the last War when most Ukrainians fought alongside the Russians but a good number fought either for an Independent Ukraine or actually fought with Germany.  But heck that is history so who cares, the EU marches on.
And so we supported tacitly and indeed verbally those who wished to overthrow the President. Senior EU politicians flocked to Ukraine to offer support. Why? It was none of our god damn business? Look at the speeches of US Politicians such as John Kerry but also the truly abysmal EU Foreign Secretary Baroness Ashton.  As in Syria we back the rebels against an unpleasant regime just assuming that your enemy's enemy is your best pal. As in Syria we are wrong.
I accept that many of those who protested in Kiev are good folks who would feel at home in a liberal Western democracy. But the hard-core, the ones that held firm against the riot police? Think again. Those hard core are the militant wings of political parties that are now represented in Parliament. Watch some recent interviews. I quote the leader of one of the largest militias (interviewed on the BBC) "We are nationalists, we want a country for Ukrainians…that means without any Russians…or Jews." These are the folks

3388 days ago
We still have not seen the Chilcot enquiry into Iraq. It is still being suppressed as the folks in power work out how to spare the blushes of many, principally the man who led us into this war, Tony Blair.
Blair's excuse for war was that Iraq possessed Weapons of Mass Destruction which needed to be destroyed. That was, of course, a lie. And Blair knew that it was a lie yet he repeated that lie to the House of Commons and to his people to get away with starting an illegal war. For that he deserves to be put on trial for war crimes. If only to deter future British PMs from making the same cardinal blunder but also because justice demands that Blair stands trial.

Those folks who seek to defend Blair will these days say "The WMD issue is blurred but Blair is justified at least in moral terms because he got rid of an evil regime."

The WMD issue is not blurred it is clear cut. Blair lied and that makes the war illegal. But was it moral? 

The late Saddam Hussein was a wicked man. There is evidence that he tortured and killed his own people but on a relatively minor scale. More seriously he clearly did use chemical weapons against the Kurds. His genocide against the Marsh Arabs in the early 1980s was obscene but the West never mentions that one because Saddam was on our side then (against Iran) and we gave him the weapons and turned a very obvious blind eye.
So Saddam will not be sitting at the right hand of Nelson Mandela, ooops I meant Jesus, as of now. But what have we replaced the Saddamites with?

3403 days ago
I was way ahead of the curve in reporting that Tony Blair had NOT been shagging Wendi Deng, the ex Mrs of Rupert Murdoch. We did this way back in June HERE
But it seems that the Nationals are NOW busy reporting the numerous times that the old war criminal stayed chez Wendi but clearly did not shag her. Hell's teeth! If one was married to a sex kitten, the bolshie bombshell, Cherie why on earth would any man stray?
Blair is apparently having a bit of a tough time as he tries to get certain elements of the Chilcot enquiry into the Iraq war suppressed.
Apparently the old War Criminal reckons that this might show that he told a pack of lies.  And it is in this vein that I bring you the quote of the Century from today's Mail:

Several of Mr Blair's close friends have asked him directly if he had an affair with Ms Deng. He has vehemently denied it to all of them.


One of those who challenged him said: 'I believe Tony. He would never do such a thing and he is not a liar.'

Ends

Well that settles that then… 

3458 days ago
It is perhaps not the greatest film ever made but for those of us who instinctively mistrust and despise the political class it is worth watching at least once a year and with November 5 approaching now is as good a time as any. 
The squalor of the 3p expense claim made by Liam Fox MP (personal wealth estimated at £1 million) just reminded me how much I loathed those who rule us. Fox wants to restrict abortion, he opposes gay marriage, he voted for a smoking ban (and then against), he voted for the illegal war in Iraq, he thinks he has a right to tell us how we should live our lives, what we should do with our own bodies. And then that we should recompense him three frigging pence because he cannot be bothered to walk 100 yards down the road.
Fox is by far and away not the most despicable member of the political class. He is merely one of many despicable members of that class who trough it big time as they make our world ever more authoritarian and unpleasant.

If you have never seen, the speech from V for Vendetta have a butchers and then get the whole movie out on DVD in time for Guy Fawkes night.

3500 days ago
Apologies for the delay. Well there is a lot happening right now. Following the highly successful interventions in Afghanistan, Iraq, Egypt and Libya it seems as if we are about to intervene in Syria as well. Will we ever learn?  Away from the folly of our leaders my mind this week centred on victory in my battle with AIM POS Sefton Resources and its liar and crook chairman Jim Ellerton. Bully boy lawyers Pinsent Masons has yet to throw in the towel officially (heck why not rack up some more fees while you can?) but it is only a matter of time.
If you missed the victory at Pinsents Video please watch and pass the link onto everyone you know. I gather the bully boys are hating all this bad PR. Given its role in the Sefton dirty tricks campaign against me Pinsents deserves all the shit it gets. So please watch the video and pass on the link to EVERYONE YOU KNOW - it is  HERE
This week's picture  is below. Please post your captions in the comments box below.
For what it is worth my entry is

3549 days ago
Well done to a professional sportsman for earning vast amounts of dosh playing Tennis very well. That he hails from a country that has not had a decent male player since 1936 (i.e. Britain) makes the achievement of Andy Murray all the greater. Well done Andy.
However Call Me Dave's reaction that no-one deserves a knighthood more than (Sir) Andrew is just cringe making. What about the real heroes? Folks who Cameron sends off to Afghanistan or Iraq and come back with their legs blown off? I never understand the honours system – it seems a corrupt way for the political classes to reward donors and lavish praise on folks in a way that appeals to the masses in order to kiss arse for votes.
Okay, give Andy a gong when the gongs are handed out if you must. But talk about it then. Don't just leap on a bandwagon when Murray is hot just to suck up to the electorate in such an overt manner. It is cringeworthy.
The war criminal demeaned honours with his populist touch. Cameron is, as ever, the true heir to Blair.

3557 days ago
I was tempted to lead on the news that a Tory MP who I had never heard of was given a standing ovation and embraced warmly at a meeting of his local association this week. For saying that the EU was a joke? That he believed in low taxes, reform of the welfare state or that he took a tough line on law and order? Be serious this is Call Me Dave's new look Tory Party and so it could only be one thing...Daniel Kawczynski outed himself as the UK's first openly bisexual MP. Great..like we give a damn who you shag but it would be kind of pleasing if you could cut the deficit/stand up to the EU, etc.
Now if an MP were to out himself as the UK's first MP not to fiddle his expenses that really would be something. Anyhow it has made Dave Cameron happy. Whatever. But instead I turn to red blooded heterosexual MP William Hague, aka the foreign secretary who would like to be a real macho man ( a great song by those other neo-Cons the YMCA) and get us all involved in the war in Syria. Wow after all the success we have had with our interventions in Iraq, Afghanistan, Libya and Egypt (in flames this weekend) lets make it five straight wins and send lots of weapons (paid for by the UK Money Tree) off to the Islamofascist rebels in Syria.
Please post your captions to this picture in the comments section below by 9 AM on Friday.




For what it is worth my entry is:

3586 days ago
I see that the EU is lifting its embargo on arms sales to Syria at the insistence of Britain and France. Why UK trade policy should be dictated by the Evil Empire escapes me but that is not the issue here – the concern is that the UK is set to give weapons to the FSA ( the coalition fighting President Assad). This is sheer insanity.
For the past few months the Western powers have tried to show that Assad is a truly evil man committing war crimes on a daily basis. It is surely only a matter of Time before Tony Blair pops up to suggest that he has Weapons of Mass Destruction capable of hitting Britain in 45 minutes. The agenda all along has been to supply arms to the rebels.
Of course evidence on the ground shows that both sides in Syria are committing atrocities on a daily basis. William Hague may feel able to play God and decide that one side is better than the other but I cannot. Both seem utterly loathsome.
One thing that is clear

3596 days ago
The beheading of a soldier in Woolwich today by two men shouting Allah Akbar is a sickening terrorist atrocity by Islamofascist nutters. Quite clearly the two nutters are very much of the home grown variety.
And so when asked to comment on this the local Labour MP Nick Raynsford rightly condemned this as an atrocity but then just could not help himself from saying how there is a multi-cultural community in his manor which sees everyone exist in blissful harmony with the local barracks.  This will no doubt be the reaction of the entire political class, a class so out of touch with how we plebs feel that it cannot bring itself to speak the self-evident truth.
The vast majority of British Muslims are good folk who do not support Jihad and who will condemn what happened just as the rest of Society does. But there is a small minority of British Muslims who either actively or passively (by silence) support Islamofascist terror. And with those folks we are at war, just as we were at war with the IRA.

In those bad old days I remember being spat at as I ran on the streets in a London Irish jersey. But most folks accepted that while some people of Irish descent (like Saint Bono) sympathised or supported Saint Gerry and his blood stained friends, most of us despised the IRA and the men of violence. And as such it was perfectly legitimate to say as much.

Raynsford and his ilk just cannot bring themselves to do so when it comes to Islamofascists. This is not a race issue it is just a statement of fact. We find ourselves at war with a group who attack our very way of life.  Even if we condemn Israel (I hope we do not) and withdraw from our illegal presence in Iraq and Afghanistan (I hope we do) this small minority will still attack us. And we need to acknowledge that.
If Raynsford and a political class which grew up thinking that multi-culturalism was a basic tenet of their belief system which could never be questioned, merely spout more platitudes it will alienate we plebs even more. It will foster even more of a backlash. It is time to face up to this truth. Incidentally it is also time that Muslim leaders spoke as one in condemning such acts without any caveats at all.

3648 days ago
This will make your blood boil. Bushra al-Rahimi is an Iraqi national. She lives in London and was given housing benefit to cover the cost of a flat in an exclusive part of Westminster which she then let out at £4,000 a week. Finally she has been booted out of that accommodation and ordered to repay rent arrears of £30,800 BUT…
She is now living in an Islington flat paid for by housing benefits which in the private sector would cost £5,000 a month to rent. She continues to get a Jobseekers Allowance worth £71 a week. God knows what other benefits this parasite is getting.
This just defies belief:

a) This woman has broken the law. Is it not possible to amend our laws so that if someone arrives in this country seeking political asylum we make it explicitly clear that if they commit any crime (including benefits fraud) they will be sent back home (even if it means they face persecution) with all their dependents automatically? It is a sort of social contract: we give you safety but you MUST obey the law.

b) Why the hell does she get to choose where to stay?

3662 days ago
Bethan Tichborne is a prize deluded lefty. This 28 year old attended a demonstration in Oxfordshire against Call Me Dave and the wiucked Tory cuts (i.e. public spending going up) and carried a placard which stated that Cameron had "blood in his hands" for cutting spending on folks with disabilities. She appears to have shouted the same message to Dave.
And she has now been accused and found guilty of using threatening words or behaviour likely to cause harassment, alarm or distress. Judge Tim Pattinson said when convicted Bethan that her comments that Cameron "had blood on his hands" could "hardly be more insulting to anyone, whether a politician or not".
Bethan also tried to climb a barrier at which point the Police allegedly beat her up. I shall take that one with a pinch of salt.
Bethan and I disagree violently on cutting benefits. I do not think Call Me Dave has blood on his hands on this count. Bethan is wrong. But, on the Voltaire principle I also believe in free speech and it is quite disgraceful that she was arrested, charged and convicted for making a politically motivated comment. I am not sure where Bethan stands on the Iraq war but I believe that for that Tony Blair certainly has blood on his hands for that episode. In a free society we have to be allowed to make such comments.
The case of Bethan Tichborne suggests that life in Airstrip One is ever less free.
Just to make my point I shall tweet this article to David Cameron. @David_Cameron – Mr Cameron you have blood on your hands. PS you are a spineless and hopeless Prime Minister to boot. Bring back Maggie.

3785 days ago
You all know about Abu Qatada. He is the latest beardy weirdie Islamofascist who hates everything about Britain but likes living here with his wife and five little Islamofascists. The benefits and free housing flows in and so far this gentleman has cost us £3million. No matter that he supports Al Qaeda, arrived here on a forged passport and is wanted in Jordan on terrorism charges, the British Courts yesterday ruled that he cannot be sent back to Amman to face charges.
It's against his bleeding yuman rights. Evidence that had been obtained as a result of torture might just seep into the prosecution's hands so he gets to stay, at our expense. Now meet Sergeant Danny Nightingale, an ex SAS soldier

3786 days ago
Apologies to my friends John Teeling and David Horgan who run AIM listed Irish oil explorer Petrel Resources (PET) but the valuation of your company is just not justifiable. At 19.375p the company is valued at £14.4 million. Even the house broker Northland gives a valuation range of 3.6p (base case) to 14p (maximum best case). The share price is simply far too high and here is why.

3794 days ago
I always buy a poppy. But I do so with slightly mixed feelings. Before you accuse me of not honouring the dead that is not my problem. It is that almost universal accusation that gives me the problem.
I have nothing but admiration for those men and women who are far braver than I will ever be and gave their lives for this country. And that is why each year I wear a poppy. I do respect them.

3811 days ago
And so President Obama apparently won the second Presidential debate. The polls look close. My money is still on Obama winning and Mitt Romney getting to spend more time with his $77,000 a year taxpayer subsidised horse. But all will become clear on November 6th.
The great issue should be the US economy. It is the economy stupid. Read my lips. As far as I can see President Obama wishes to bankrupt America within four years while Mitt's policies will leave him needing at least two terms to achieve the same goal. Slow death or quick death – it's America's call.
And so, part one of this week's caption contest is in honour of hopeychange himself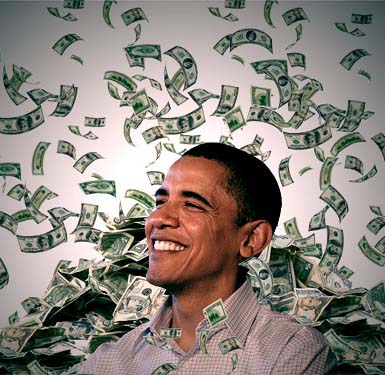 3821 days ago
Thirty years ago the Mujahidin were fighting against an evil Russian installed regime in Afghanistan. I think we all knew that the Mujahidin were not very nice people either but your enemy's enemy and all that and so we in the West, gave them stacks of guns and money. Among the lucky recipients was that fellow Osama Bin Laden who sure showed his gratitude to the West and the USA (the largest donor of guns and money) at a later point.
And so we turn to Syria where Mitt Romney, after consulting with his dressage horse for the tax implications, says that the US should provide weapons to the Syrian rebels – the FSA: not the UK financial regulator or the body trying to stamp out the evil that is home made jam, the other FSA.