I noted yesterday that the rain clouds were so thick that from the Kalamata sea front I could not see the start of the taygetus mountain range which winds its way down the Mani peninsula. Later in the day as I drove east towards the mountains the cloud had lifted and I could see clearly that there was already a good covering of global warming directly ahead of me in the higher reaches. It got better.

The Greek hovel lies in the lower reaches of the mountains up from the village of Kambos which is itself pretty high up. As you can see the view from the hovel is of snow clad mountains. I sense that it has fallen earlier this year and in greater quantities which is, of course, all down to global warming.

Up in Kambos there was a definite chill in the air and everyone was wrapped up warm.

I should say that today in Kalamata the sun shines, I have seen a few brave souls swimming in the sea and I am wearing a T-shirt and feel quite warm. But up in the mountains the snow is not melting - the dry river in between Kambos and the Hovel is still dry. The snow in the mountains merely waits for more to fall.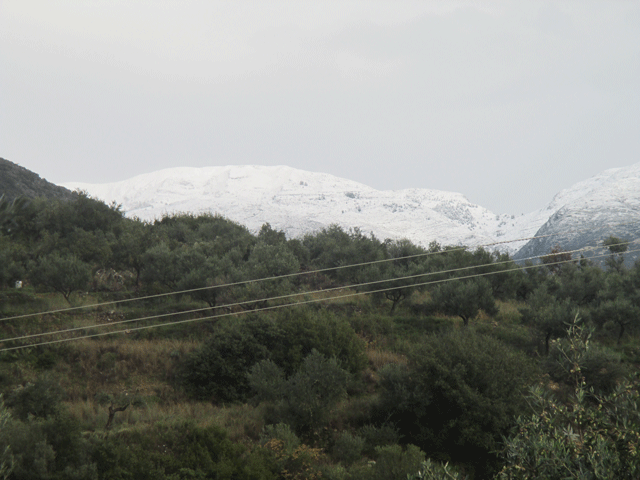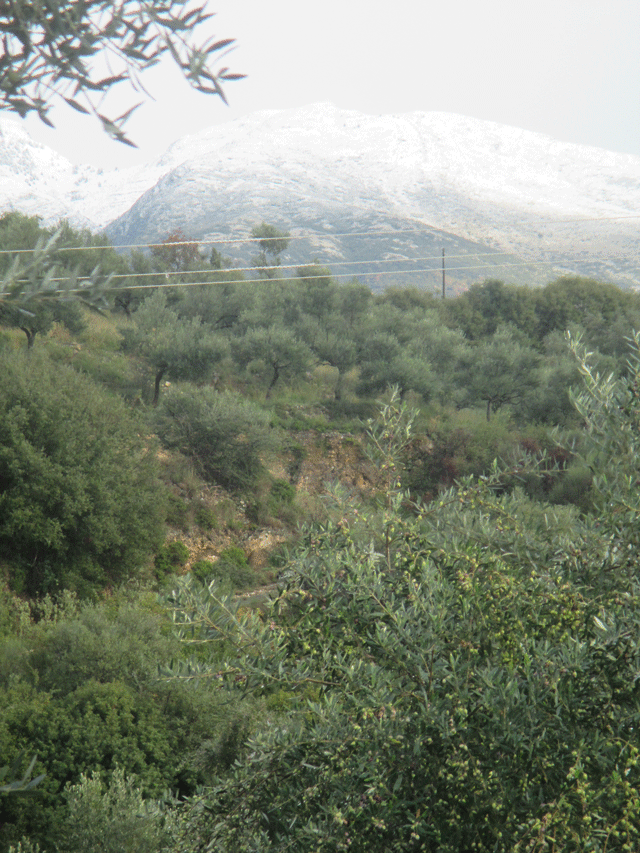 If you enjoyed reading this article from Tom Winnifrith, why not help us cover our running costs with a donation?