As I drove up the mountain road to Kambos and the Greek Hovel I could see smoke rising all around me. It is the season when you burn the branches you chopped down in the olive harvest, start pruning your trees and give them a bit of fertilizer. I bought a lighter in Kalamata and, having been trained by George the Albanian on how to start a fire with a few bits of dried grass I was determined to match my neighbours.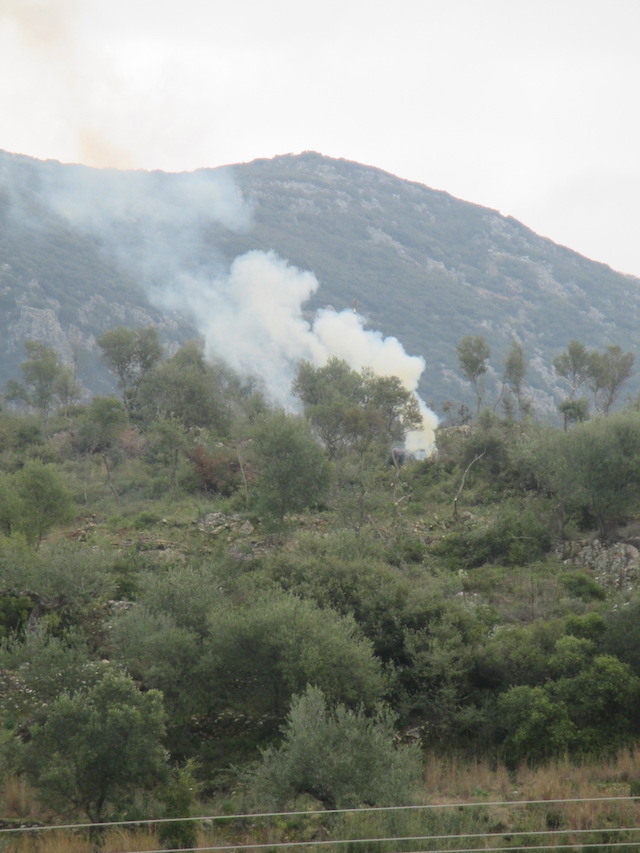 As you can see their fires roar away. I must report that I tried for 30 minutes and failed. The piles of branches are the sort of places that snakes might hibernate so I have two reasons to want them to blaze away. But my repeated attempts to set fires going ended in abject failure. Reluctantly I have asked lovely Eleni at the Kourounis taverna in Kambos - my conduit to Greek speakers - to call George for assistance. Until he is ready I must content myself with a few days of aggressive pruning.

The hovel is changed little. I pray that we start rebuilding it in April and it will be transformed and so for the record here it is as it stands today with one shot from each side. I opted not to venture inside either the main room - which is sort of wildlife diversity proof - or the rat room or bat room which are not. God only knows what is living inside and so I shall save that treat for when George arrives. Fearless George will tackle whatever lies inside.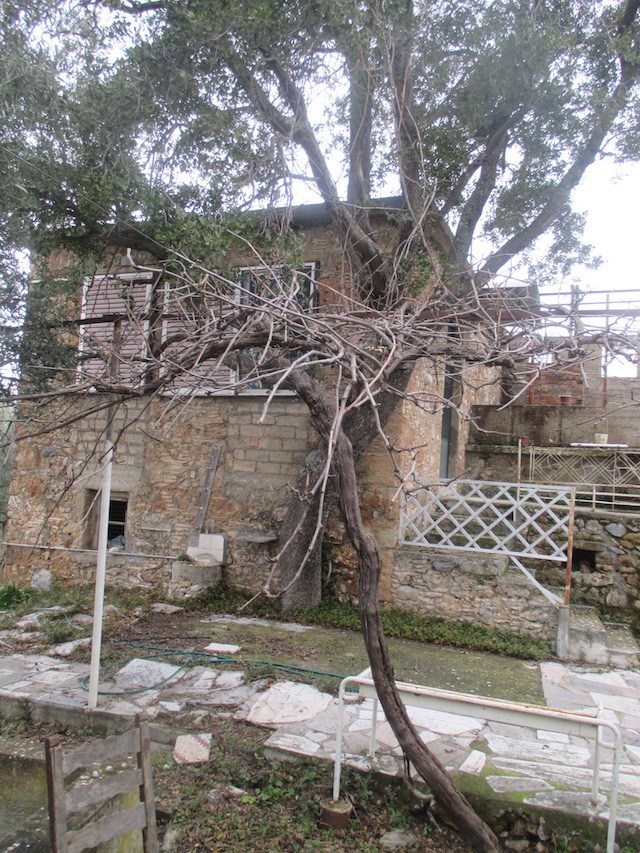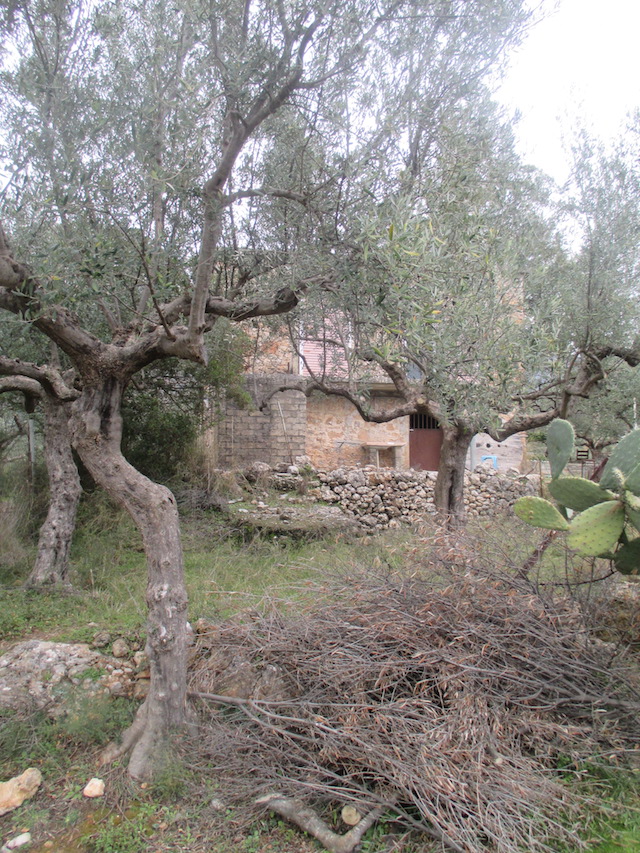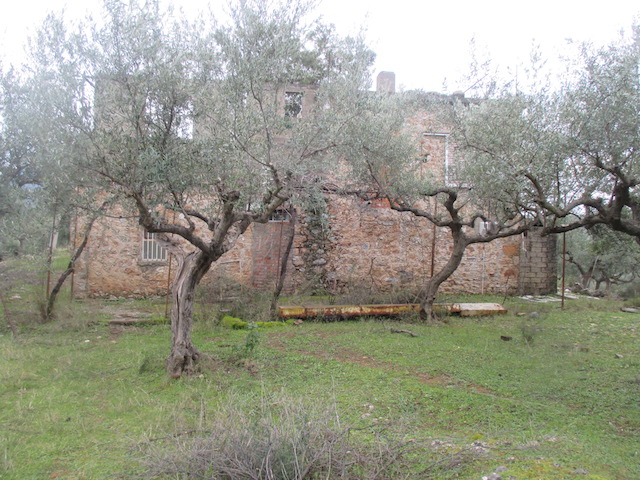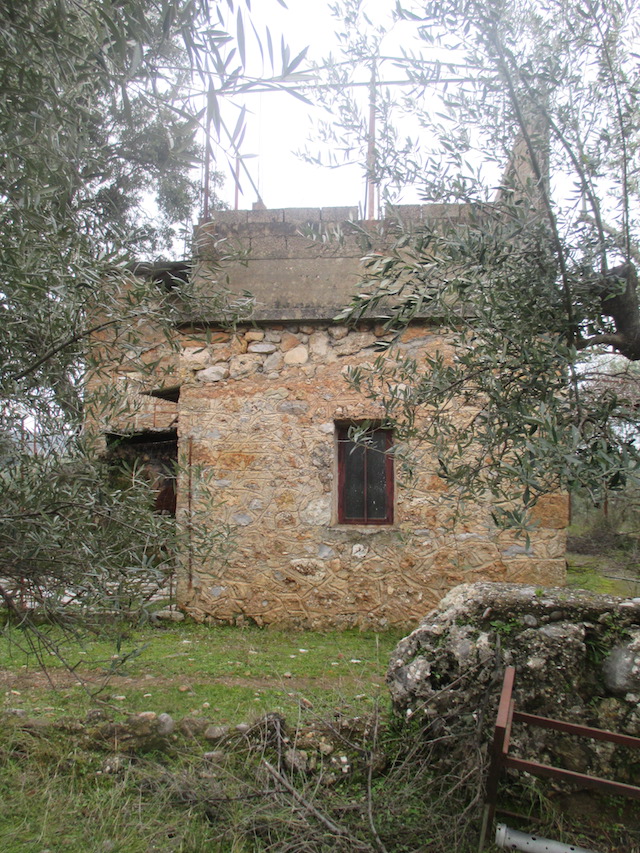 For as of now the Hovel is as isolated and devoid of human contact as ever. Great. The Grouch is my role model. The only creatures who wandered by are below. The sheep and goats here are mighty big creatures and I see that - as I requested of my friend the shepherd - they have been grazing my land hard for sheep droppings are everywhere. that is good for the land and short well grazed grass makes me happy too as it offers less cover for the you know what's in the summer.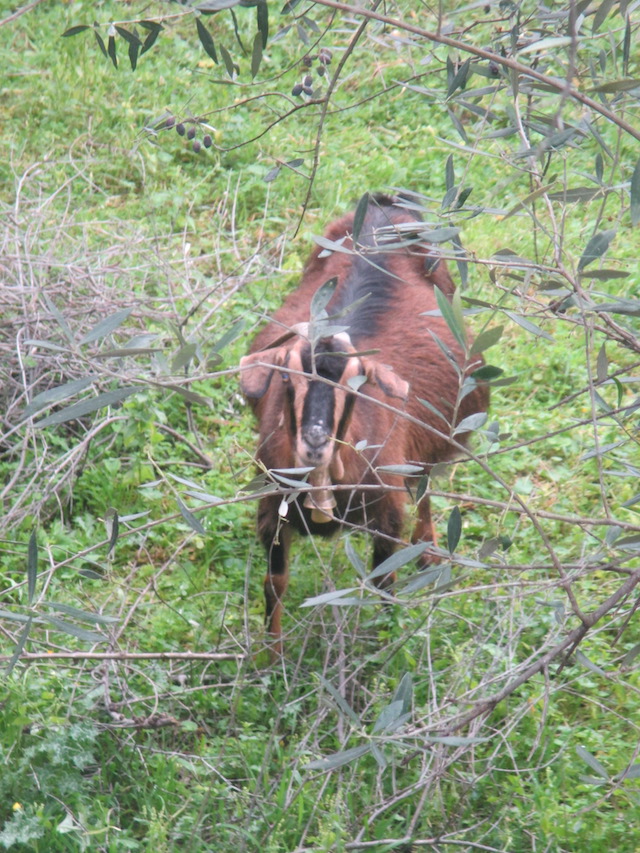 If you enjoyed reading this article from Tom Winnifrith, why not help us cover our running costs with a donation?