As you know, one of the joys of being in Greece is in sending back photos of the amazing food on offer to my friend Evil Knievil (pictured) and then calling the Great Bear to describe in detail what I have just enjoyed. The photos of puddings dripping in honey from the Kourounis taverna in Kambos, owned by lovely Eleni, really got him going. But today's lunch will have him slobbering all over his keyboard.
The location is my favourite little restaurant here in Kalamata which is located on the main sea road opposite one entrance to the industrial harbour. Okay not the greatst of views but the food is fantastic. On offer today, as you can see below, was freshly caught octopus ( you can tell that it is not frozen) grilled and laid out on a bed of lettuce with a light vinegarette dressing. On the side is a dash of home made taramasalata. Accompanying this is toasted sour bread witha drizzling of local olive oil, fresh sea salt and mountain herbs.
This place has an extensive wine list so perhaps the old wine snob might now be tempted. I washed this all down with freshly squeezed orange juice. The orange trees are everywhere here. Pure heaven.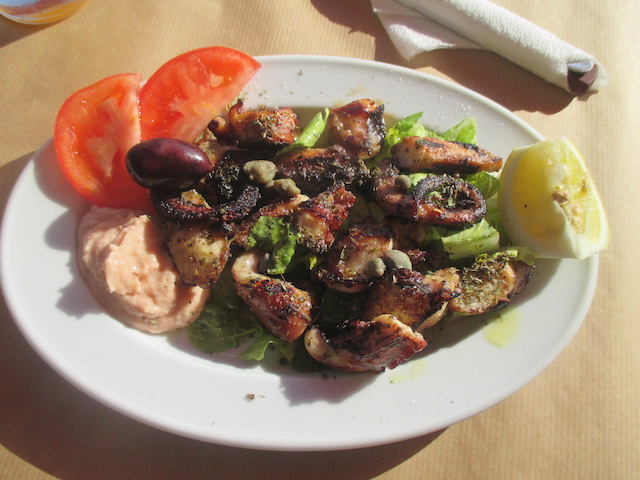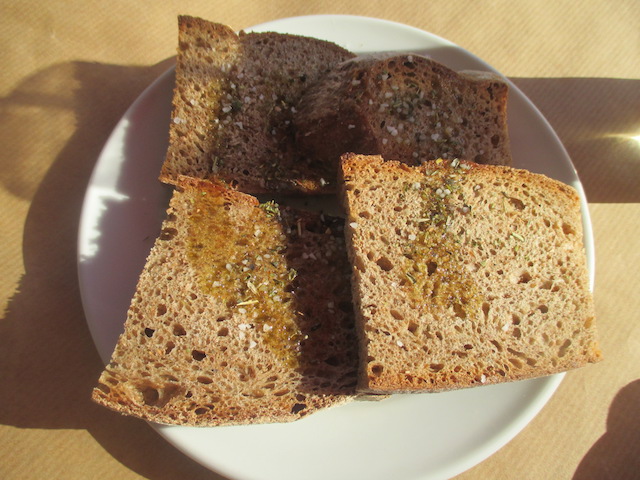 If you enjoyed reading this article from Tom Winnifrith, why not help us cover our running costs with a donation?