I may be of distant Irish descent but I would scrap St Patrick's Day because it is an excuse for a bunch of idiots across the world with zero Irish links to get smashed and make complete fools of themselves. But it seems that I am missing the point. As the new twitter campaign shows we should end St Pat's Day because it encourages white racism.
Of course St Pat was himself an immigrant ( from Wales). What we celebrate is a Saints Day it is just that this Saint happens to be the Patron Saint of a country, Ireland..

And maybe whichever dipstick millennial dreamt up this nonsense has not noticed but you don't have to be white to be Irish. Black people have lived in Ireland since the 1500s. In modern times think Simon Zebo playing for Ireland today, Chris Hughton the soccer player or Phil Lynott of Thin Lizzie.

Pizza Hard Man Darren Atwater says this is obviously a fake campaign. It may be or it may not be. we live in a world where there are so many daft folks it is hard to tell what is satire and what is just plain stupidity these days.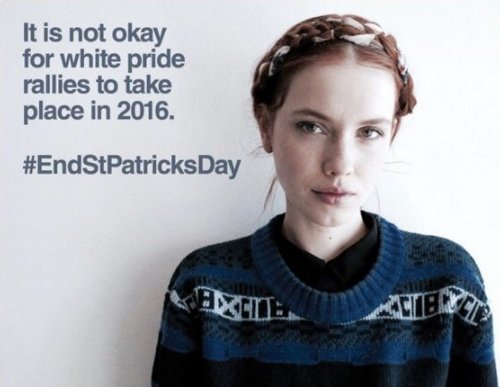 If you enjoyed reading this article from Tom Winnifrith, why not help us cover our running costs with a donation?