And as a bonus, daughter Olaf and the Mrs will be able to get hot water for their showers. Those of us who remember the, post rugby, freezing showers we were forced to take at Warwick School with some old master perving at us all in the pretence that he had to ensure that we went home clean for our parents, do not need hot water. By the time the stuff has arrived up at the hovel in largely metal pipes it is already a lot warmer than those Warwick showers of old.
But we now have a solar panel parked out in the snakefields which heats our water. How fecking green is that? It gets better, the humanure pits are now almost built (they are complete on three sides, with well crafted stonework, but await wooden slats at the front and a net on top to keep out the wildlife. But the first "deposit" in the pits has already been made and with daughter Olaf already having used the eco-loo we are now just three years away from the first black earth to feed my olive trees. I shall spare you a photo of the deposit but will update you when the pits are complete.
It does not end there. At the end of the project we will install PV cells elsewhere in the snakefields to ensure that we can generate all the power we need. How fecking green is that?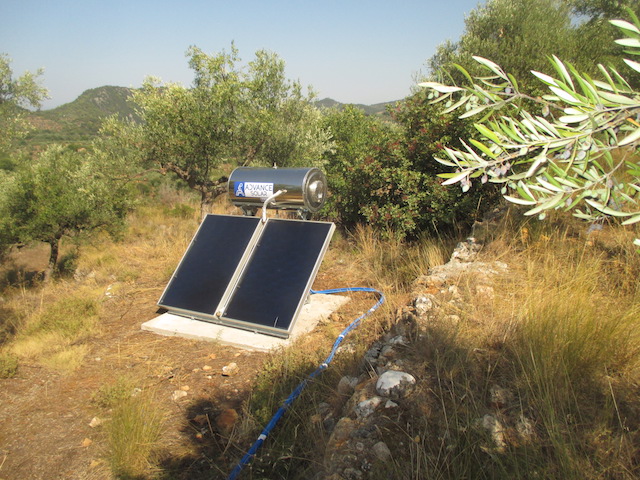 If you enjoyed reading this article from Tom Winnifrith, why not help us cover our running costs with a donation?