And so daughter Olaf has survived her first night at the Greek Hovel. She slept in the Rat Room, I slept in the Bat Room. She is even using the eco-loo without complaint. Meanwhile building work continues at pace as you can see below.
first up is a small stone seat that Gregori the snake killer has constructed on what was once known as the snake patio. It will be pointed in due course and surrounded by terracotta tiles by the end of next week. On the roof tiling is almost complete while the windows team has now finished its work. You will note that in accessing the second floor the scaffolding is rudimentary, there are no high viz jackets or hard hats here either. Elf 'n' safey is swapped for the idea of personal responsibility.
You will see that many of the workmen wear not baseball caps but straw hats. I wonder about these. Are they just straw hats as any tourist might buy or a a hat doff to the past. In his book, the Mani, Paddy Leigh Fermor talks of how in the 1950s when this region was largely cut off from the rest of Greece, folks all wore wide brimmed straw hats.  I ponder this matter. Today more progress is promised and so Olaf and I have headed out to go pick up the Mrs and Joshua and leave the workers to get on with it.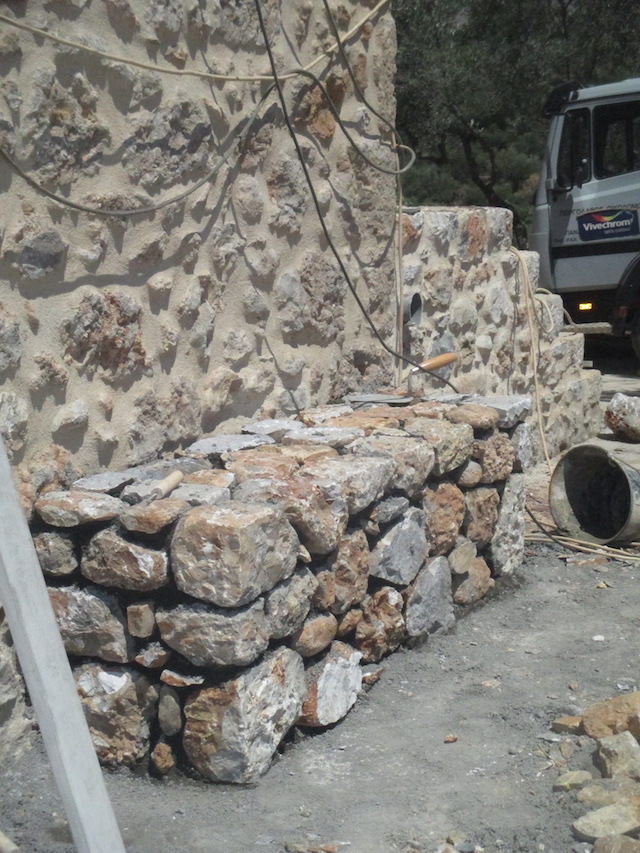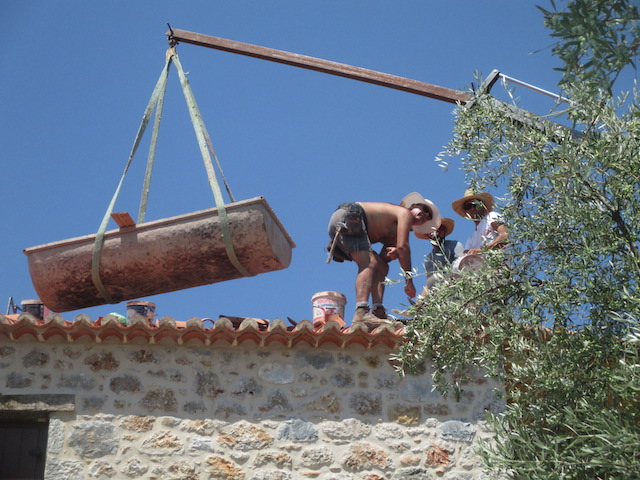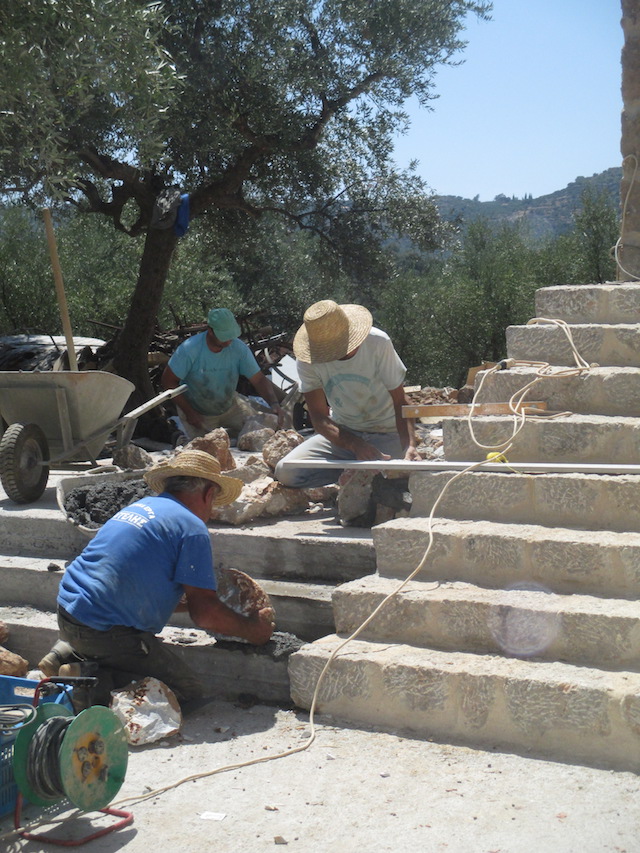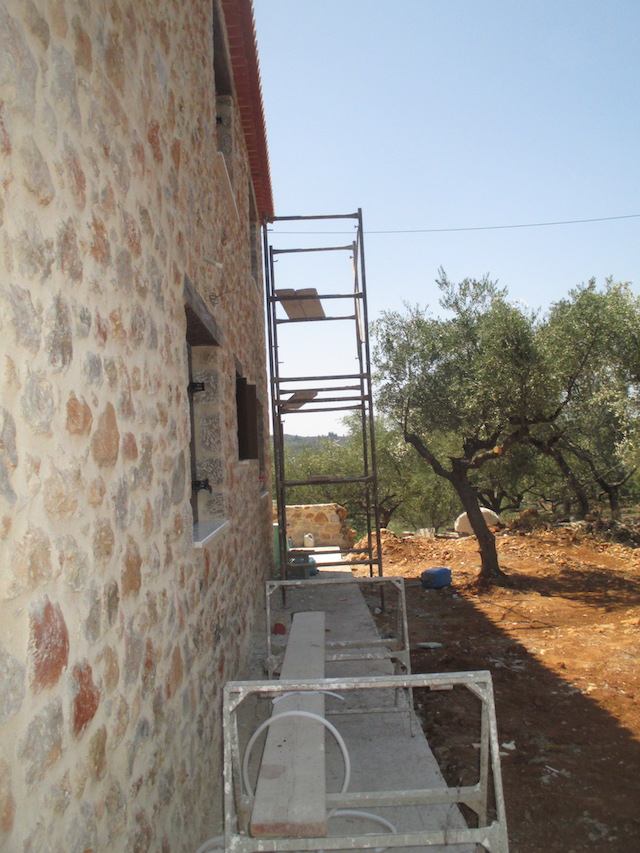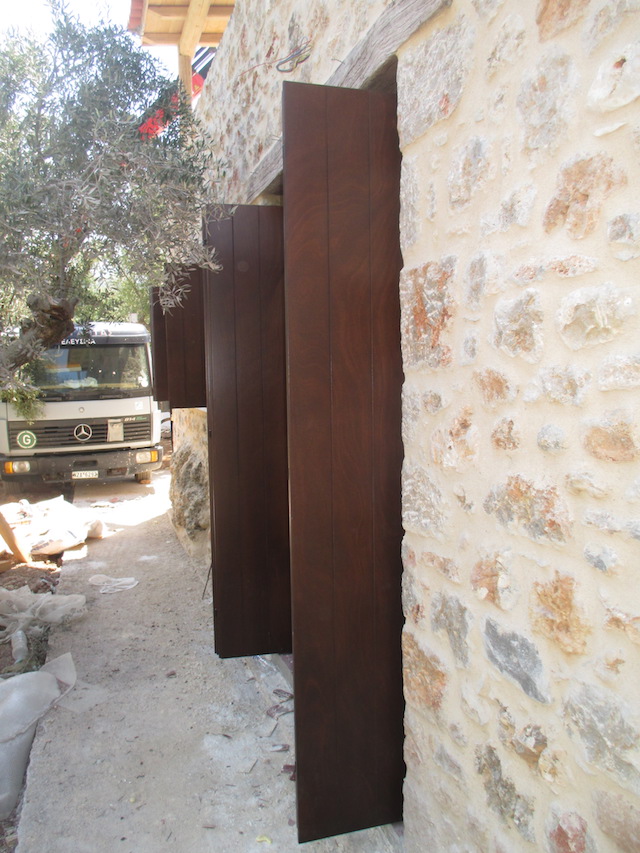 If you enjoyed reading this article from Tom Winnifrith, why not help us cover our running costs with a donation?