The Mrs and I got married five years ago today. I salute her patience, tolerance and good humour in lasting half a decade. I am a lucky man. And, in fact, very lucky for we are today back up at the Greek Hovel and she took me and Joshua for an anniversary lunch at Miranda's in Kambos as you can see below.
Two beers for me, two glasses of wine for her, a plate of spinach and beans ( amazing) to share, chicken and pasta for her (look at the size of that chicken leg!), oven banked pork and spuds for me. We each gave some to Joshua and had more than enough for ourselves. Total cost - 18 Euro. Quite amazing.
Tonight I pay for a rather more expensive meal at a fish restaurant in Kardamili followed by wine tasting at a fine wines bar run by lovely Eleni's brother in law, a kraut living in Kambos. But I bet the food will not be as good as that at Miranda's.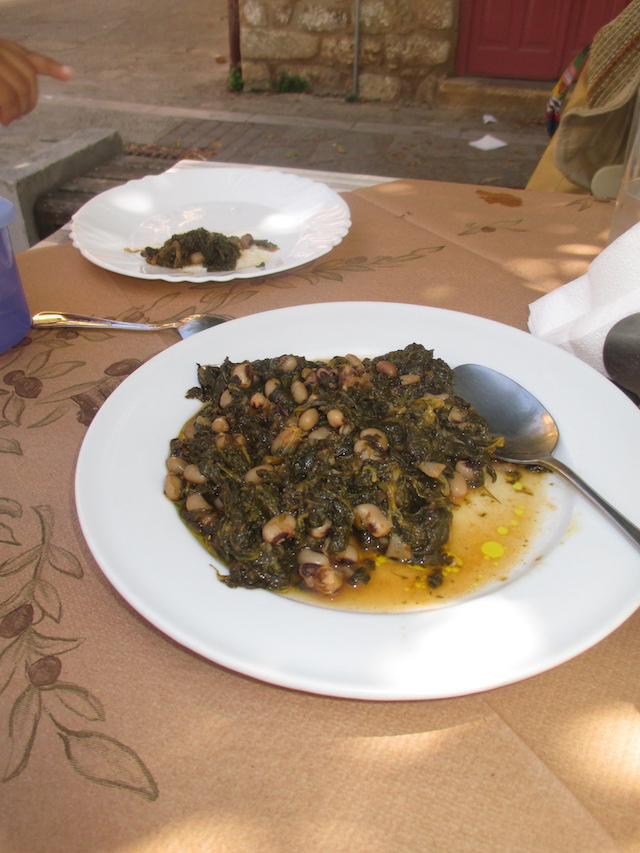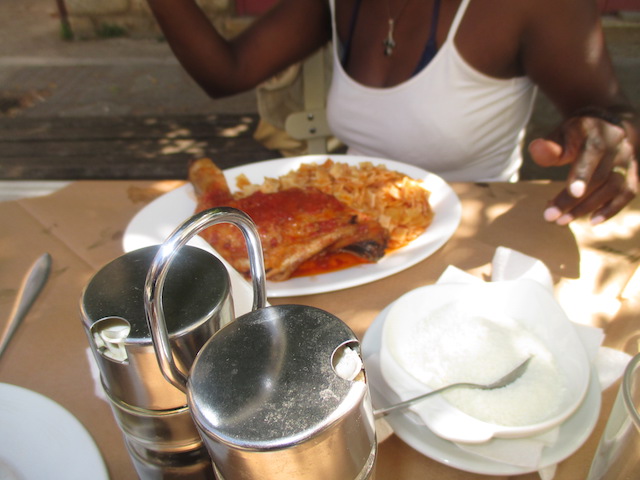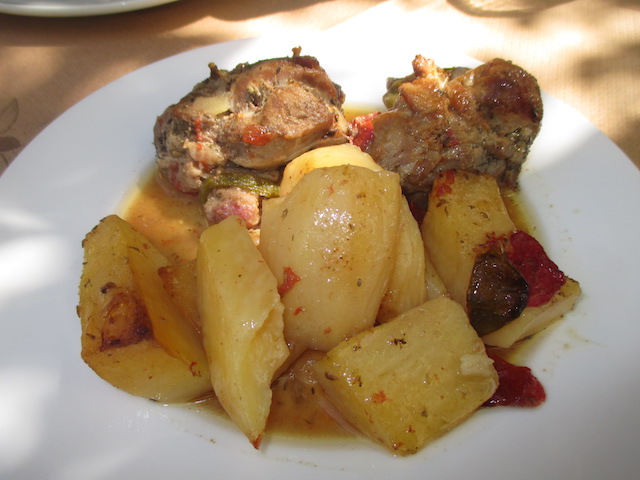 If you enjoyed reading this article from Tom Winnifrith, why not help us cover our running costs with a donation?