As I am often abroad at election time I organise a permanent postal vote. Thus from Bristol in the South west region my Euro Elections ballot paper arrives and has been filled in (and posted) as you can see below. It is a treble pleasure.
I get to vote against Boris Johnson's ghastly elitist sister standing for ChangeUK and also against slimey Euro loon Lord Adonis standing for Labour. Natch as a keen Brexit supporter who wants to see the Westminster swamp drained, Mr Farage's Brexit Party got my vote. As a West Ham supporter I think I am about to experience the novelty of rooting for a winning team.
The mrs, who is a card carrying member of the Labour party organised no postal vote and so that is one less vote for the commies.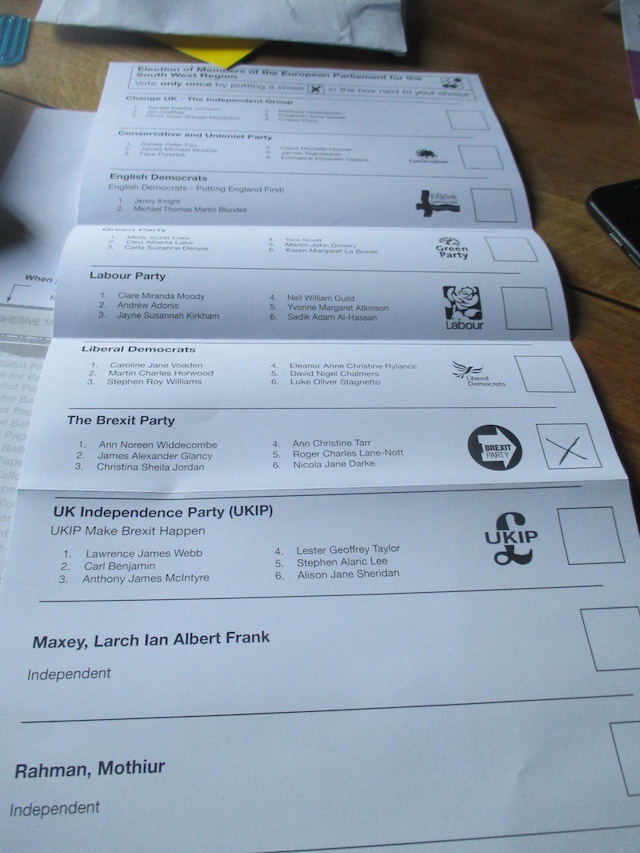 If you enjoyed reading this article from Tom Winnifrith, why not help us cover our running costs with a donation?