I have rather lost track on how Abu Qatada's claim for a far bigger council house and £10 million compensation is going. But the Islamofascist lover of terrorism continues to enjoy liberty and a lavish lifestyle in a country he despises thanks to its taxpayers. Even Call Me Dave seems to think that there is something not quite right about all of this. But meanwhile we must not infringe the human rights of this repellent human being. That is Al Qatada not call Me Dave.
And so without infringing the human rights of the bearded nutter (since the Kent Police will probably arrest you for it) I ask you for suitable captions to this picture (and I challenge Jon Pickles to get Prince Harry in here).
The winner will receive a Piss off Argentina T-Shirt which of course you can buy exclusively here.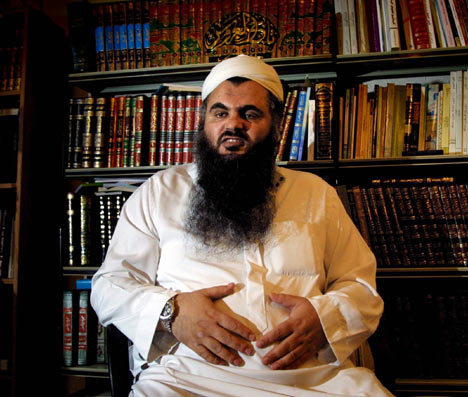 My entry is: "The BBC's new Middle East correspondent gives his balanced opinion on the state of play in Gaza"
Or alternatively
"You wanted to interview a fat parasite who lives off the state and spouts rubbish. Sorry I am busy platting a terror campaign, try that Mr Prescott – he lives in the mansion opposite"
Last week I asked you for your captions to this picture: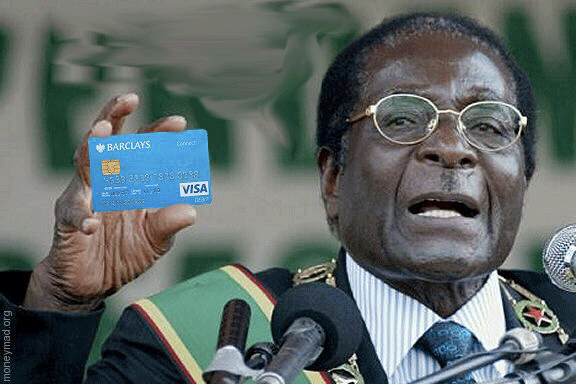 The winner is HappyTrucker with
One of these two are guilty of running a bent and corrupt system…………………… The other is the leader of Zimbabwe.
If Mr. Happy Trucker can email me his address a T-short will be despatched before Christmas. I look forward to your entries this week.
If you enjoyed reading this article from Tom Winnifrith, why not help us cover our running costs with a donation?