It was the A Team at the coalface yesterday, myself and Brokerman Dan. For some reason he thinks that the idea of someone he dubs "the Oxbridge Intelligentsia" picking up a hammer or a crowbar is rather amusing. Anyhow we both got stuck in to the wall at the back of the main living room, where we unearthed an enormous fireplace last week. When the Welsh Hovel was built first in the 1600s it was far smaller and the living room was on three sides facing external wall: the fireplace wall faced the river, the sash windows wall faced the lawn and the back wall was just a back wall. It was that wall we tackled as you can see below.
The other side of this wall is now a galley kitchen which is relatively modern (1900s) and will be gutted and restored before Christmas.  In the kitchen you can see that the wall is made of old oak and brick.  But in the living toom that has been covered up by lath and plaster then, in the 1940s, by plasterboard from which I had already removed ghastly wallpaper.
We hacked and we hacked and by the end of the day we had almost restored an original wall. It is sound and solid but needs work. But it shows the potential don't you think?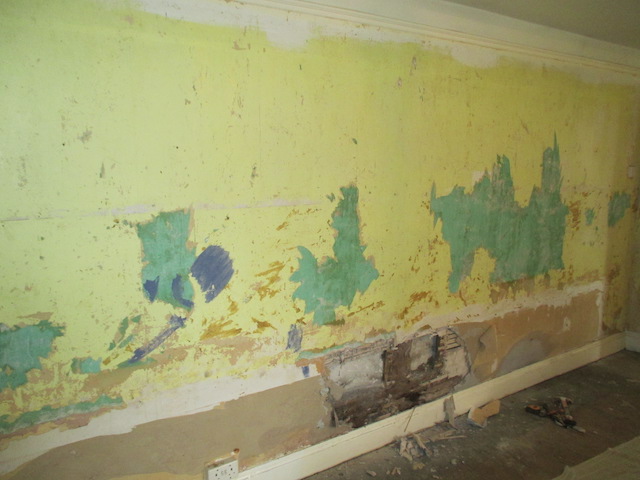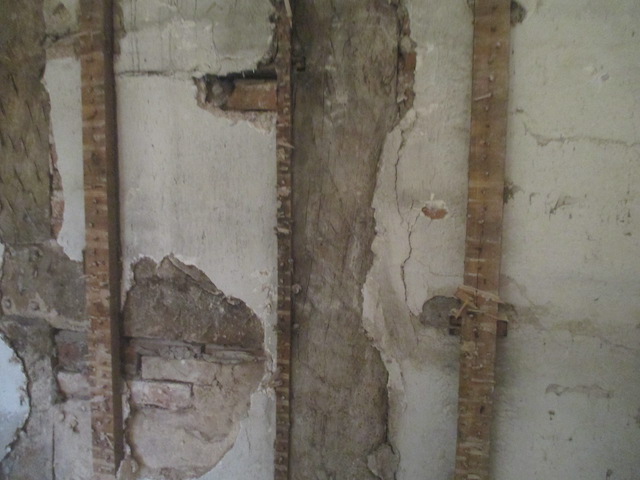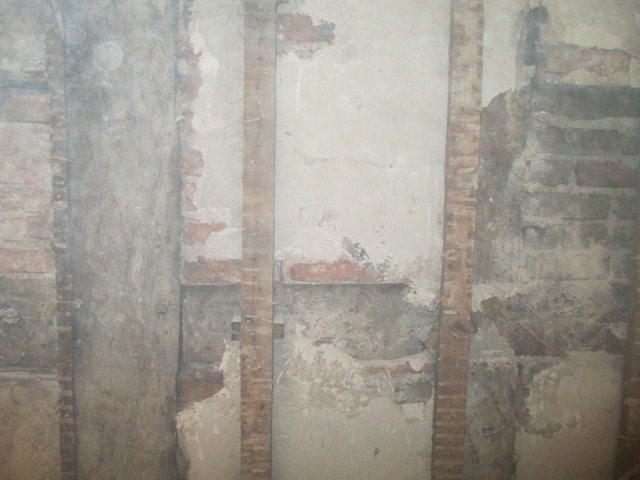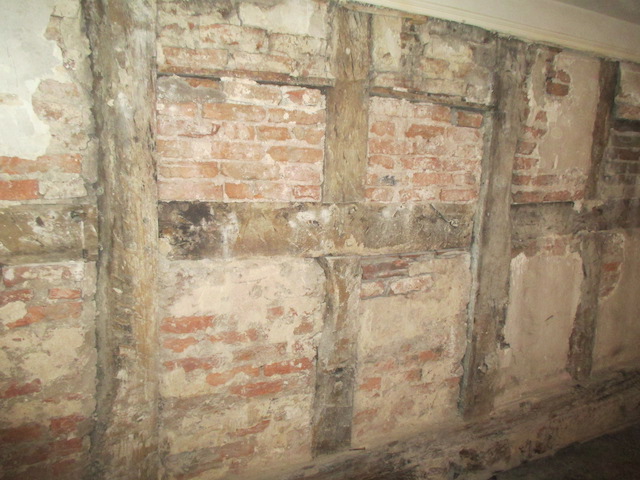 If you enjoyed reading this article from Tom Winnifrith, why not help us cover our running costs with a donation?