There are times when I feel just why isn't Uncle Chris here to chat. He would have loved the Panorama show in October as he generously shared in my minor triumphs. The death of Bob Willis, the General Election farce. The ghastly Greta Thunberg show. The joke that is the Impeachment of Donald Trump. Anna Soubry losing her deposit. I should have been chatting to him. When I arrived at the Greek Hovel for the olive harvest in late November I would always report to him on how much global warming already lay on the high Taygetos behind us. Those were mountains he knew well and which we had planned to climb together.
Christmas will be very hard for his wife and sons. He knew that would be the case and also that his wider family would be thinking of him. Every year for as long as I can remember, he has sent out Cheddars to the wider family and last year when heading off to the Cheese producer close to where he lived and knowing his prognosis he generously ordered for two years.
Thus this morning, thanks to cousin Alex, who added in some of the apples he grows at my Uncle's house and – what is I think – sloe gin, a large Cheddar arrived here at the Welsh Hovel. The pest, Joshua, will love it. I must admit that I prefer Yarg as does my Uncle's wife who warned me of this surprising arrangement when I dropped off her Christmas Yarg a fortnight ago.
This particular aspect of missing Chris is thus deferred for a year. But there are so many others that are not.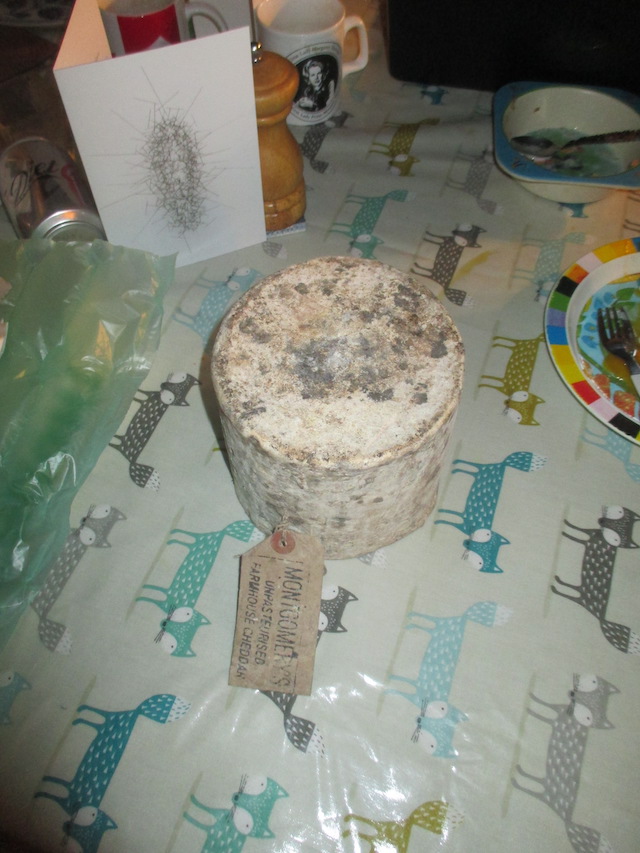 If you enjoyed reading this article from Tom Winnifrith, why not help us cover our running costs with a donation?