After his rather minor contribution to the damson depitting, Joshua bowed out of the jam making process at this point. But we were left with two bowls: pips, to which I added 20 ml of water, and, on the right, flesh, to which I added 450 ml, putting both on a low heat and stirring for 20 minutes. As you can see below, the flesh started to turn an increasingly joyful purple.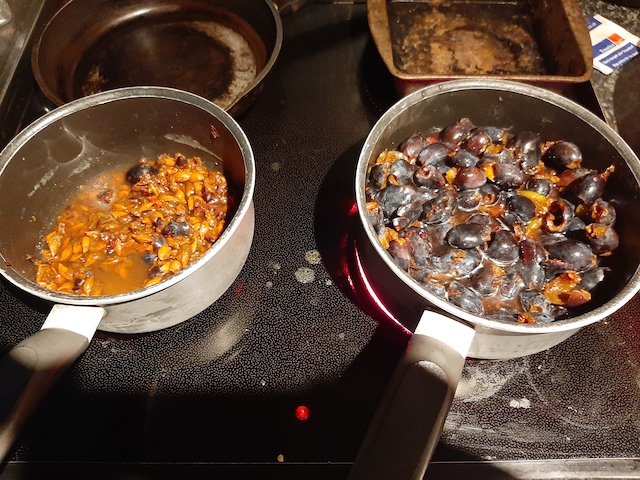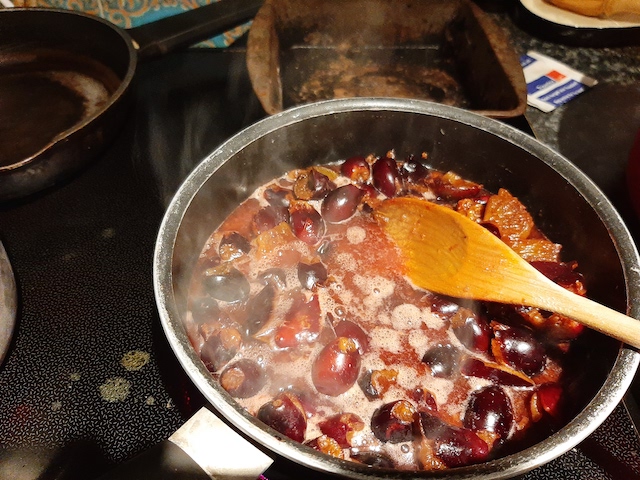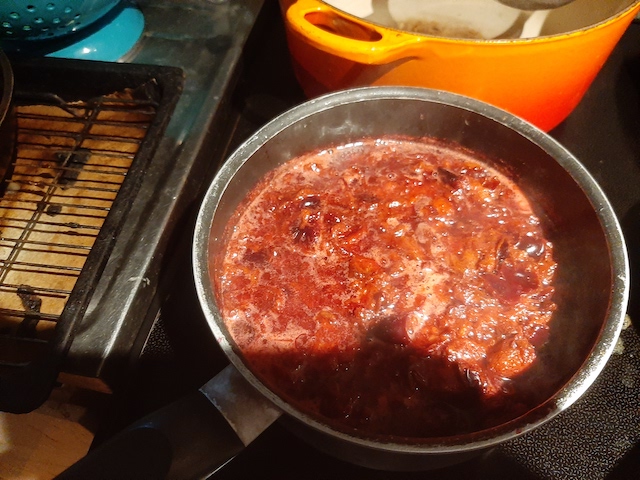 At that point I sieved the pip puree, scraping away for a couple of minutes. This, I am told, adds flavour.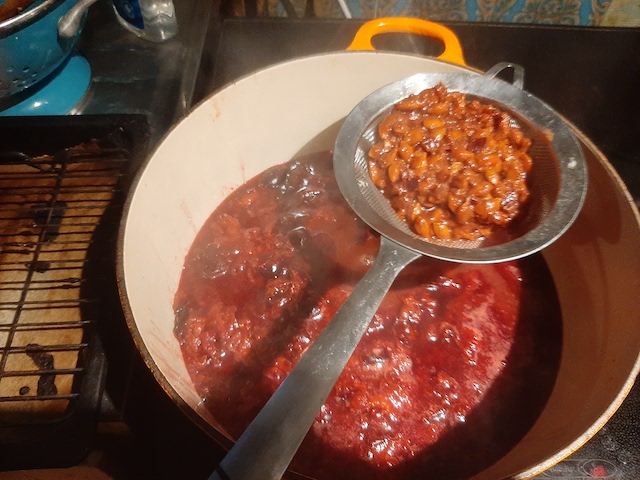 To my horror, I am then ordered to add 1.85 kg of sugar. This is one reason to cook from basic ingredients – it teaches you just what junk you are consuming. I had forgotten just how bad jam is for you.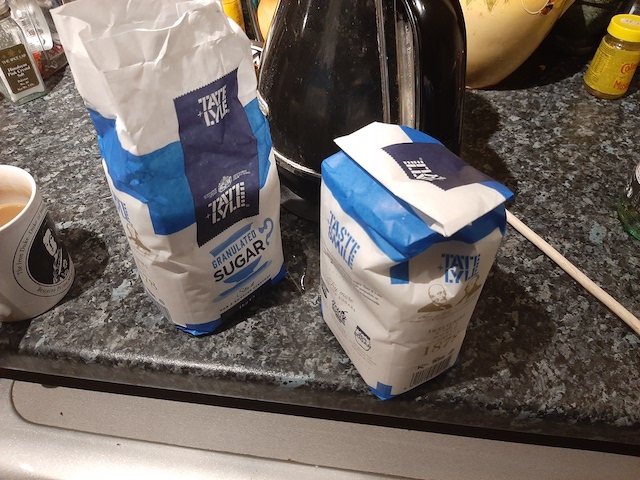 Bringing this to the boil with the dissolved sugar, the jam started to turn a lurid pink.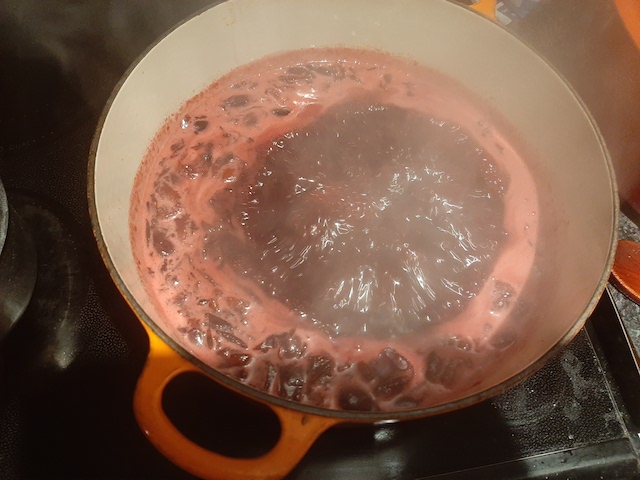 But on cooling, it was back to a rich reddish purple. I let it cool, then put a spoonful on a cold plate and ran my finger through it. It did not wrinkle so I boiled for two more minutes, repeated the test and after another fail did another cycle. At that point, I saw wrinkling and so left everything to cool.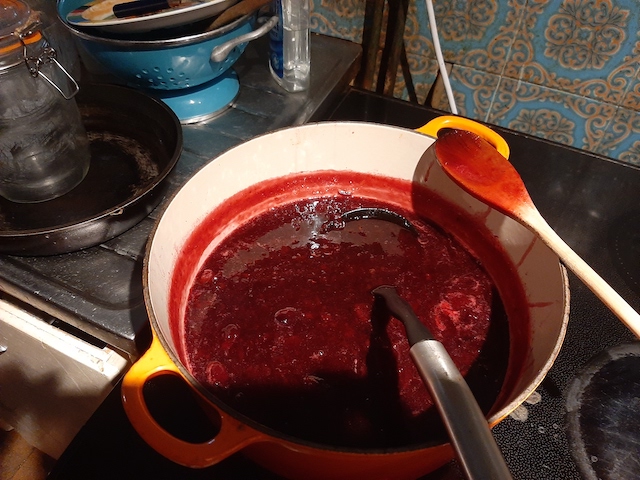 I then decanted. As the Mrs is due to give birth during the olive harvest this year, I cannot give my siblings olive oil for Christmas. But perhaps damson jam complemented by a bottle of my next project… damson gin?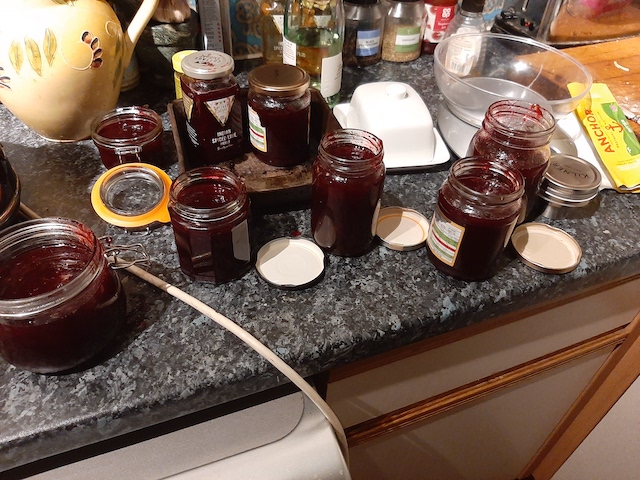 If you enjoyed reading this article from Tom Winnifrith, why not help us cover our running costs with a donation?