This will be our second Christmas without my Godfather and Uncle, Christopher Booker. Every other Christmas in my life, Chris sent first my parents, then my father, then my father and myself a cheese from Cheddar: a real organic product from the county in which he lived and loved, Somerset. Last year, much to my surprise, a cheese arrived as normal. Knowing that he was dying he had, two years ago, placed orders for both 2018 and 2019. But this year I was rather resigned to that tradition ending. This morning a large box arrived at the Welsh Hovel.
Opening it up, I knew at once what was inside, amid bundles of old newspaper. The smell of a real cheddar in its cheesecloth is unique and as thoughts of all those Christmases past came to mind, there was almost a tear in my eye.
It was just before Christmas 1975 when Chris came to Butterwell Farm having organised for the best possible present, my first cat. Big puss, or Migalo as he was known, lived a long life packed with sex and fighting, but back then as a kitten he found that the best place to sleep was in the large crib my mother had made and filled with straw as well as China figures from the nativity. Chris, rather blasphemously, suggested that the baby cat be called Jesus. I think my mother took rather a stern view of this.
The parcel today comes from my uncle's wife and her younger son A who has added in some apples and apple juice he produces as a hobby from their home. He puts my own efforts to shame and he needs to give me some tuition.  Heading the other way a couple of weeks ago was a Yarg, the cheese I send out to all of my relatives and have done for quite a few years now. 
With our own cheeses – 3 varieties of Yarg – we are now fully cheesed up for Christmas.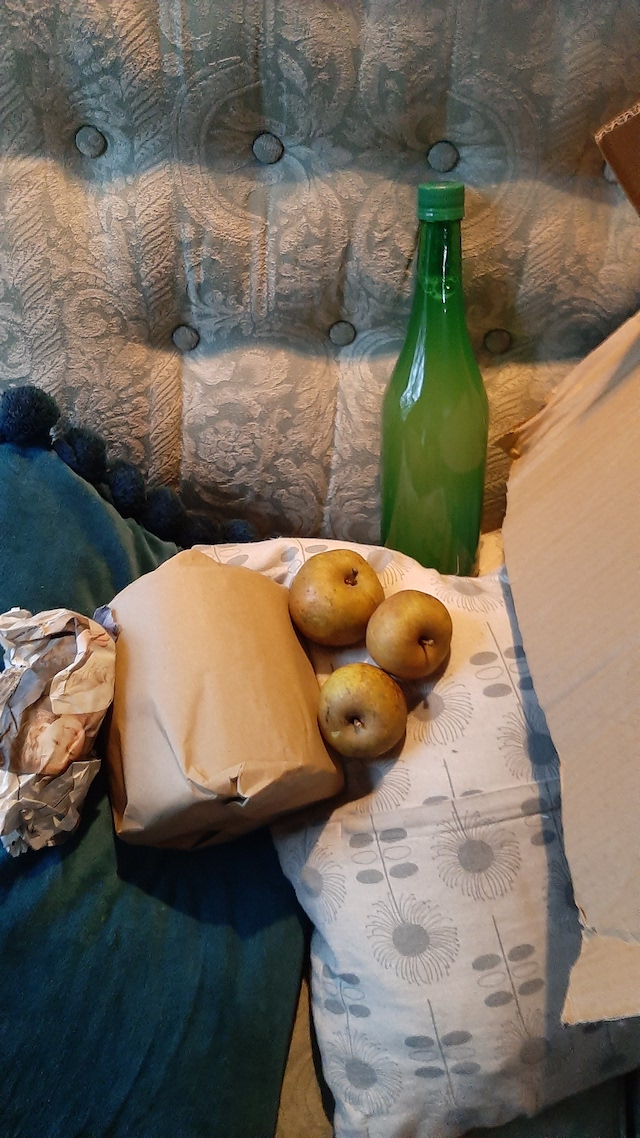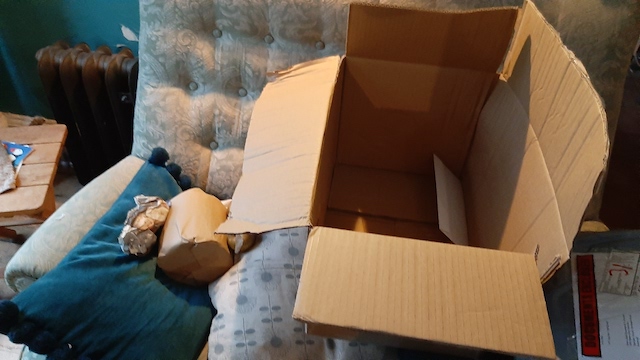 If you enjoyed reading this article from Tom Winnifrith, why not help us cover our running costs with a donation?