As he sits fishing through a hole cut into the ice covering the river in front of his house in Canada, my colleague Darren Atwater describes what you see below as just "weather". He forgets the thrill that we folks in the Old Country feel when we get the slightest sign of snow falling. So it was as I was putting Joshua to bed…
The lad has just pulled on his Paw patrol pyjamas on top of his Paw Patrol underpants, both gifts from Father Christmas. A cry rang out from the Mrs: "it's snowing". Joshua pulled on his Paw Patrol snood and Paw Patrol hat and we rushed downstairs before he had time to think about putting on his Paw Patrol socks, also a gift from Santa. Do you get the theme of his wardrobe yet? 
Joshua squealed with excitement. It was indeed snowing – big flakes came tumbling down and were starting to settle. The view below is from the window of the utility room looking out into the farmyard. We agreed that if there was still any global warming on the ground in the morning, we would get up early to play snowballs. Sadly there has been another event caused by man-made global warming (not!) which prevented that. More on that later….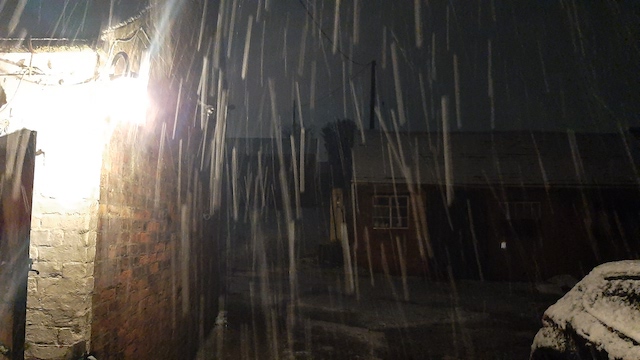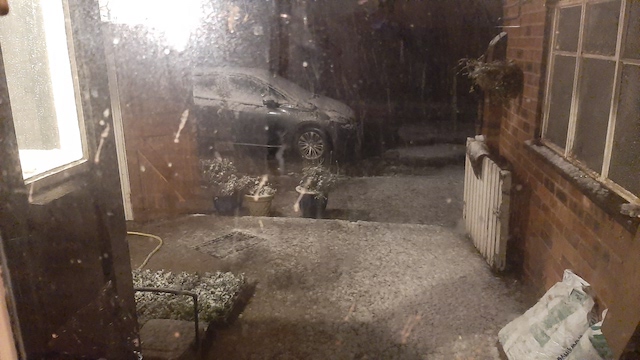 If you enjoyed reading this article from Tom Winnifrith, why not help us cover our running costs with a donation?