In the end, my sandbag defences were not tested but they stay up. As I write, the water level is 9.236 metres, 13 cm below the 2000 high and 43 cm below the high last night. There is more rain and snow forecast for the weekend so the defences may yet be needed. But, as things stand, it is all quiet on the western front as you can see below.
If you walk through the barn that is my woodshed, this is the view from the other side. The first photo looks out across my fields, the river, and the fields on the other side, leading up to the first village in England. The second view is of the paddock I have largely cleared directly behind the barns. Behind it, up the slope, is the new orchard and the strawberry patch. This paddock is rarely underwater and we may have a business plan for it.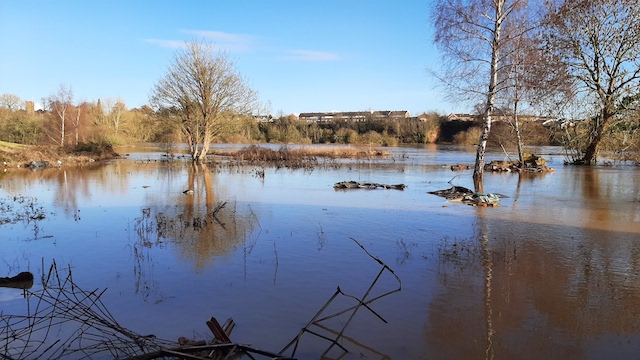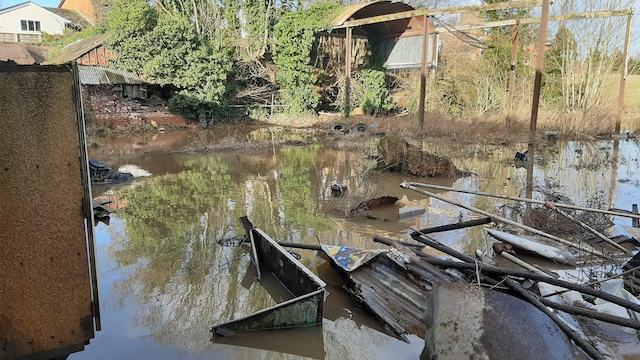 Now we are looking into the formal front garden and you can see the fence separating it from the old orchard is just about visible. The orchard is only about 5 or 6 yards wide and then the river starts. Today it is one great big lake with the English field opposite completely submerged. Below it are the three steps to the back door of the annexe, the small C19 part of the house. You can see the water got almost to the top of the final step. So my sandbags were not tested but it was close. The water is now down beneath all the steps.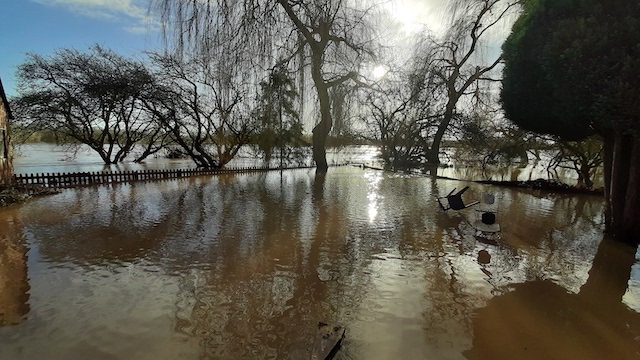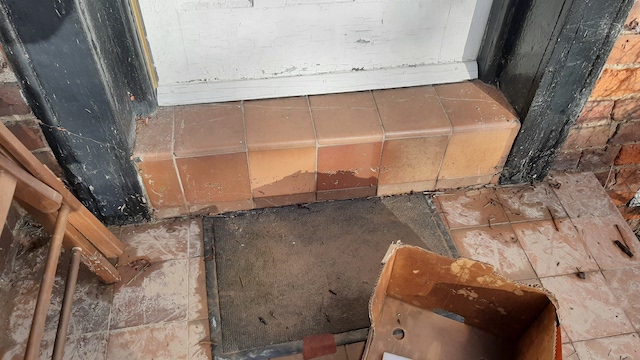 Finally, it is into the farmyard. The water has now pulled back big time so I can access the big barn and my, rather wet, wood supply. The chopped wood is wet but I have some on shelves I can chop today which is dry. And the water has retreated from my tool shed and the porch to the annexe, the two doors further down the house. All my tools were moved to higher shelving and the annexe porch is a ghastly building which I have permission to knock down and will do so in the spring. So we survive. Fingers crossed for the weekend.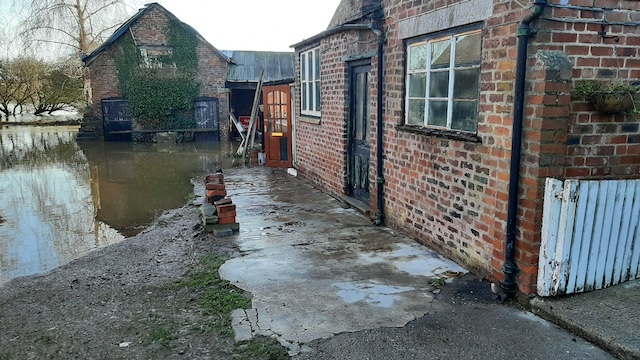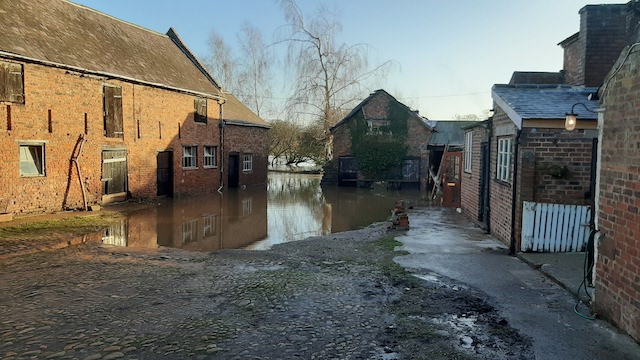 If you enjoyed reading this article from Tom Winnifrith, why not help us cover our running costs with a donation?