As you can see below, the work that started yesterday is done, the ghastly asbestos shed is no more. You now have a clear view all the way up the vegetable garden, what was the jungle, with this horror removed.
The compost pits remain on the far side and, though it might be a total waste of time, I might rotate them by 90 degrees and put them flush to the wall. Where the shed once was there is just a large pile of glass which it contained and which should be cleared tomorrow as should the wood from the shed in the photo below.
Also gone are the various piles of asbestos that littered this place. Some was from sheds pulled down, the rest of it was left either overground or buried by the previous owner.  And finally there is the start of the demolition of the frightful black porch on the farmyard side of the 1800s and 1900s annexe. Its roof was asbestos and is now gone. Once I can get a water pipe which runs though it diverted, then the rest of the, wooden, structure is heading for a bonfire.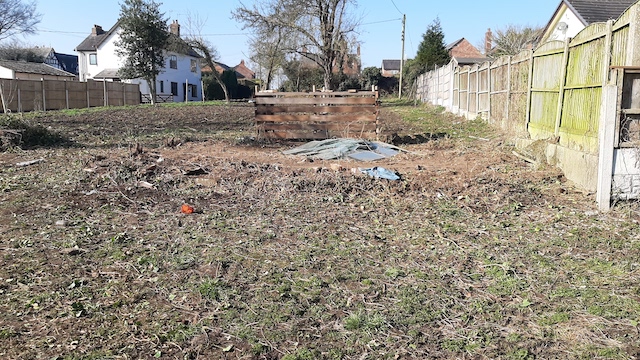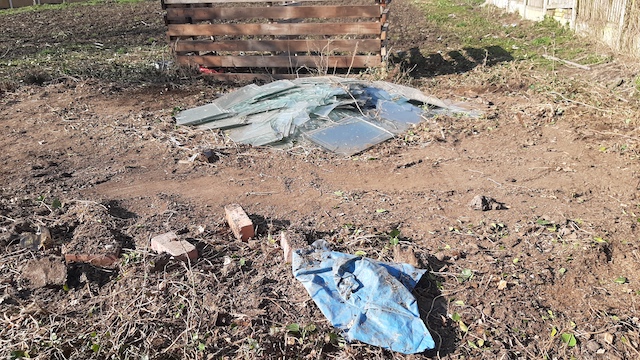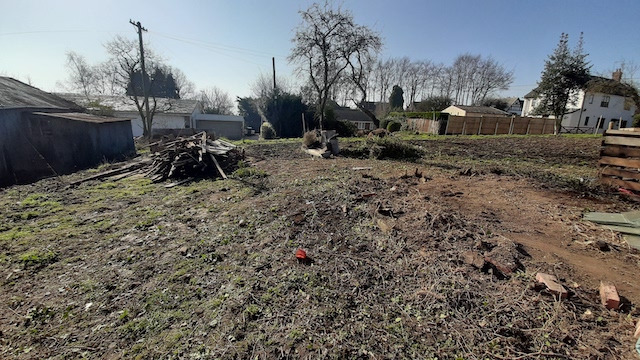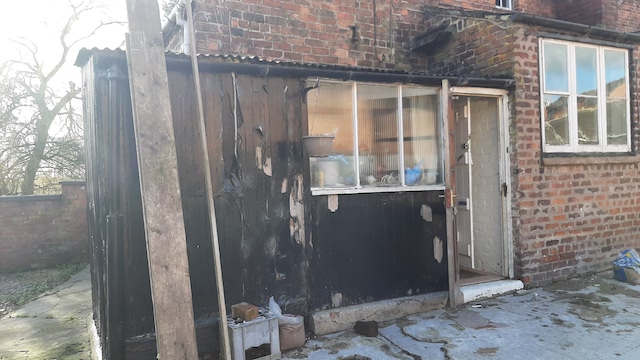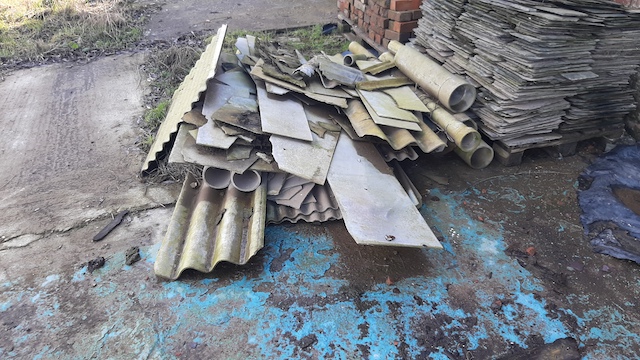 If you enjoyed reading this article from Tom Winnifrith, why not help us cover our running costs with a donation?