I have no idea what this object is or when it was made but it emerged from the work in the fields here at the Welsh Hovel today. It is made of sandstone and looks like a bowl of some sort – it is clearly man made.  There are three holes manually drilled in its base but they may not have been drilled when the original bowl was made. It is about seven inches in diameter.
The sandstone is local. The cliffs one sees on either side of the river here in Holt are from the same rock so one assumes that it was made locally.  We know the Romans were in this area. Deva (Chester) is ten miles away and there was Roman activity here in this village. There is a galley from that time stuck in the mud near the castle, three hundred yards upstream. And we know that settlement was continuous thereafter although the fields here were always fields. We do know that Parliamentarian forces battled with Royalists in these fields and must have camped here as they besieged the castle.
But I have not got a scooby about where or when this bowl comes from. Do you?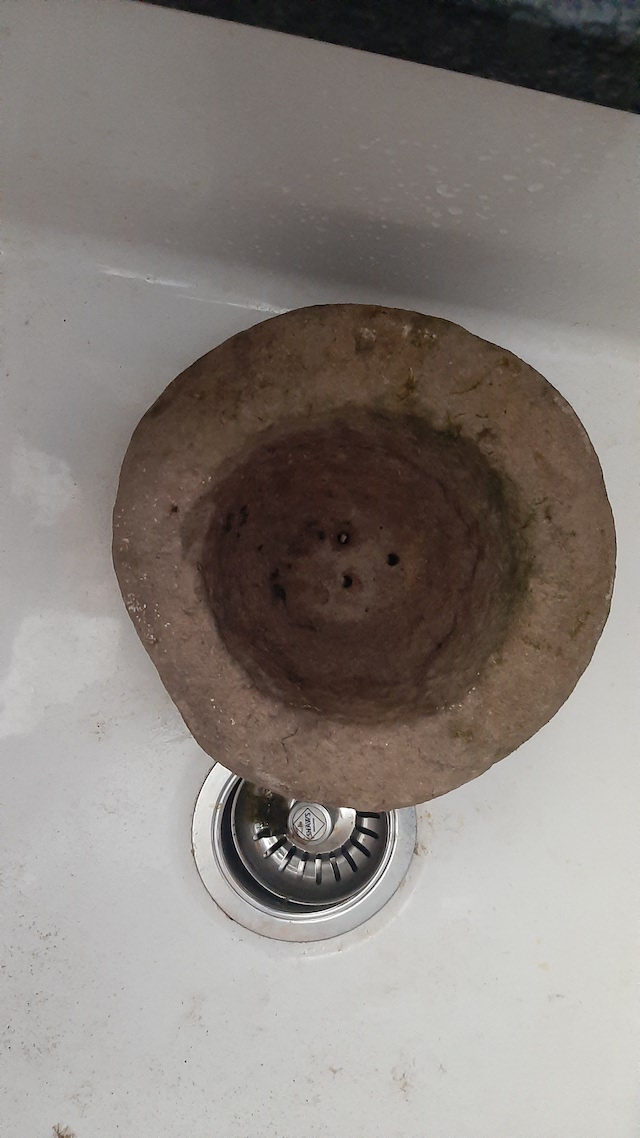 If you enjoyed reading this article from Tom Winnifrith, why not help us cover our running costs with a donation?