The fashionable left wing media just hates Israel and in cases that crosses the bridge into anti-semitism. Take this headline today from the Independent which suggests that merely for making the statement "free Palestine" a school kid has been suspended. There will be folks who read the headline and instantly start yakking on about Jewish conspiracies. But what really happened? It's grim up North.
The kid has now admitted that he singled out the only Jewish teacher in his school and then shouted Free Palestine at that teacher because the teacher was Jewish. Not Israeli but Jewish. The Indy might think that is an acceptable way to treat Jews, the woke left might think it is an acceptable way to treat Jews. But I do not. It is what used to be termed Jew-baiting and for disguising this fact with a misleading headline on Twitter, because so many folks only read headlines, the newspaper should be deeply ashamed. 
There is no need for the Indy to put racist abuse in quote marks. This was racist harassment but because the victim was a Jew the woke left do not care.
I would say #boycotttheIndependent but since almost nobody reads it these days that would be pointless.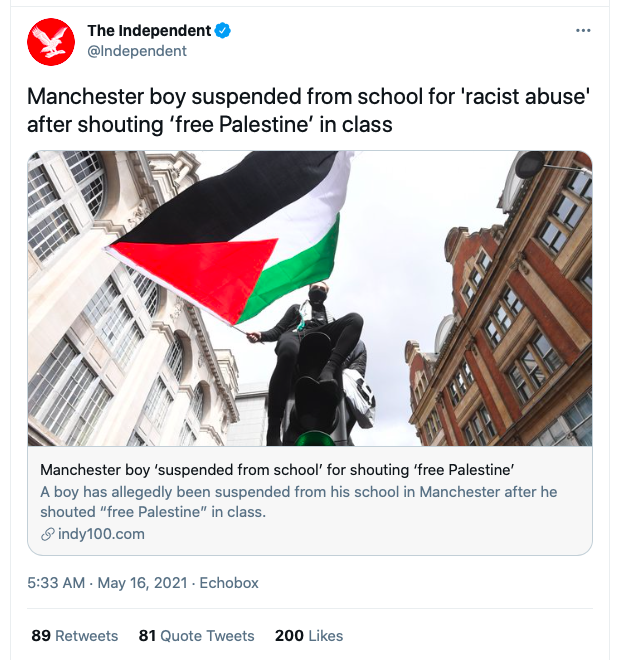 If you enjoyed reading this article from Tom Winnifrith, why not help us cover our running costs with a donation?