This is the great work which some busybody in the village of Holt reported me to Wrexham council and Natural Resource Wales for creating. Both have now wished me well with my endeavours, praising me for removing so many toxins and for improving the drainage here. This is what my shit of local (Tory) councillor wanted to snoop and spy on but was not brave enough to knock on my front door to be allowed access to the land. And it is almost complete so here is a sneak preview of what used to be rusting barns and piles of abandoned asbestos, tires, barrels of bitumen and other horrors. It is now shaping up to be an object of real beauty.
These shots are take from the river side which was seeded about two weeks ago. as you can see the grass has taken and the hope is that it will have knotted and be holding this bank together by the time of the first floods. I was working on the trench next to the Ha-Ha wall last week, digging out soil from elsewhere n the land to fill in the trench and then to seed in front of the wall. I hope that by next week we will see green shoots there. 
On top of the raised level thee team are just adding in the final topsoil and, by tomorrow, all 35 yards by 35 yards will be completed and seeded as will be the eight yards on the non river side between this new lawn and the red sandstone cliffs exposed in all their glory for the first time in decades by our good works.
The barns have now been repointed  on the Ha-ha side and so the slope up from them to the lawn can now be covered with earth and it will be seeded last, perhaps later this week. So by October the whole area should be a splendid green. There is work to do replacing and repainting the doors and windows of the barns but that can wait a few more weeks and months. What is emerging is truly an act of beauty which anyone in the village, even the turd of a spineless Tory councillor, is welcome to inspect at any time.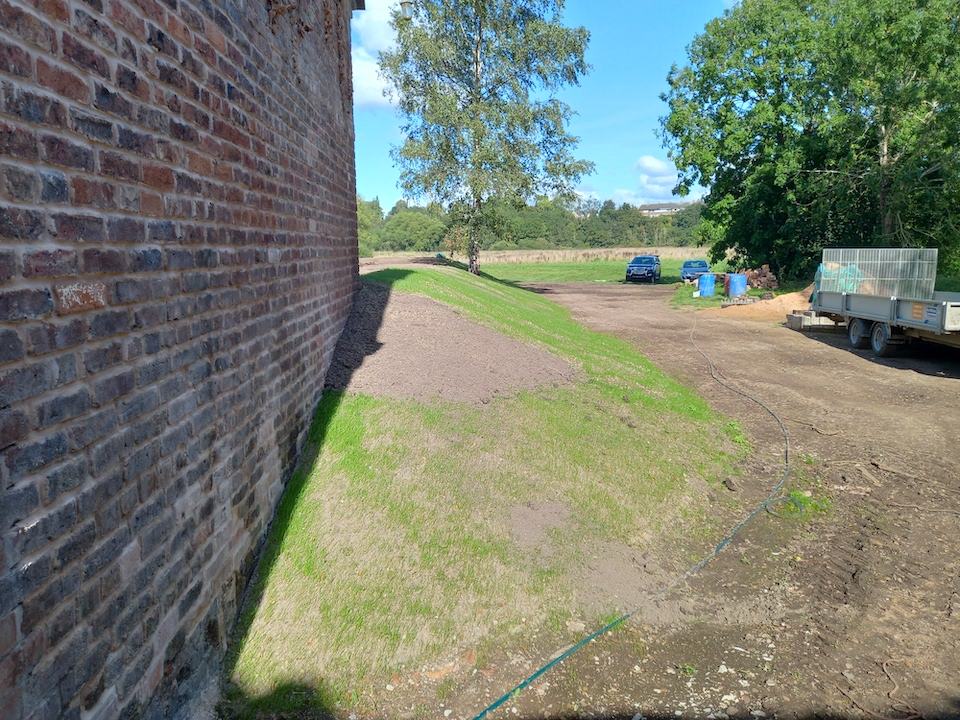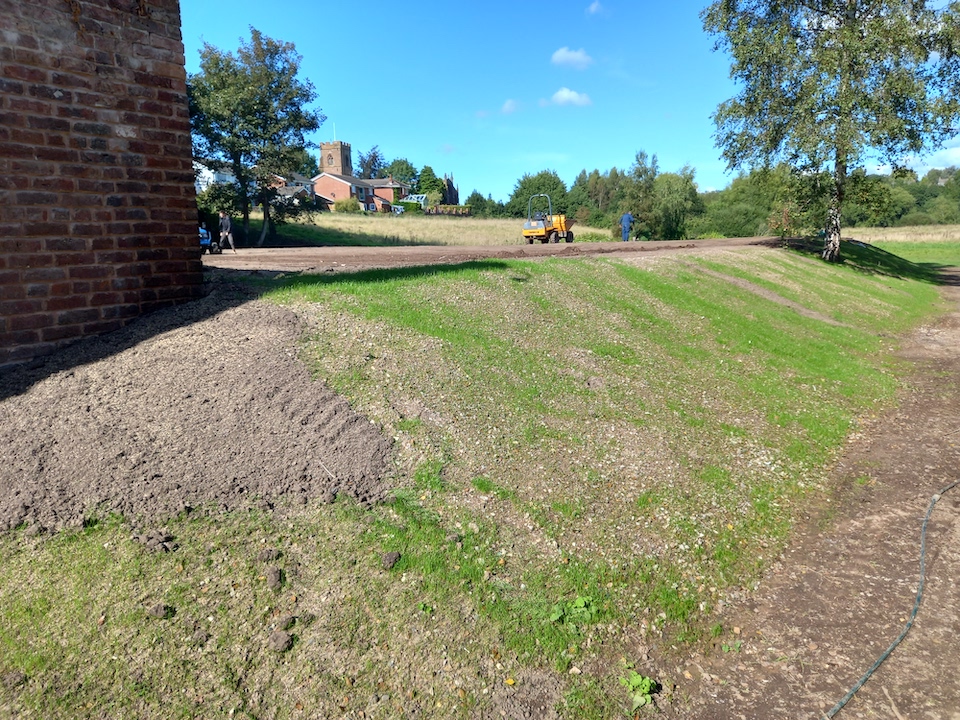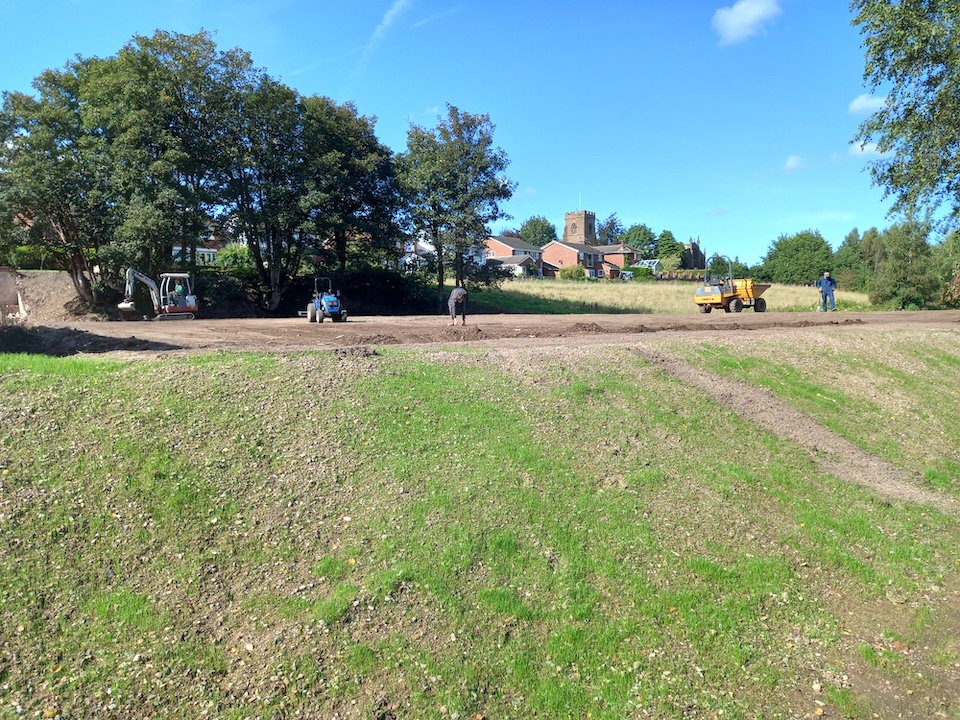 If you enjoyed reading this article from Tom Winnifrith, why not help us cover our running costs with a donation?