He's a dark horse is my boy Joshua!. He left this certificate below at school before half term but we picked it up today. Yes he was the Welsh Speaker of the week. The Mrs is not playing this game but Joshua and I both now drop words of Welsh into conversation with Jayarani who is now starting to understand a few ( cat, sit, etc). Joshua learns his Welsh at school, I am teaching myself a bit on the internet and so we exchange a few words every day. But he is better than me. He pronounces correctly, can say his school prayer in Welsh and much more besides. I am considering getting formallessons myself.
The Mrs, who is a linguist, is not playing ball but natch is very proud of Joshua's efforts. As for his big sister, the cottage burner herself: Olaf, will be delighted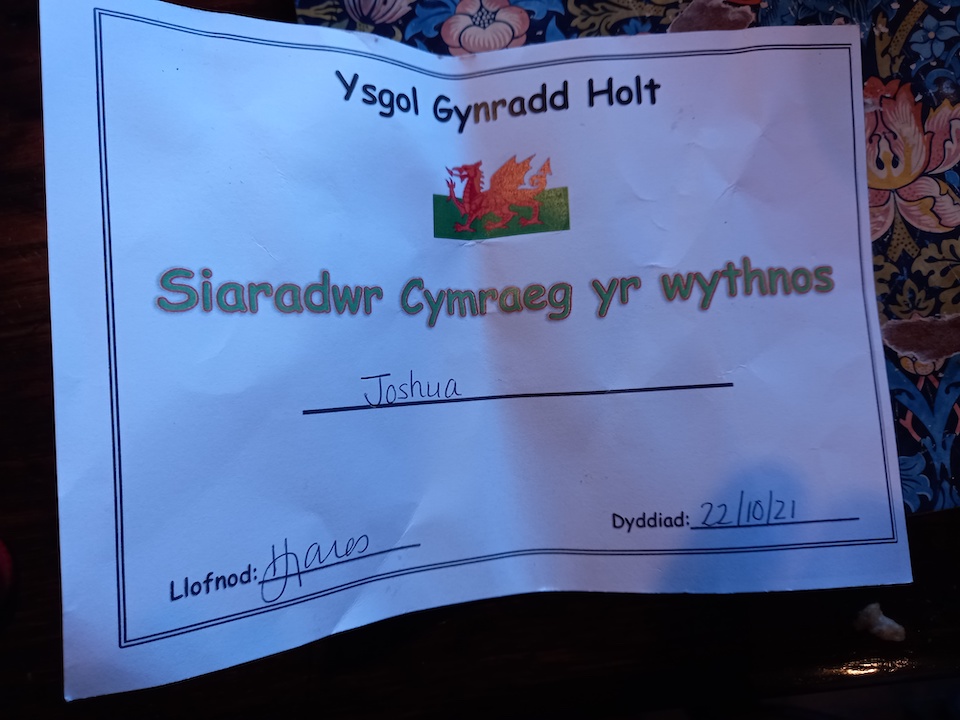 If you enjoyed reading this article from Tom Winnifrith, why not help us cover our running costs with a donation?