The man from the place where I buy all my trees, fruit bushes and seeds for the garden greeted me as Tom today as I walked in with Jayarani, after the young mums group run by my wife's church, to buy some more blueberry bushes. This is a big advance from knowing me as the chap who lives at a place he still referred to by the name of the old, asbestos dumping,owners. Progress. Yesterday he dropped round a new Christmas tree.
Being so fecking green, please note Eleanor Farr, I like a living tree which can spend 350 days a year outdoors and just 15 inside before having another 350 days to recover before its next stretch inside. Unfortuanately, after it gave two year's service, I murdered the old tree.
Joshua likes to push the yarn that I poisoned it by pouring his potty wee wee into the tub.  This is just a family myth. Wee wee is packed with nitrogen and good for trees. I make a point of pissing up against the olive trees in Greece and, as a result,those nearest the Greek Hovel are always the most productive. I did not poison the old tree, I drowned it by failing to drill holes in the bottomof the pot. This being Wales it rains a lot.  So this time holes have been drilled and the bottomof the pot is filled with gravel so the holes do not get clogged up. 
The tree was dropped in the farmyard before I lugged it around to the back door where – with some help fromthe Mrs I have potted it and where it will have just under a month to stretch out its roots and enjoy a Welsh winter before, on 20th December, it begins its annual torture.  The tree is c 5.5 feet tall but the space where it sits in the central hall is so tall  that it means that it can double in height before it is taken out to the fields to be planted and left to enjoy a well deserved retirement. Just how bloody green is that Eleanor?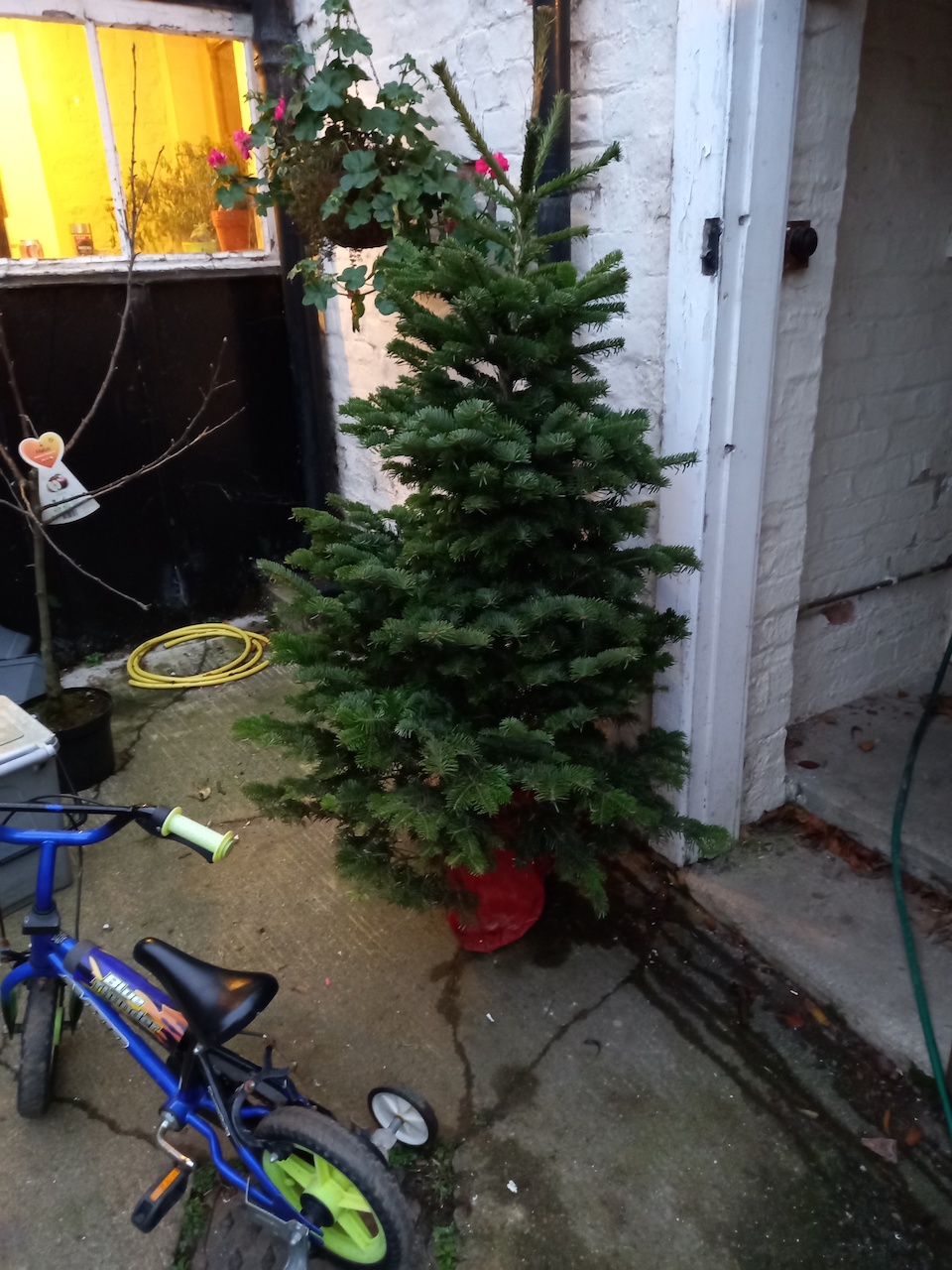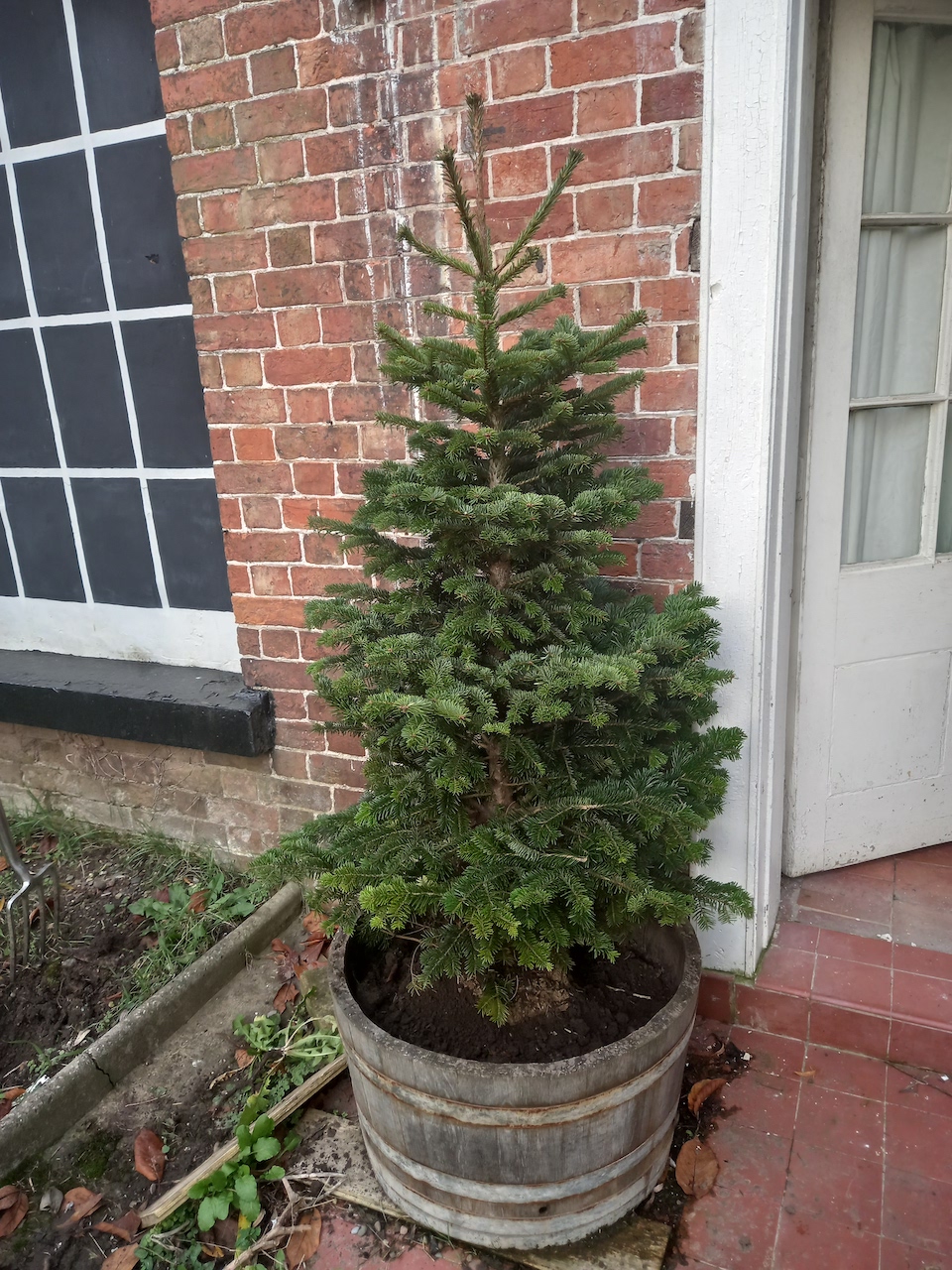 If you enjoyed reading this article from Tom Winnifrith, why not help us cover our running costs with a donation?