At the hovel, we are working our way through the last of the winter cabbages. The last four sit waiting to be picked. But now we are onto the 2022 harvest, we have already enjoyed the first crops planted this year, proving one of my doubters wrong!
I got some grief for my February radish-planting, which was too early and too close together. Doubting Christopher, as you promised, commend me to Monty Don!
The latter point was perhaps fair, and I have thinned them out a bit. But I am now thinning further by actually picking the radishes, as you can see below.
They went in a salad that also contained homegrown chives, as the two chive bushes really are flourishing. The broad beans and most of the garlic – planted in March – are now coming through as planned. More radishes – well spaced out – were sown yesterday, our third set of two lines in one of Joshua's mini-gardens. Today – a bit late – I sow the first lot of sprouts, cabbages leeks, and lettuces.  It is all a learning curve for me, but so far, so good.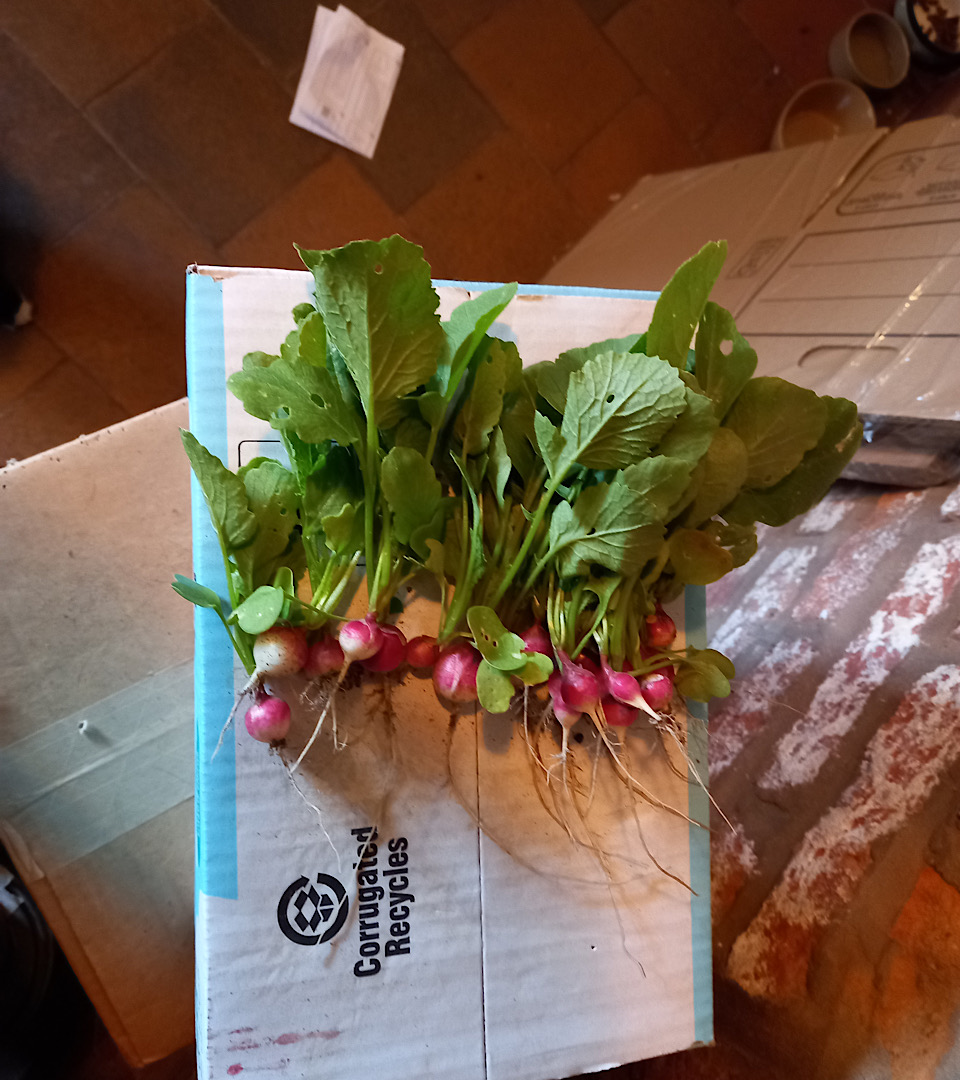 If you enjoyed reading this article from Tom Winnifrith, why not help us cover our running costs with a donation?