Who is the second-greatest goal scorer in the history of English soccer? Hurst? The jug-eared crisp salesman and friend of fraudsters, Gary Lineker? Harry Kane? Sir Bobby Charlton? Er, no…it is Ellen White, as the table below demonstrates. This is sheer delusion.
Sometimes, the men's sides featuring the likes of Kane, Charlton and the crisp salesman played against very poor teams, where goals were not hard to come by. But most games in which they played were tight and competitive. So, Harry Kane scored 12 of his 49 goals in games where England scored 6 or more. He has so far played 69 matches. Sir Bobby scored 13 of his 49 goals, over the course of 109 games, in matches where England scored 6 or more. By contrast, Ellen White has scored 20 of her 50 goals, over 105 games, in matches where England scored 6 or more, including three in the 20-nil thrashing of amateur side Latvia.  
There is no doubt that Ellen White is a very good player who is smashing records in the women's game. But to compare her with Kane or Charlton is comparing apples with pears, and any pretence otherwise is mere self-delusion. From the team that can't come close to selling out tiny Carrow Road when facing Germany, even though tickets cost as little as a fiver.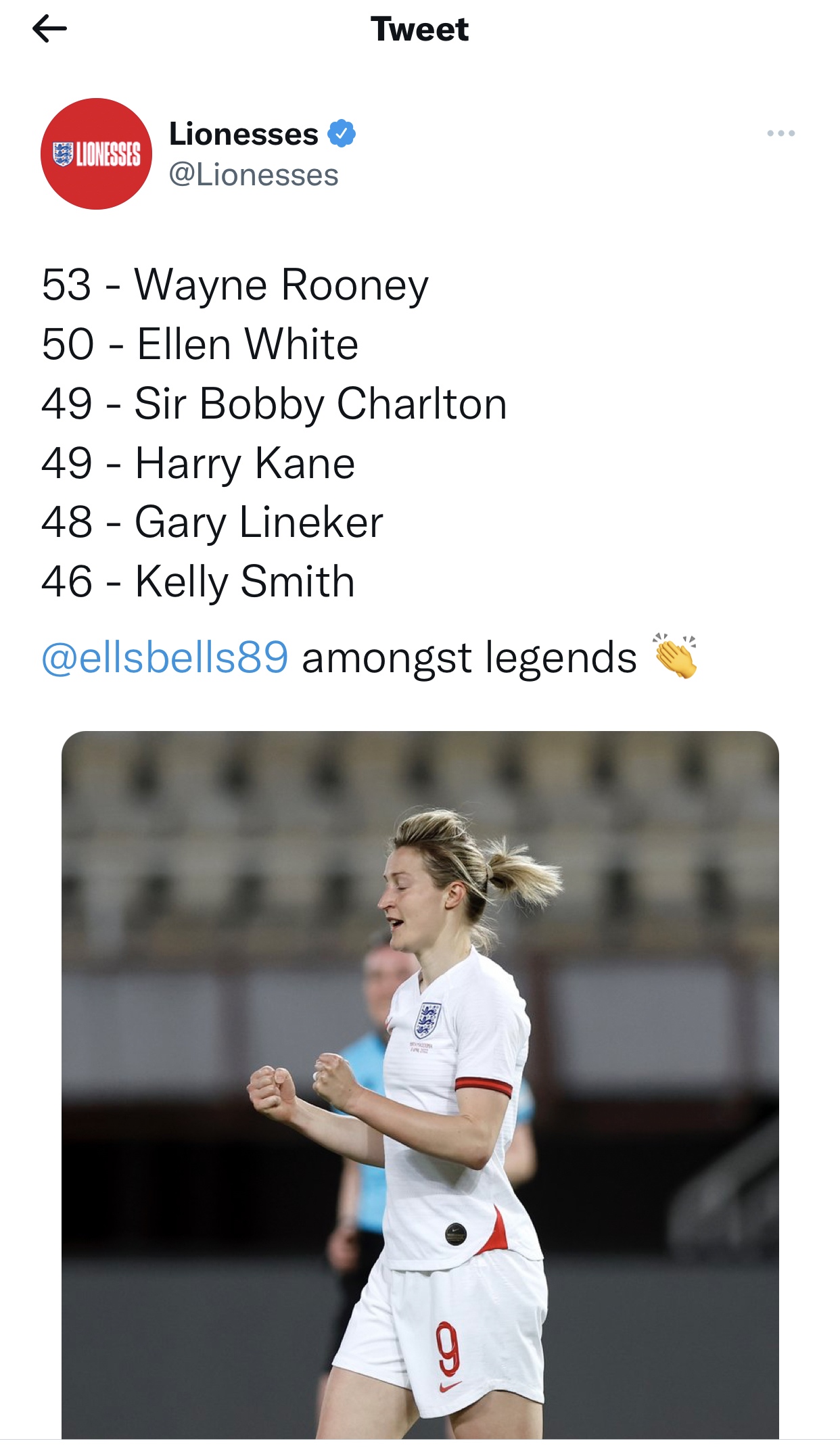 If you enjoyed reading this article from Tom Winnifrith, why not help us cover our running costs with a donation?