We are almost there. As of today, the Greek Hovel is now finished after eight years. We have lived at the Welsh hovel for three years and here too we are getting there as you can see below.
Of course there are still barns to deal with and in the main house the attic is untouched and needs a stack of work. You can see the door to what is a very large attic in the third photo. But that needs "a ship to come in."  The last main job is the central hall and the upstairs landing in what is the oldest part of the house (1650). 
As one enters the hall from the kitchen, five layers of wallpaper have been removed to expose more original oak beams. Between them is traditional plaster now redone and painted white.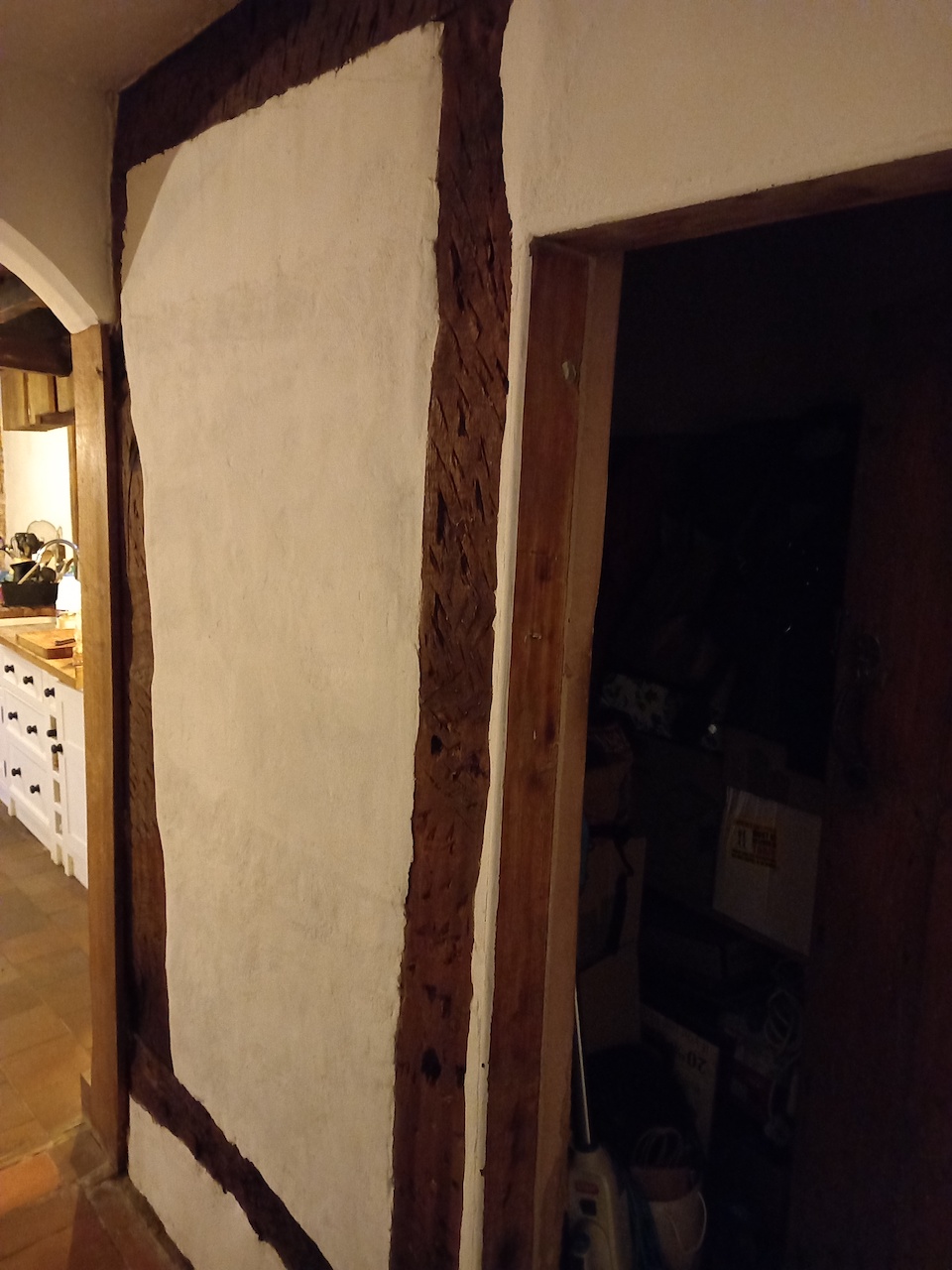 Then there are the stairs which, as you can see, were formerly painted a thick dulux white and topped off with a hideous carpet from the 1970s!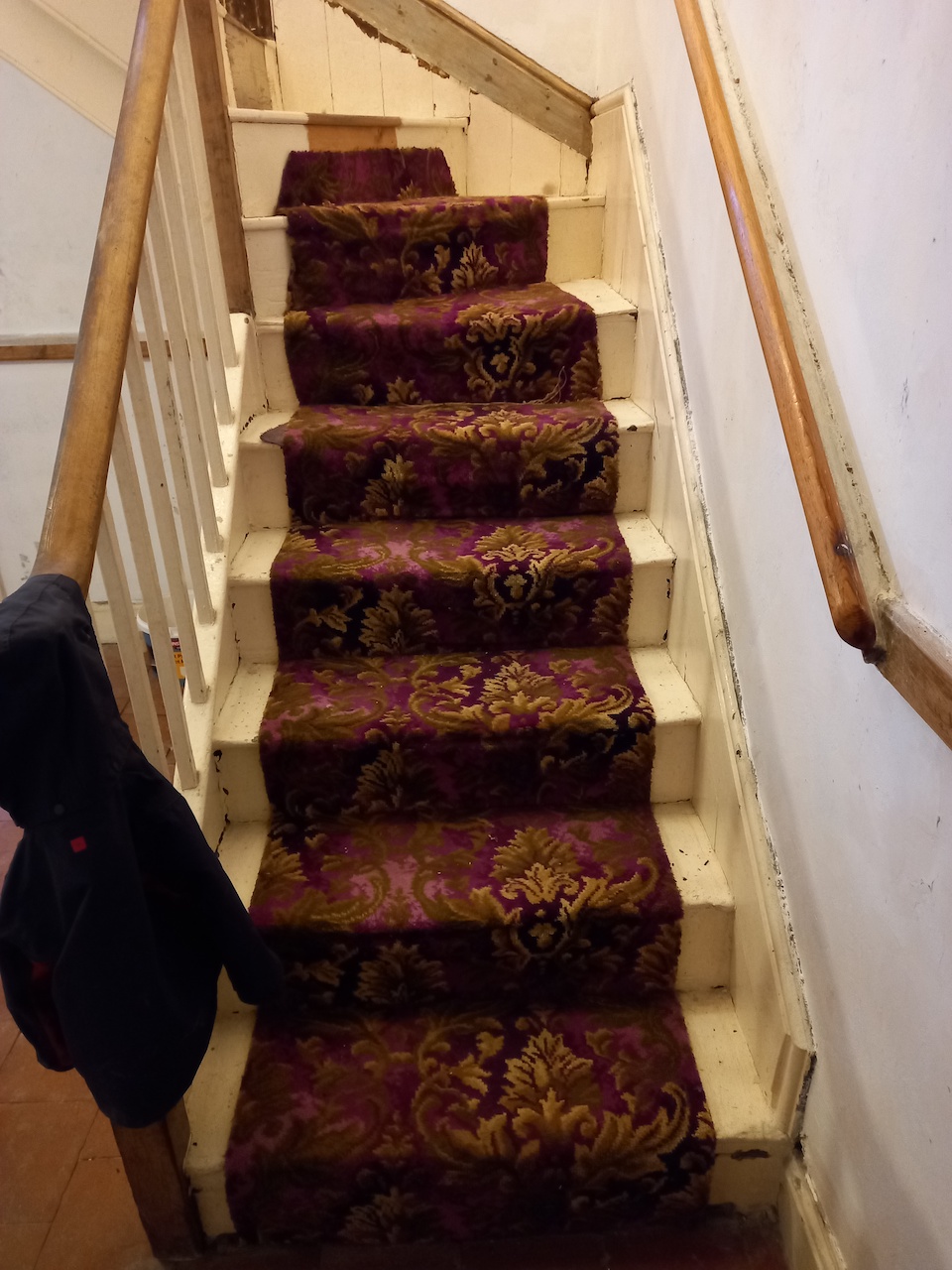 Gradually the carpet goes and so does the white paint revealing the original wood. It is still work in progress but each day the windows and doors are flung open and the smell of paint being slowly burned off is spread by the four winds. The Mrs and I have even agreed a traditional paint scheme for what comes next!
This year should see all the, now fully repointed, barns get new windows and doors and one of them re-slated as the homework of the previous slaters was found wanting. The last asbestos will go from the small end barn (thechicken barn to be) and the garden and field will get another 95 trees (86 in, three arrive today, six await further gardening works from myself). Slowly we get there…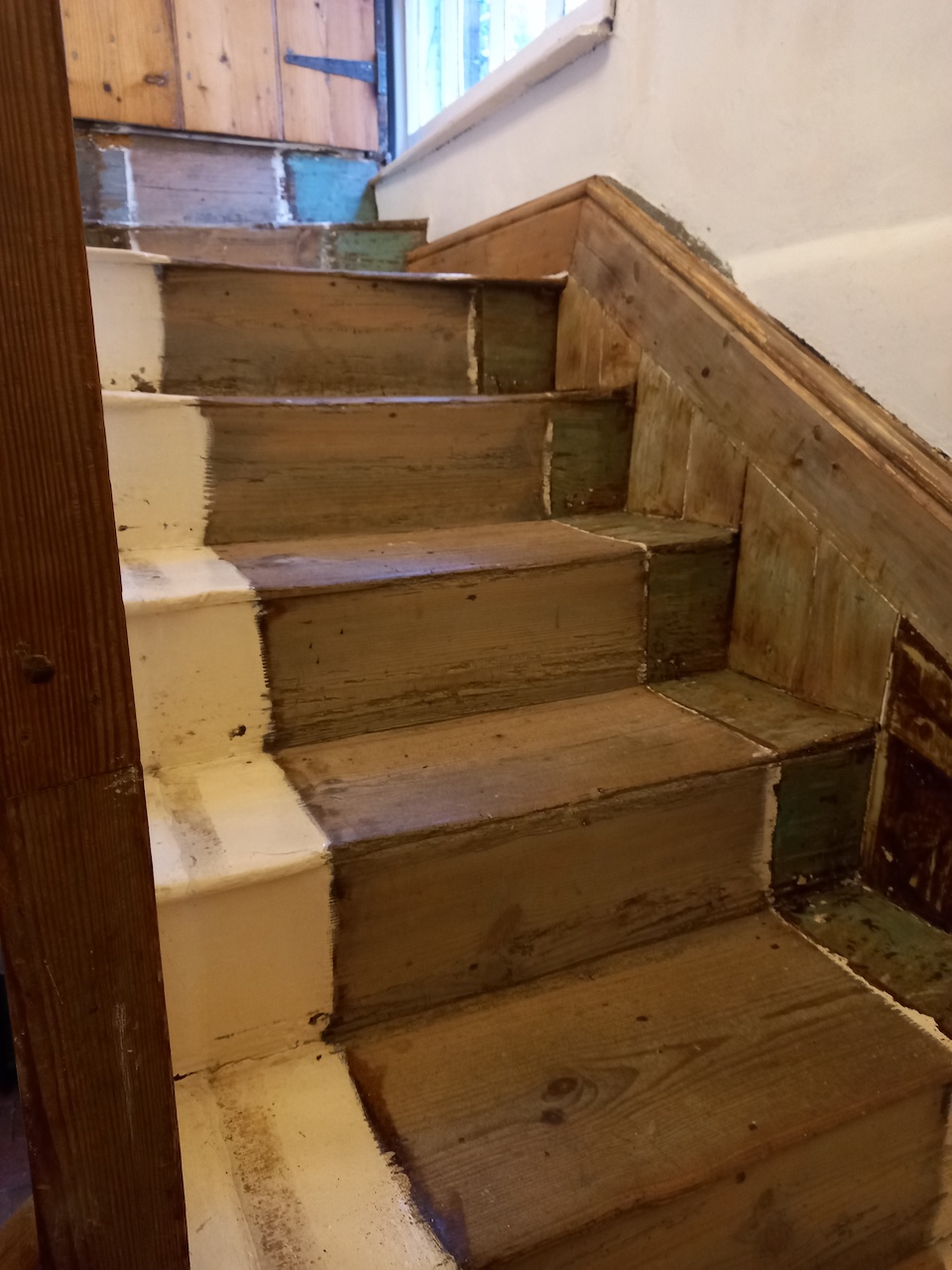 If you enjoyed reading this article from Tom Winnifrith, why not help us cover our running costs with a donation?