At last the olive trees I smuggled back from Greece in the bottom of the car, have a new home here in Wales. My friend R whizzed his tractor round the edge of the upper field that borders the churechard two weeks ago. The jury is out on the chestnut and mulberry trees I planted at the far end and bottom last year. There are signs of life but not many. That hot summer when I was away in Greece, so could not water them, may have proved fatal. If so I shall try again next year.
Meanwhile at the top of the field I have staked and planted the five edible olive trees and also a third fig tree. The winter in Kambos where the olives were "born" has as many cold days as a Welsh winter but it rarely goes that far below zero. But olive trees are hardy so, fingers crossed, in a few years I shall have planty of home grown olives for curing here in Wales.
The trees are all two yards from the edge of the field so even when fully grown will not spread into neighbouring gardens and are all planted where fences seperate houses so they will not be blocking anybody's view, too much. At some stage next year I shall start building a fence 5 foot in from all the trees at the top and near side and up to the edge on the churchard side and a couple of foot from the bottom trees and at some stage posswibly from 2024, God willing, that is where the goats will spend their days.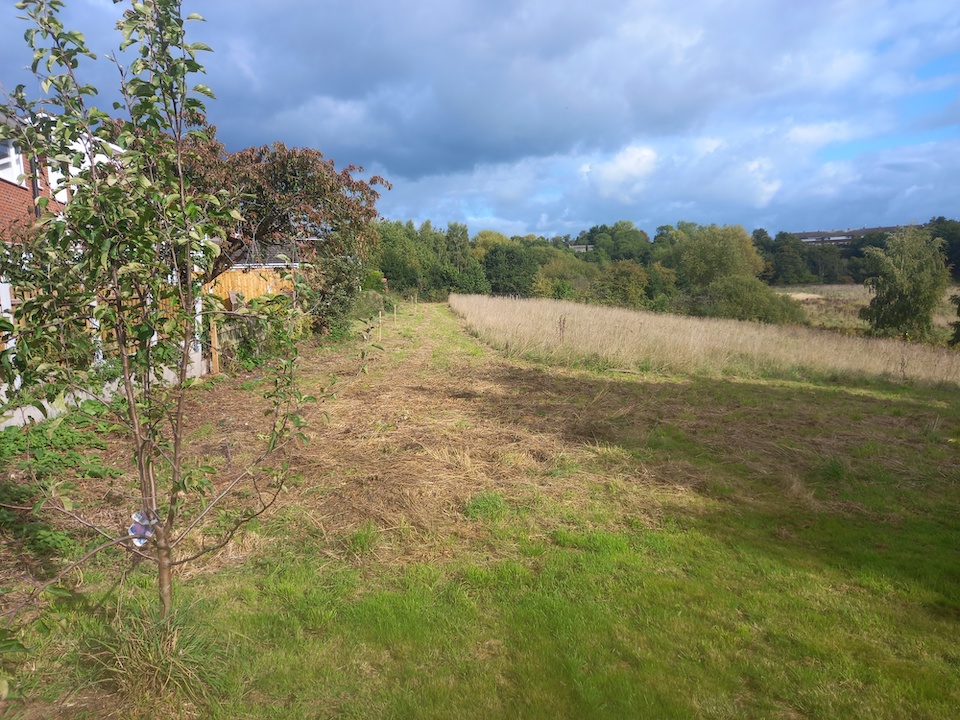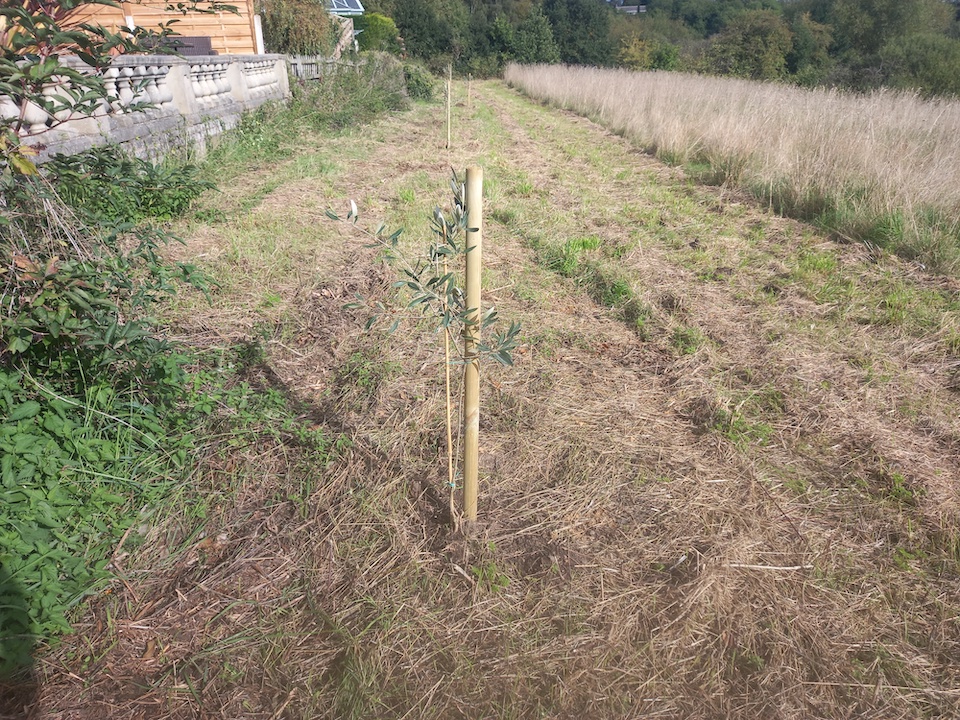 If you enjoyed reading this article from Tom Winnifrith, why not help us cover our running costs with a donation?