Getting folks to eat apples here at the Welsh Hovel is something of an ask. Which is an issue as we now have two apple orchards and also a highly productive cooking apple tree. I just hate things going to waste. We are now past the blackberry season so there can be no more blackberry and apple crumbles. Rhubarb and apple? Maybe that will work.
I can chuck the odd one or two in each 25 litre barrel of apples for juicing but that will not make much of an inroad in the surplus. So inevitably there is also apple chutney. As you can see below the first batch is now complete and it is now in store in the larder.  Only with me beaming proudly did the Mrs say "I am not really very keen on apple chutney". More Christmas presents then…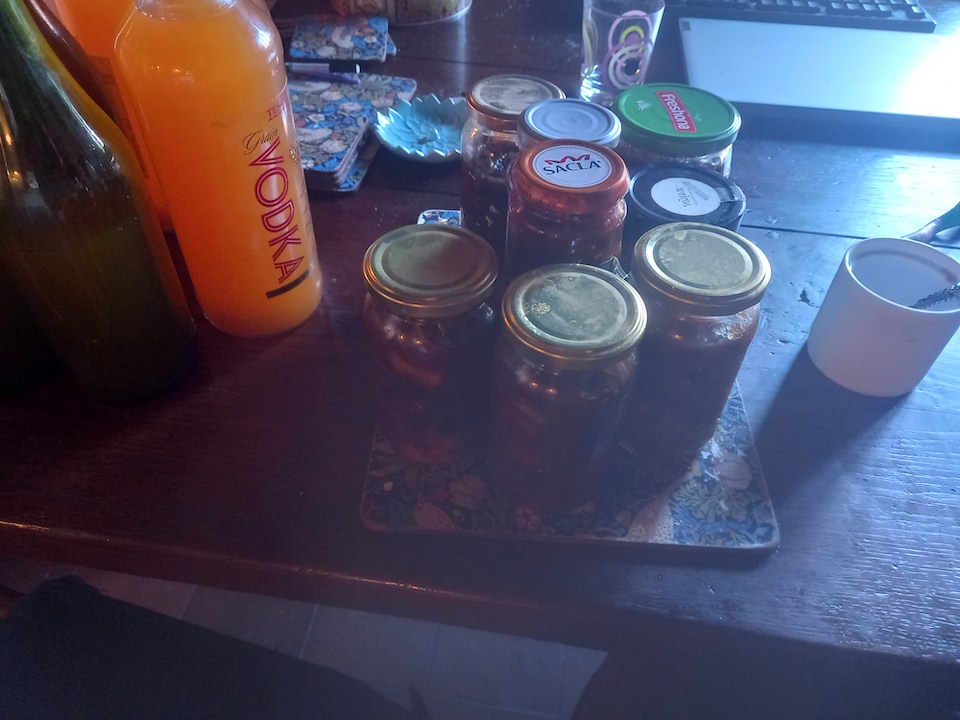 If you enjoyed reading this article from Tom Winnifrith, why not help us cover our running costs with a donation?