It has been a busy year for jams, chutney and relishes and so, as I pot my last jam, I am forced to use recycled Lloyd Grossman sauces jars. It is that time of the year again.
One last marrow was too small to use as a stand alone meal and I had a bit left over from a larger marrow we ate last week. Joshua insisted that this was a waste of good marrow that should be served stuffed as his favourite supper but even my mother-in-law praises my marrow and ginger jam so I finished off the marrows to make this small run last night.
This jam needs to be left in a dark  and cool place, the larder, for a few months to really taste its best so it should be ready by Christmas.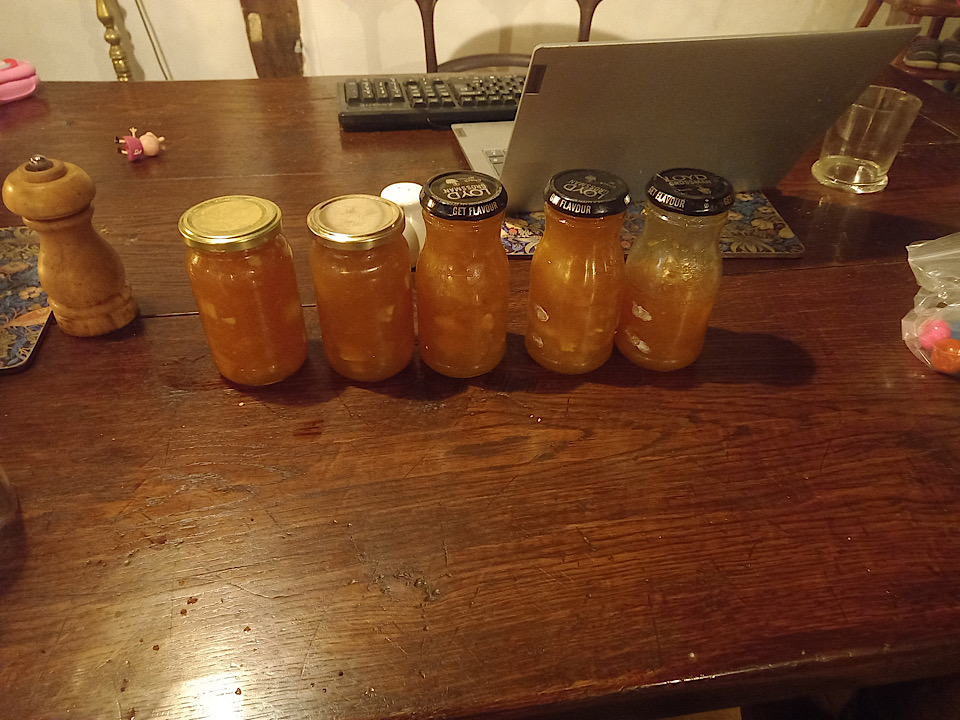 If you enjoyed reading this article from Tom Winnifrith, why not help us cover our running costs with a donation?