On Christmas Day we will be hosting my parents in law, my sister in law and her two kids and my daughter's godmother I who is joining us from New York for what she terms "the holidays" as in "happy holidays". So that makes ten around the table. The godmother and I shall be doing the cooking.
As ever, I shall do a smoked salmon and scrambled eggs breakfast. For lunch it will be roast duck with home grown Christmas potatoes and red cabbage and bought in carrots and parsnips. And after that… Christmas pudding.  A week ahead of Stir Up Sunday, I set to work with a recipe heavy in crushed apples from the orchard and with rather more brandy than in the book. Rather than using just sultanas as suggested I mixed in a packet of currents, almonds were replaced with cherries.
You can see the results below with Joshua stirring and making a wish and then, five hours later, two steamed puddings ready to ripen in the larder up to the big day. At the end the smell was powerful and the texture moist. Of course, it will dry a bit over the next six weeks but, with a modest brandy top up when I get back from the olive harvest, all looks well set.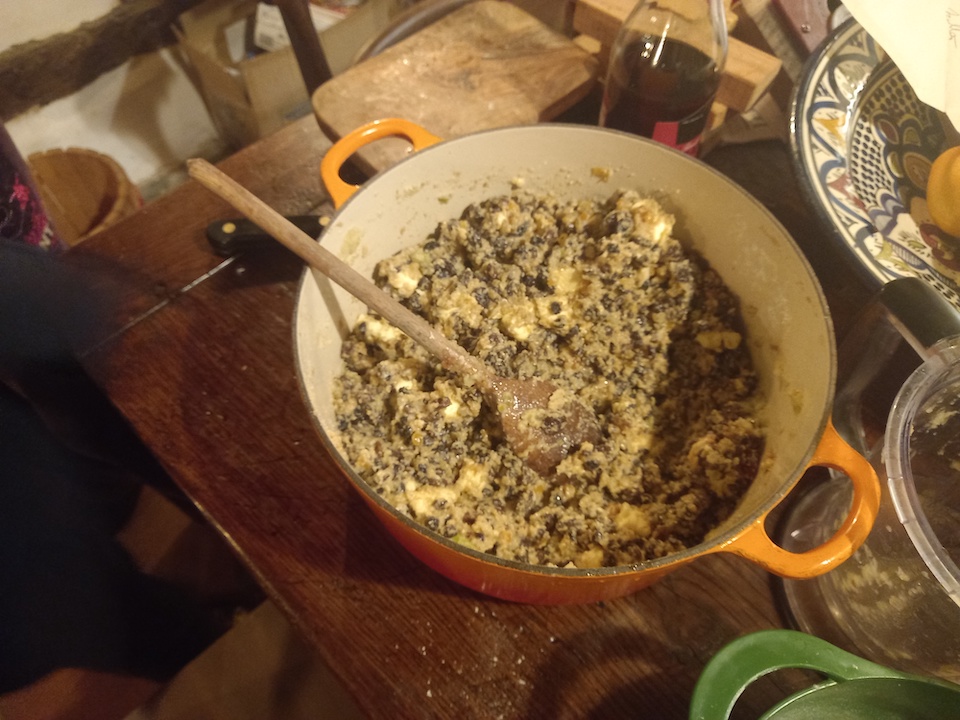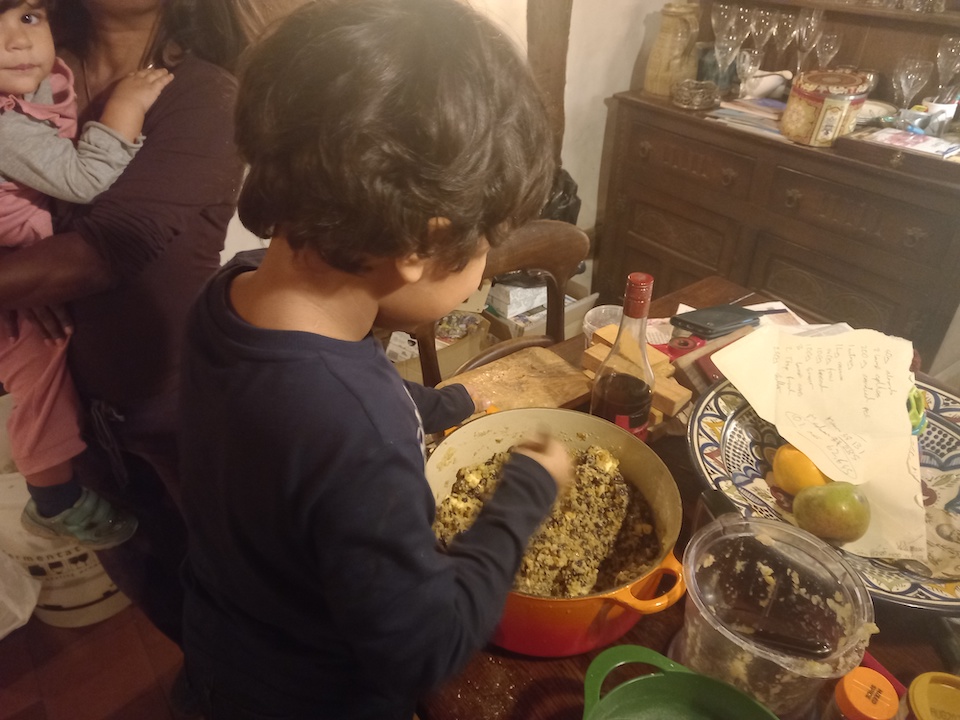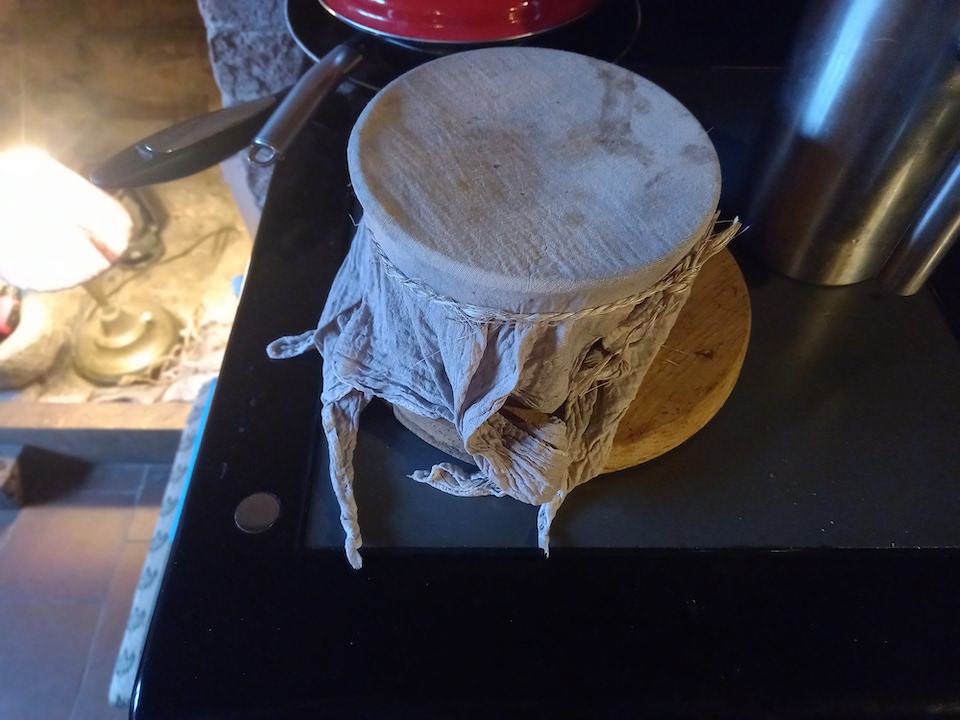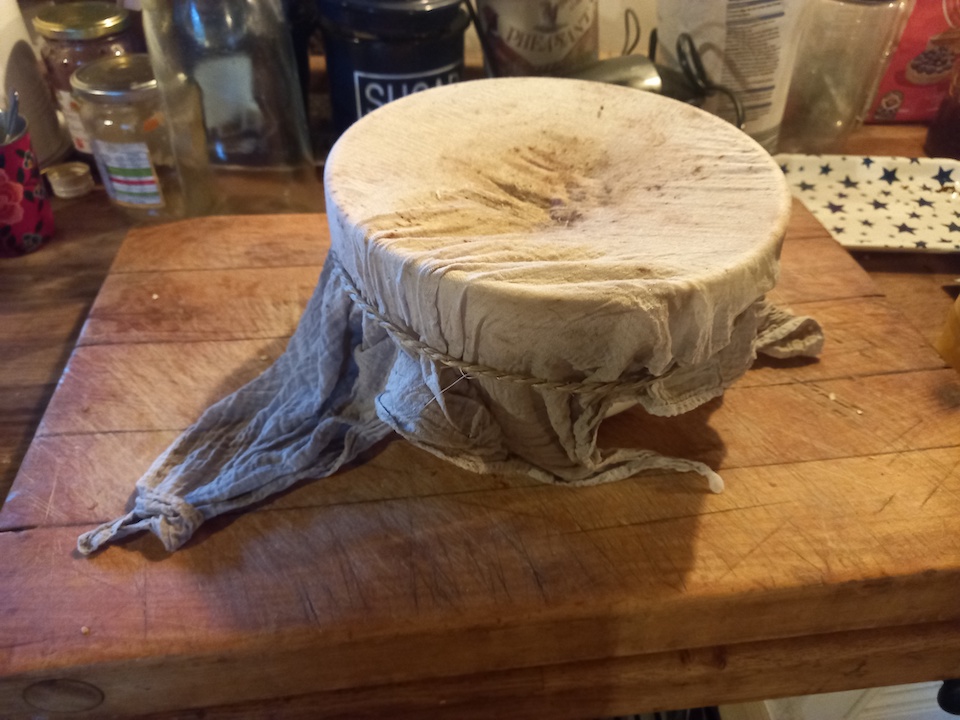 If you enjoyed reading this article from Tom Winnifrith, why not help us cover our running costs with a donation?