I have moved my place of work to what will one day be a library. It has stacks and stacks of books already but the fireplace needs a bit of work to bring it back to its original 1650s glory, I have one modern bookcase to replace and the room is also home to various bits of clutter which we keep saying we will get rid of/take to Greece/ sell on facebook marketplace. we never do. But its a good room looking out through an enormous sash window to the back garden.
One of the things to junk is a high chair but the chap I share an office with has taken a liking to it. The box where, until recently, late potatoes lay chitting is now empty and thus for the entire day Quincey say there sleeping. At one point, what is termed a foreigner, that is to say another cat wandered into the garden behind. It looked at Quincey and myself by my guaard cat just carried on snoring and the other cat carried on untroubled by my "security".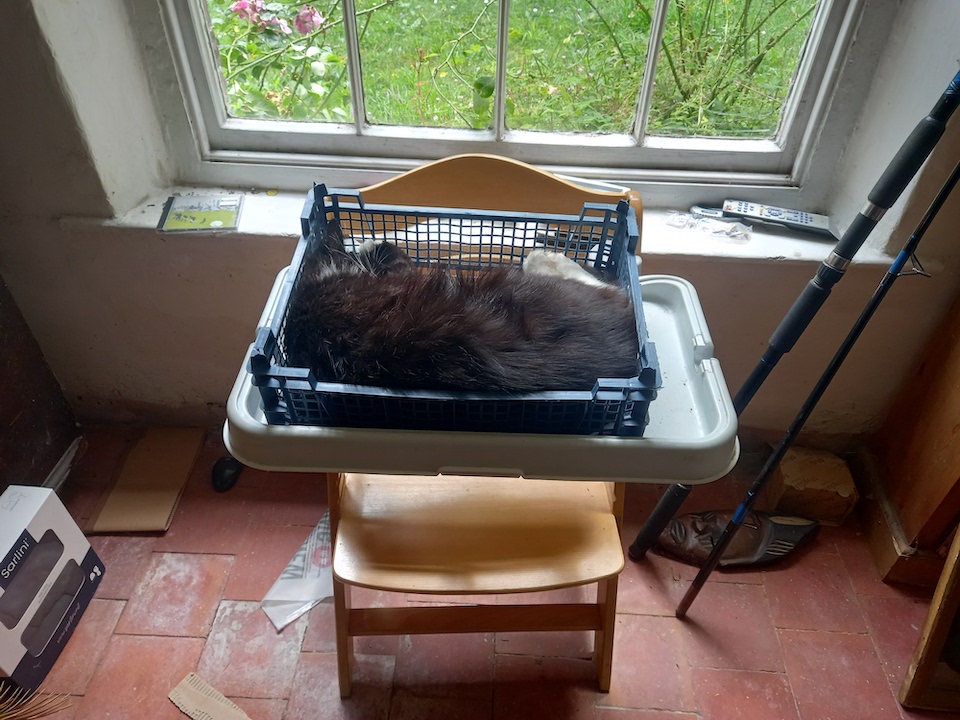 If you enjoyed reading this article from Tom Winnifrith, why not help us cover our running costs with a donation?