With all home grown: cherries, black currants, red currants, raspberries, blackberries (okay foraged and frozen), dessert gooseberries and strawberries this was a triumph. Okay the juice missed a bit at the bottom but the sliced bread held and allowed me to turn it out almost perfectly. With lashings of cream it was excellent. The first half was last night, we will polish it off tonight. Yum, yum!
For those who have never enjoyed this opudding it is easy. You simmer the fruit, add some sugar and when it is all mixed in bring to the boil for a couple of minutes. Allow it to cool a bit, put into a bread lined bowl and then put a saucer on top and weigh it down with weights and leave in the fridge overnight. This one sat for 18 hours and then inverted perfectly. 
This morning Jaya nd I decanted the last of the elderflower champagne and today is also ginger beer bottling day. With two plants now running that will be 12 litres of summer drinks ready to use by the weekend.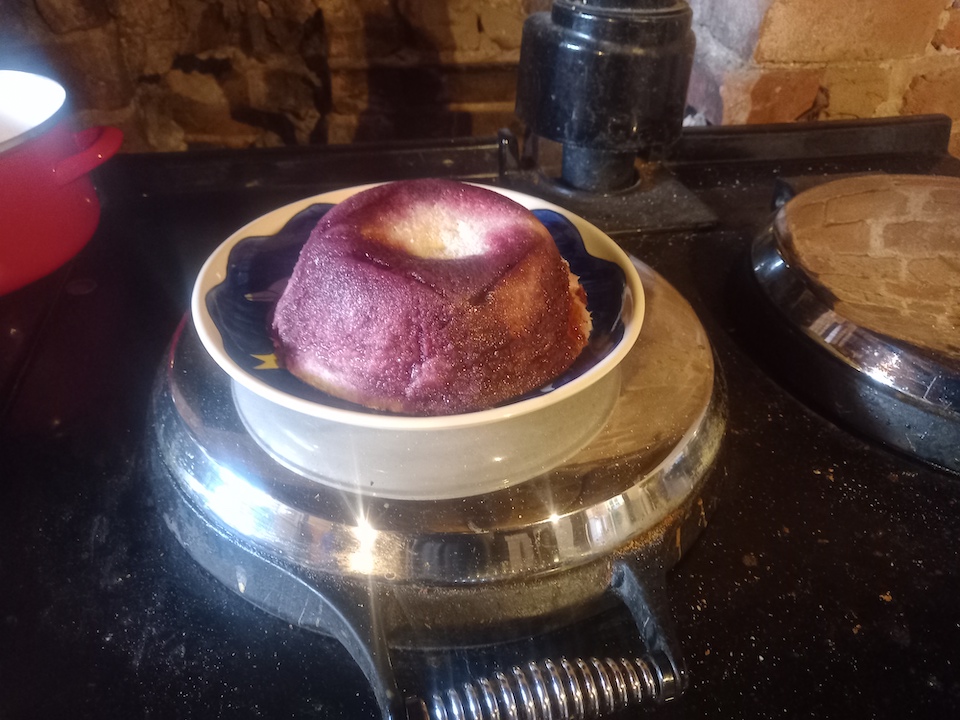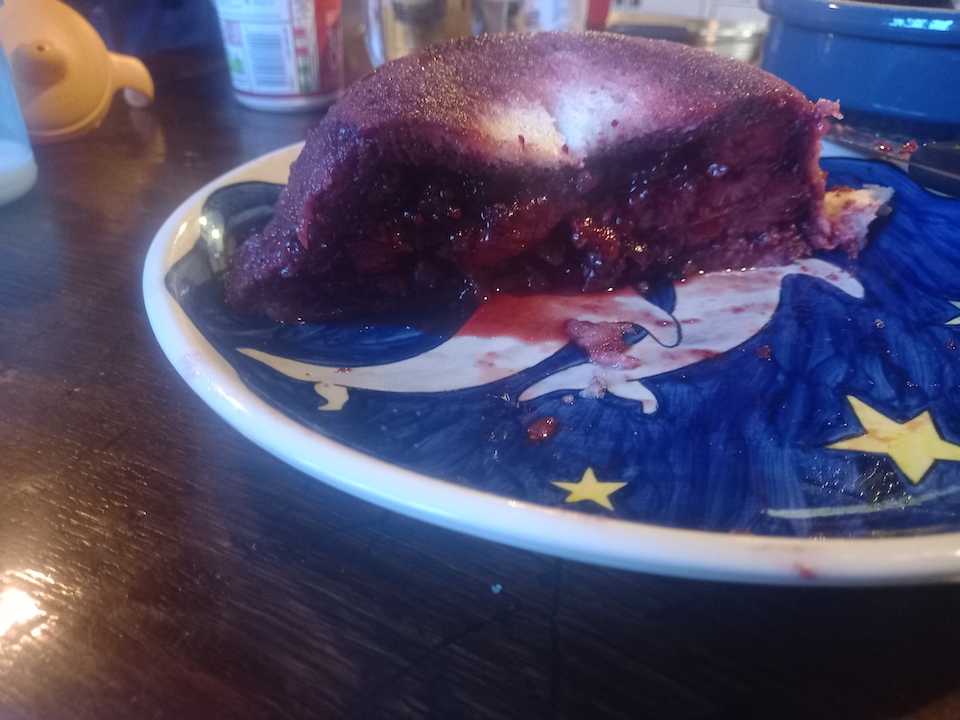 If you enjoyed reading this article from Tom Winnifrith, why not help us cover our running costs with a donation?