The River Dee which flows at the edge of my fields is meant to be a clean home to salmon and trout. Its banks should be home to a range of wildlife including Kingfishers, I saw one a few weeks ago, and a rare sort of dragonfly. My, now water-logged, fields are home to frogs, toads, snakes, aquatic birdlife and much more. This morning, as you can see below, there is a large compostable toilet stuck on the English side of the river, leaking shit.  The story of that loo and its shit is one which leaves me in despair at a broken Britain with a Police and local council ( Chester and Cheshire West) who are not underfunded but are just useless, protecting those who break the law and telling we honest taxpayers to go fuck ourselves.
Earlier this year a woman, Lisa Calderone Southwick, took a lease on a field on the English side of the river opposite the castle here in Holt, Wales. She set up a "wild camping" site, establishing compostable toilets and other facilities. To "clean" the meadow she had ancient trees in its middle felled. She had the river banks strimmed, again without any permission, so destroying a rare wildlife habitat.  Such actions, as a farmer on the river Lugg found out to his cost this year, can mean jail time. The Authorities were presented with video and photographic evidence of these crimes and did nothing.
The only riverside meadows and banks left as pure wildlife reserves in this part of the world are now my own.
The camping site field is part of the floodplain
Lisa had no planning permission to run a campsite and, indeed never applied for any permission, but Chester & Cheshire West did nothing to stop her. Lisa operates an at least part cash in hand business, with other fees paid direct to her personal bank account, not a company, on two sites so one might speculate about her relationship with the taxman. I verified her payment terms with a with a bogus booking enquiry.
In September she sublet the site to a music festival. The attendees played music audible at my farmhouse (400 yards away on the other side of the river) until 1.30 in the night on the day before the Festival. From 7.15 AM on the day itself, booming music started, a clear disturbance of the peace. Three times I called the Cheshire Police ( 7.30 AM, 2 PM, 5 PM) and three times I was told an officer would be going along. None appeared to go. Eventually at 10.45 PM the music stopped.

The field looked like Passchendaele the morning after as cars drove off back to their drab suburban existences with not a thought for the locals deprived of our sleep and rural calm or for the meadow once home to a thriving wildlife community but now destroyed.
Sure enough the floods came at the weekend. They always do. With the banks and fields chopped up with scythes or repeated car use there will be little to preserve the top soil and natural habitat.  They will take years to be restored. On Saturday, I saw one of the great big waste bins from the site floating down the river. On Saturday one of the huge great compostable toilets was washed down the river, seeping out shit, never cleansed from the site.

It is now jammed on the English side of the river, a clean river that has been polluted with shit. Chester and Cheshire West Council covers a really affluent area and cannot, with any justification, claim to be impoverished. It has daudled all summer in meeting after meeting failing to apply the law both on using land without a planning permit or in terms of destroying a wildlife habitat. Cheshire Police promised to act to assist residents and did nothing. And the Fuzz and the Council are dealing with a woman almost certainly avoiding tax, a woman who sticks two fingers up to the planning process and who clearly does not give two hoots about following the law.

And now a clean river is contaminated with shit, the bank is obstructed, and law abiding local residents must simply consider their mountainous council tax bills to pay for the Council and the fuzz. Our bills will go up next year but is there any hope that the council or Police will do anything to stop scallywags spreading shit and noise pollution and destroying rare wildlife habitats? It is perhaps a trivial case but I look at the loo and just sink into a greater sense of despair. For what return do I chip, as an honest taxpayer, into a tax take at a 70 year high? Why do I toil in my fields to preserve nature knowing that the scallywags will just pollute it? Why bother?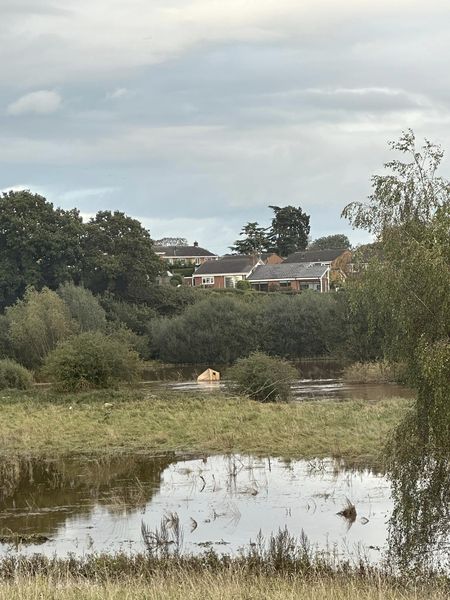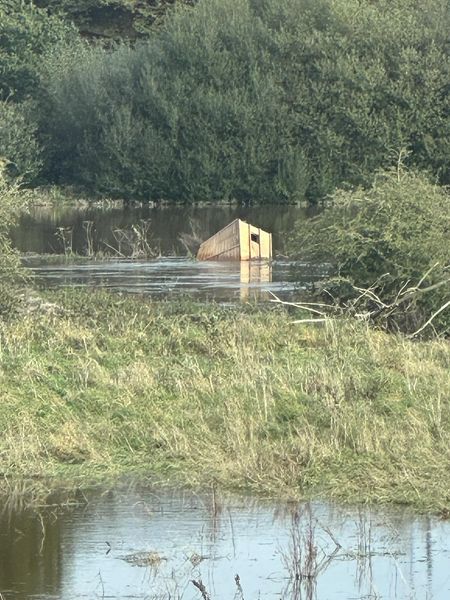 If you enjoyed reading this article from Tom Winnifrith, why not help us cover our running costs with a donation?