I sense that Heather Frost, the welfare scrounger who breeds like a rabbit and says that a new free £400,000 eco mansion may not be good enough for her has made one or two of us want to vent a bit. I am sure that you have not forgotten the story here.
As such while I was tempted to run a photo of Call Me Dave in his new Indian headgear instead I bring you a picture of what Ms Frost spends £200 a month of YOUR money on. No it is not a juror in the Chris Huhne trial (far too bright for that) it is her horse.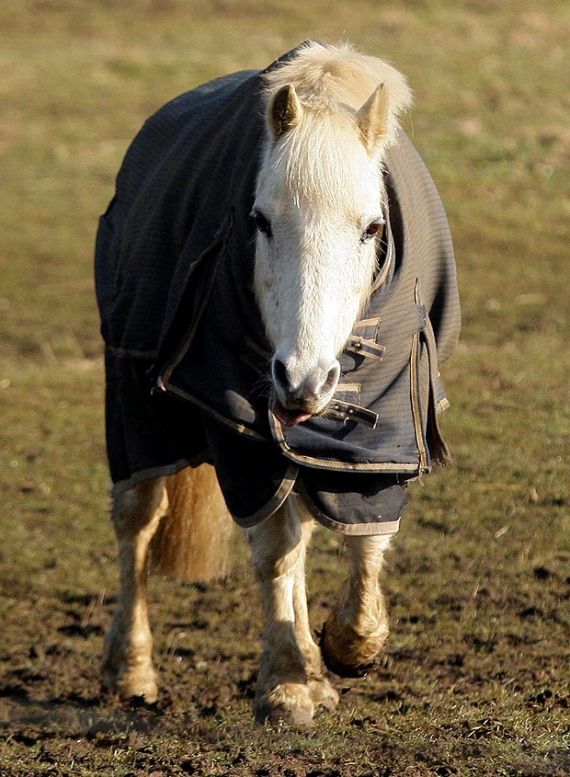 The prize for the wittiest caption posted in the comments section below is am Its Time to Leave T-shirt. You can, of course, buy your very own It's Time to Leave T-shirt here.
For what it is worth my entry is:
"It's not just Dobbin who is being taken for a ride every day of the week by Heather Frost"
Alternatively
" Local council caves in at once and agrees when Heather Frost says that her new home breaches the Human Rights Act as it has inadequate accommodation for her family pet."
Last week I asked you for a caption for this picture.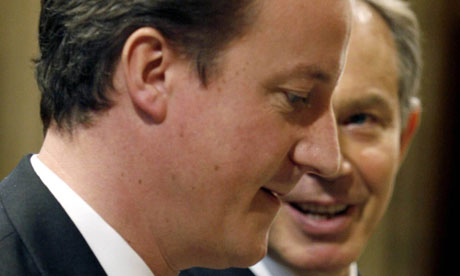 A poor crop of entries sees the Independent judge award the price of a Liar! Criminal! Chris Huhne T-shirt to this entry:
The man on the right (Blair): "When I was Prime Minister I ran up record deficits, got screwed by the EU, nailed the hard working middle classes, allowed the welfare state to mushroom, uncontrolled immigration and destroyed the armed forces."
The man of the left (Call Me Dave): Me too but I didn't need two terms to do it.
The winner is the Evil son of Sheep Street Shipston.
I am sure you can do better with the Heather Frost contest this week. Post away. Go-one vent your anger. Download.
If you enjoyed reading this article from Tom Winnifrith, why not help us cover our running costs with a donation?