Jon Pickles
2667 days ago
No prizes for last week's contest as the standard of entry too low. Jon Pickles where for art thou? To be honest my mind is a bit of a blank. As I describe in the Tomograph this week I am a bit frazzled as I work 28 hours a day ahead of a summer clearing trees and installing basic sanitation in the hovel in Greece that the Mrs has bought. And so my mind wanders to three months sitting in the hovel pondering how to get the eco-loo and humanure system up and running and watching the world go by at a Greek pace of life.
I shall naturally relay the full details of how a humanure system works to you all exclusively on this website. It will be gripping reading I assure you.
And so in that vein, I invite you to post suitable captions for the picture below in the comments section beneath this article. The deadline is next Friday night.
For what it is worth my mind is so frazzled that the best I can come up with is a rather predictable:

"Hey we are goats not sheep, the Quindell AGM is in the next field."

2695 days ago
Actor Hugh Grant is, as you may remember, keen to gag the press so that it cannot run stories about how he used to get blow jobs from hookers in Los Angeles. But in the UK it appears that we are now going to include prostitution in how we calculate our Gross Domestic Product. As such it is surely a valid question to ask how much Mr Grant has contributed to US economic growth over the years?

As such the "Divine" picture below is totally relevant and I invite you to suggest a suitable caption for it. Please post your captions in the comments section below.
For what it is worth my entry is:

2709 days ago
I cannot remember the last time we ran a caption contest but it is time to get back into the old routine, if only to keep Jon Pickles happy.  As such this week we feature the man formally known as Saint Gary of Barlow, a man who could do no wrong but now known as a bit of a Jimmy carr on the tax avoiding front.
Mr Barlow is an enthusiastic member of Call Me Dave's Conservative party in the mistaken belief that the spineless one was going to make the UK a low tax regime. I picture of the two men in happier times is your challenge.
Please post your entries in the comments section below by 9 AM Friday.
For what it is worth my entry is:

2966 days ago
By popular demand the voice of Wiltshire retro rock, Mr Ken Scott, will be playing another gig at The Real Man Pizza Company in Clerkenwell – on Wednesday 18th September from 7 PM. So if you fancy a pizza and a bit of rick from the Stones up to more recent material that I am too much of a fogey to be able to name, we'd love to see you.
Ken was the man who saved AIM listed ILX but stepped down as its CEO last year and is now involved in far too many projects for his own good. He always hates me for saying this but he was a stand out as a self-made CEO on AIM of Afro Caribbean origin. Someone with good taste in men once  said that Ken looked a bit like Sidney Poitier (apart from when he grew a daft white beard a few years ago which made him look 103). But he is a great singer and guitar player and that is why September 18th is a diary date to make now.
I shall be there, as will be Ken's former colleague, Mr Caption Contest himself Jon Pickles. I look forward to seeing you on the 18th in Clerkenwell at www.therealmanpizzacompany.com

3003 days ago
And so to this week's caption contest There are no prizes here and entries may not be approved if they threaten legal issues but anything in bad taste will be published at once. And so I ask you to submit in the comments section below by Friday at 9 AM your captions for this picture of a well known businessman and one of his former employees: Mr Rupert Murdoch and Ms Rebekka Brooks.
For what it is worth my entry is:

3010 days ago
To be honest I am a bit starved of ideas and the bird wants to head off for a romantic meal so the best that I can do on the caption front is to offer up a picture from earlier. Please post your wittiest captions in the comments section below.
For what it is worth my entry is:

3066 days ago
As we all know Call Me Dave is keen on appealing to core Conservatives voters. Hence welfare spending is up, the deficit is out of control, we have no vote on the EU, gay marriage is a core issue, etc. But at least we know one thing. The Conservatives are the party of law & order. In Call Me Dave's Britain we are tough on crime and tough on the causes of crime. Not trivial issues but the sorts of crime that really has us all worried.
As such I bring you a picture this week of one hardened villain caught red handed with the weapon of intent. If you are at this stage lost read more here.
Tough cheese there is no prize for the wittiest caption for the picture below just glory.


For what it's worth my entry is:

3152 days ago
There is only one story this week: when did Nick Clegg know that his leading party official not only looked like Jabba The Hut but, allegedly, shared his views on career advancement for women.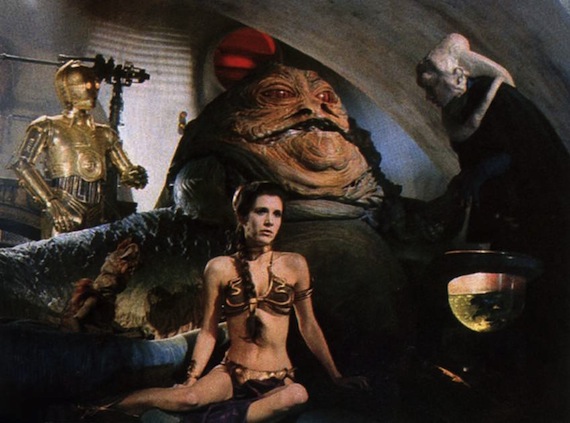 My caption for this one is: So Princess Leia how would you like to be a Lib Dem MP?
And so in honour of this episode and to win a Chris Huhne Liar! Criminal! T-shirt I ask you for captions to the picture below.
Remember that you can also buy the Chris Huhne special T-shirt as well as a "Justice 4 the Sefton 2" T-shirt, mug or hoodie exclusively at our online store.
For what it is worth my caption is
"Salesman: Sir, If you want to fit in the entire Parliamentary Lib Dem party after 2015 you will need to buy the 4 seat model"
Or alternatively:
"Chris wanted you to look after his car whilst he is off the road and says do not worry about speed cameras he knows a sure fire way to get around the system""
If you can do better post your entries in the comments section below.
Last week I asked you for captions for this picture of the Horse belonging to queen welfare scrounger Heather Frost .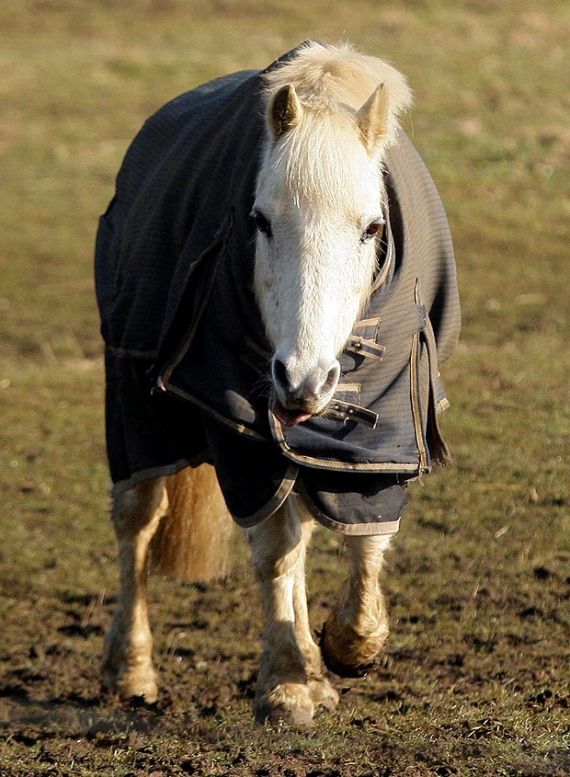 3172 days ago
It could have been Lasagne but that horse has bolted and so, talking of speeding we turn to Chris Huhne, liar and criminal and ex MP. As Mr Huhne awaits his £70,000 pay off (who said that crime does not pay?) and plays with his £600 iPad (claimed on expenses a few days ago) I ask you to provide a caption for this picture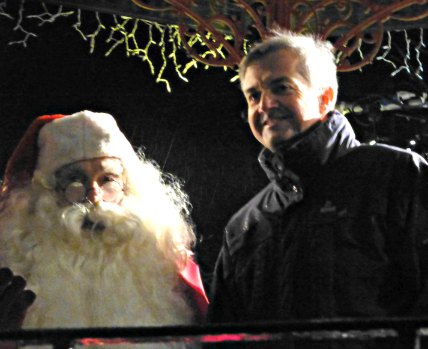 The winner will receive a Chris Huhne Liar! Criminal! t-shirt, which you can also order (along with the mug & hoodie) here.
For what it's worth my caption is: