Real Man Pizza
3165 days ago
The jihadists of the QPPSAG and other frauds and morons have waged war against me, this website and especially our cracking Clerkenwell restaurant for 2 years as we expose crime and dishonesty in the City. Today we accelerate the fight back against the free speech deniers as the restaurant gets a makeover.
We all support free speech don't we? But how far will you go in its defence? The staff at this restaurant know that defending free speech with words is easy but when you are in the firing line it can be rather harder.
During the past three years I have received more than 75 lawyers letters from a range of listed companies threatening me for what I have written on this website which I run with veteran Canadian journalist Darren Atwater demanding that I desist.  I have not withdrawn one allegation or article.

In the first month of 2015, three companies that I have attacked have gone bust or seen trading in their shares suspended. Over the past year I have ended the PLC careers of more than half a dozen individuals and there are more to come. Good riddance to the crony capitalists!
Only one company (Sefton, run by JimmyLiar Ellerton) has upped the ante from bullying to taking full legal action. Its chairman was fired in disgrace and it ended up paying us costs.

I have also received three death threats in the past year which you can see on the walls at the Free Speech & Liberty Pizza House ( as well as a selection of letters from bully boy lawyers including Schillings, Pinsent Masons and Memery Crystal) , we have received dog shit in the post and the staff at one City investment bank have publicly threatened to beat me up for what I wrote about the way they ripped off investors by floating fraudulent companies. I responded by going to film a video outside the bank's Christmas party which you can see here.

The most venomous reaction 

3169 days ago
Menus..ready, everything else...er not ready. I have done my part in preparing for the big day on Monday with a stack of copywriting. Well my job is almost done. On Sunday morning I shall be treading the streets of Clerkenwell sticking flyers through letterboxes ahead of the big day on Monday. I am getting very excited..I shall tell you more on Monday!

3169 days ago
The ShareProphets Seminars are back. And the next one is on Monday 2nd February from 6 PM at Real Man, 91-95 Clerkenwell Road in London. Heading the bill is Big Dave Lenigas on why Horse Hill is not a duster. I am also speaking, flagging up 10 stocks that are pumping ahead of a discounted placing. And there is more. 
The CEO of the company that is my third largest personal investment is presenting as are two other CEOs. And there is free pizza and booze. There are just five seats left

3170 days ago
When I parted company with t1ps the pathetic wretch put in charge  - Mr Richard "Gollum" Gill  -sent a letter to its then 3000+ subscribers blaming me for everything and saying "new management was turning it around". That was 30 months ago. At the same time I bought from Rivington – the owner of t1ps – the Real Man Restaurant in an open auction. It was losing £8,000 a month and was viewed as a basket case. 
Wind forward 30 months. T1ps has lost 95% of its readers and was last weekend shut down. So much for the turn around. 
Meanwhile Real Man

3193 days ago
Our staff have been slaving away all weekend and Real Man Pizza in Clerkenwell is thus ready to reopen its doors at 11.30 on Monday 5 January. As ever we are open from 11.30 AM until eleven every night.
If you feel a bit plump after Christmas and cannot face a pizza (heck have you not missed pizza after two weeks away?) we have a full range of salads and lower calorie pasta dishes on offer as well.
Maribel & the team look forward to seeing you again from Monday.

3218 days ago
I am back in Clerkenwell at Real Man Pizza if any Quindell morons or Daniel Stewart employees want to come and "deal with me". On the Bearcast today, Sefton Resources, dead cat bounces, Kenmare Resources, insider dealing, Mwana Africa and of course the fraud Quenron.

3224 days ago
When will these thick bastards realise that what happens to my business will not alter the fate of Quenron (QPP)? I keep accusing it of fraud and lying and although it blusters it will not actually sue me for libel because it is a fraud run by liars. And it will go bust. So as the Morons watch their life savings disappear here are a couple of things that they do.
A couple have written to Chapel Down because the maker of fine English Wines is sponsoring the ShareProphets Seminar on Monday 8th so there is free champers on offer as well as myself, Amanda van Dyke and 3 companies presenting. You can book a seat by emailing your name and address to [email protected]. The Morons have told Chapel Down that they do not like its involvement with ourselves and so will sell their Chapel Down shares unless it pulls out.

Hmm.

3228 days ago
It is the official start of Christmas at Real man Pizza in Clerkenwell. The normal menu is still running but as of today we have two Christmas menus which you can see here.
All the traditional fare is included as well as a few of our own house specials including the Real Man
Christmas Pudding Calzone (a folded up pizza). It may sound crazy but with brandy butter it tastes
awesome.
We tend to get rather busy in the run up to Christmas so if you plan a visit it might be worth booking your tables in advance on 020 7242 3246
Merry Christmas from Maribel, Tom, Darren, Aziz, Reda, Victoria et al

3259 days ago
It is another Hop-tu-naa tradition. You really do not want to know what is in Dumb cake or Soddag Valloo, to give it its Manx name. Oh, okay then.
Eggs, egg shells, flour, water, soot and salt. Yum Yum. In olden days just before going to bread on Hop-to-naa folks would divide up the cake, eat in silence (hence dumb), and walk backwards to bed. There young women would see in a dream their future husbands who would bring them a glass of water.

3300 days ago
Okay its time for the Bulletin Board Morons to apologise to me YET AGAIN – today's victory is Monitise (MONI), shares in which have crashed to 31p as Visa has said that it wants out. My 10p target price stands.
I told you to sell at 50p on 29th August 2014 with a 10p target HERE
I told you to sell at 70p on 20th February HERE
Bulletin Board Morons who abused me roundly on both occasions starting with Share Tipster (@2years2go) can line up to buy The Sheriff of AIM a pizza at Real Man from noon on 29th September as they apologise. I remind Share Tipster of his tweets of August

@TomWinnifrith text book tosh, cop out! First - understand business, management, market dynamics + new business models old bean!
@tomwinnifrithoh tom, important to understand the business, market and players not just numbers, dear oh dear 0/10 for you!
Today's grim news?  Visa 

3333 days ago
The attacks on me from shareholders in Quindell (QPP) continue. Yesterday say them produce & circulate a defamatory video alleging inter alia that I had an undeclared short position, that my restaurant was unprofitable, that I was very ugly, that all women hated me and that the Quindell Share price was zooming ahead. How very profound. Ugly is a matter of opinion, all the other points are demonstrably untrue.
The video talked about my past career failings. As those slip further and further into history I am not sure of their relevance but I do not hide them. Funds I managed had an okay 2010 and stormingly successful 2011 but a disastrous 2012 – and I was in charge of them until April 2012. Clearly my time at Rivington was not a great success in its later stages although I am not sure that I am entirely to blame. Whatever, I lost my job and my entire net worth and was left worth minus £250,000. I have learned a painful lesson.
But that was a while back.  Heck I may be ugly but I have a stunningly pretty younger wife so you think it bothers me? I know that I have no short position in Quindell. And the Real Man Pizza Company restaurant is profitable.

3391 days ago
Last week on both Shareprophets and here I asked you for captions to the picture below. The winner can join me for lunch at Real Man Pizza on me.
Among the best entries were:
"Is QPP flagging a dead horse?"  - Steve Brown

"The UKLA come up with a cracking idea for an eye catching cover to the next Quindell Annual Report" -   The Sheriff of AIM
"Employees of the latest Quindell acquisition get ready to start walking in front of cars as part of the new Telematics solution" – RT
But the winner comes from trashbat who can contact me by email to arrange a date with this entry

3396 days ago
I was sitting at Real Man Pizza at noon yesterday awaiting my guest, Dave Breith of Coms (COMS). At 12.30 I tried calling to see where he was. His PA called me to say he was off sick and apologising for his second last minute let down in 3 weeks – I do want to meet the guy. As we now know Breith was not sick. That was a lie born out of apparent monumental incompetence at his firm.
I am still happy to meet Breith but he now had hard questions to answer if the Sheriff of AIM is to be convinced. I told folks not to buy at 6.125p HERE 28 days ago. I said that at 4p I might have a nibble. The shares are now 4.8p but I withdraw that advice – until Breith can counter a number of red flags I would not buy at all. But before we get to the red flags let's deal with the lie.

3397 days ago
Heck there could only be one subject for this week's caption contest. Although the legacy of peace, love and stability that the war criminal Blair left in Iraq runs a close second.
As ever, post your caption for the picture below in the comments box below by Friday at 9 AM. The winner can join me at Real Man Pizza for lunch or dinner on me.  All you have to do is come up with a wittier entry than my own. Get posting.
For what it is worth my entry is:

3631 days ago
In case you had forgotten next week (the 31st) is Hop-tu-Naa. Not Halloween (All souls night) but Hop-tu-naa (the Celtic New Year). We will be celebrating at Real Man Pizza in Clerkenwell on both Wednesday and Thursday.
The turnips (what the Manx call a Swede) have been ordered and will be carved out for lanterns. And the Hop-tu-Naa Special Menu has been finalised:

A Manx crab and turnip ( swede) creamed soup

Followed by

Our Hop-tu-Naa pizza – Crab, Queenies and Olives with a strip of parmesan on a fresh spinach  base

Followed by

Either:

A special dark chocolate Hop-tu-Naa pizza (pictured)

or

Reda's Fames chocolate mousse cake

With all meals a small piece of Soddag Valloo ( you don't want to know) is on the house & Manx Spirit ( again you do not want to know) is only £2 a shot with your meal.

Two courses - £12, Three courses £15.

I cannot imagine any other restaurant in London will be celebrating Hop-tu-Naa next week so if you wish to make an early reservation please call us on 0207 242 3246



3653 days ago
I realized last week that I had ballsed up my diary and had arranged to have 2 lunches on Tuesday at the same time. I juggled and so arranged lunch one for 1 PM and lunch 2 for 3.30 PM. Still not feeling 100% I trekked up to London for a meeting with Enables IT and braced myself for lunch one having just enough time to check my emails. Bugger. Hell's Teeth.

3714 days ago
It was late in the evening at Real Man Pizza in Clerkenwell and another hectic day at our quirky Celtic Italian restaurant was drawing to a close when this couple wandered in. They ordered and then asked if they could sit outside. Sure – no problem. And then the bloke asked for an ashtray!
How very European. When the smoking ban came in we, like all bars and restaurants, got rid of our ashtrays. Keeping hold of them would in today's puritan climate be like stashing hard corn porn behind the counter. I may be a smoker but I have to accept that I am a filthy, disgusting human being guilty of the greatest crime on this planet.
And so when folks smoke outside Real Man they just drop the butts on the pavement. Camden Council pisses away thousands of quid a week sending round vans with posters saying that if you drop a butt on the street you can get fined £80 or whatever but that is what folks do. Because in Aitstrip One ashtrays are just another relic of the 20th century.

3723 days ago
Ken Scott is a remarkable fellow. Last year he parted company with ILX, the AIM listed company he saved and turned around. He probably would not appreciate me saying this but he was – I think – the only UK born Afro-Caribbean CEO on AIM at the time. He is a thoroughly nice guy and he is also a great singer and guitar player.
Ken sung at my 40th (impromptu) and plays gigs around Wiltshire where he lives. And occasionally he plays live in London. One such day looms. From 6.30 PM next Monday 29th July Ken will be performing everything from The Stones through Oasis through to a few modern songs (that I don't get) at Real Man Pizza Company in Clerkenwell.
Entrance is free and the music and pizza starts at 6.30. I shall be there manning the full bar.
You can check out Ken's work on his Facebook page

3857 days ago
My latest article on SME business tips from 24n.biz is now live..
You think that life is going well, revenues pick up, costs are static, your bank manager loves you and then a Black Swan not only offloads on you from a great height but then just launches a kamikaze full frontal attack. It is the unexpected.
About five years ago, the offices of the company I ran at that stage burned to the ground. That was an unexpected early morning wake up call. This week just ended, I suffered the total failure of my laptop so snagging my writing and then the shutdown of the Pizza Oven at Real Man Pizza, my Clerkenwell based quirky Celtic Italian restaurant – that put it out of action for three days. All in all it was not a great week for cashflow generation.

3867 days ago
It was hectic Friday evening at Real Man Pizza Company. I served up a couple of Linguine Manx dishes which I was really proud of and I left happy, but utterly shattered, after putting in 90 hours in five days. I just managed to catch the 11.30 from Paddington. Of course 30 of those 90 hours I was working for the taxman. That sort of work ethic and work rate just to pay the bills is something the political elite who run all three parties just do not understand and cannot comprehend.
I enjoy my work so do not take this as a grumble. And I am delighted that RMPC is doing well enough that we will hire another member of staff next week. That is another person to generate tax income for our elite to waste. I mean spend.
I know that some folks, notably those employed by a company that failed to make Real Man profitable, laugh at me for running and working in a restaurant but Real Man will, by April, have taken on a net four new employees and two contractors in the first four months of 2013. I regard creating jobs and so generating wealth for the UK and tax revenue for the Government as an honourable thing to do. To be lambasted by wage slaves for having the nerve to risk my capital to do that says more about them and also about the decline of Britain in terms of our attitude to entrepreneurs than it does about me.
Back to the train. I prepared to fall asleep but within five minutes I was roused by the sound of the woman in front of me vomiting copiously in her seat. So drunk was she that she could not make the toilet. She just vomited on herself, the seat in front and the floor and sat there grinning. What are you going to do about it said her grin? I moved again as did other, clearly tired, passengers and tried to sleep.
I awoke suddenly at Bath as a crowd of 40 students joined the train after a night out. That they want to have fun is great but, with no consideration for others, the last fifteen minutes of my journey was to the backdrop of singing, shouting, swearing and just noise. The student opposite slouched so that his legs dug into mine but, after ten pints of Fosters, he did not give a damn.
That I am subsidising the students does not bother me. As a student I was subsidized by others. What goes around comes around. But the utter lack of consideration and manners shown by all sorts of folks today leaves me feeling like Bankrupt Britain is not a land that I want to live in. The 11.30 from Paddington was Hogarth's Gin Alley.
Of course First Class, where our leaders travel at our expense, was quiet and pleasant. And the idea they they would be on the 11.30 is ludicrous. For the 140 days a year they do "work" the hours are civilised. They have no exposure to hard work or to the stench of vomit and the rudeness of so many of our fellow citizens. They do not create jobs or wealth, they just suck money away from those who do. As an elite as they become ever more cushioned from reality, I become ever more alienated from them.
At 2 PM I finally made it to bed. Today and tomorrow will be light days. Perhaps just five hours work. And on Monday at the crack of dawn the whole circus starts again. That the Westminster elite think that by "presenting policies better" they will "connect with voters" like me is laughable. They are on another planet and Marie Antoinette had more chance of "connecting" with the Parisian mob of 1789 than those in the Westminster bubble have of understanding how real life is for those they are meant to serve.

3916 days ago
Having coped with staff sickness by stepping into the breach as a super chef yet again yesterday at Real Man Pizza Company ( I turned out a totally awesome Pennette con Gamberetti e Manannan Vodka) it is off West for the weekend.
On Saturday I turn 45. And to celebrate, if that is the right word, being closer to 50 than 40 I plan to take the day off and go walking in West Wales. I might just pen a couple of pieces on the train tonight and load them up before I leave on Saturday but that is it. My first day without writing for months.
Normal service, including the Tomogrpah, returns on Sunday evening. You can of course register HERE to receive that missive.
Over and out.

3918 days ago
The Government is meant to be making spending cuts. Of course we all know that the wicked Tories are doing no such thing, spending is going up. But just for a minute let us humour Call Me Dave and pretend that MPs realise that Bankrupt Britain is going bust and that Government spending has to be cut back. So what news do we have today? MP's reckon that local councillors should get more money for their allowances. Hell's teeth. Labour MP Clive Betts things that compensation needs to be "appropriate." At a number of levels this is obscene.
Checking out the website of Real Man Pizza's local council ( Camden) I see that in the year to April 2011 ( the last available data) its local councillors cost local residents £807,473.47.

3921 days ago
A New Year and a New Offer for anyone who can show a student ID card at my Clerkenwell Restaurant, The Real Man Pizza Company. It is simple:
For £3 you can buy a pizza. But you can also pick up a glass of wine or a pint of beer (Curious Brew, or Curious IPA) also for just £3 each. The special student offer runs every Monday ( when the music play list is our selected punk classics), Tuesday and Saturday.
I cannot say fairer than that. Full details HERE

4116 days ago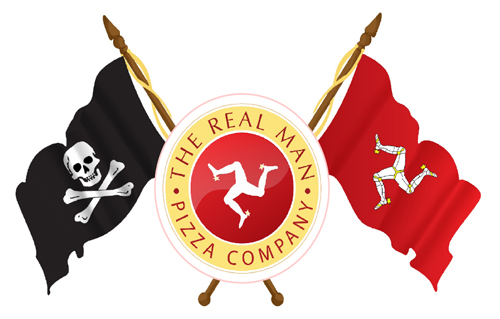 One of the joys of owning your own restaurant is that you can decide the music play list. So at Real Man Pizza the music played is pretty similar to that played at my 40th Birthday party – almost nothing from after 1997. Another joy is tweaking the menu. Chocolate pizza, banana and butterscotch pizza – my ideas. No doubt the British Nanny state will regard these dishes as war crimes as it tries to force its citizens to be thin. But my favourite dish has required some work with the staff here but eating it today they have got it 99% right.
It is my daughter's godmother Iska who introduced me to this winner. Tuna in a salsa Verde sauce with a side dish of Orzo with finely chopped basil and tomato. For those not in the know, Orzo is a rice shaped pasta which each shell post cooking about a third of an inch ( I am loathe to say one centimetre) long. The sauce is a green avocado based creation, spicy and slightly sour. To follow, Manx spirited treacle tart (a recipe all of my own making). Ahead of a month of hard dieting and intensive running, I feel I deserve a minor blowout. Anyhow, yum, yum.

4124 days ago
Judas, Judas go out the cries every time Paul Ince shows his face at Upton Park. Those photos in a Man United shirt ahead of his transfer in the dim and distant past have made him a hate figure at the club for whom he signed at 12 and where he enjoyed a heroic career. Ince was a lifelong West Ham supporter and other photos seem to have emerged showing him drinking from a West Ham mug years after he left the club. It seems as if, despite it all, he has a soft spot in his heart for the club and that "that photo" was a youthful error and the fault of his grubby agent. I can believe it – soccer agents are lowlife and most football players are borderline thick/naive.

4124 days ago
No, no ,no not one for the taxman and one for us! Just a day on two sets of books at the restaurant. First up is my library. The most valuable books are stored safely elsewhere but I still have well over a thousand books picked up over the years which are now being housed downstairs at the Real Man Pizza Company on Clerkenwell Road. If you have a spare afternoon and fancy a read over a coffee or just a book to digest as you digest a chocolate pizza – you now know where to go.

4135 days ago
Lucian Miers wins the Master Investor DVD for answering the competition correctly: North Devon 1979, Auberon Waugh and Rinka. I am not sure that Waugh was a terribly nice man but generally you do not stick the boot in just after someone dies. Rather famously, the loathsome Polly Toynbee did just that with a vile obit in 2001