Whenever I say to folks that I am off to Greece they always say "lucky you the weather will be so much nicer than in the UK". Au contraire. True, when I got to Athens airport at 4 AM (2 AM GMT) it was a balmy 9 degrees. I was so hot that i removed oone of my four layers of clothing. But as I headed North things started to change.

There was clearly snow on the mountains north of the bay of Corinth where poor Great Uncle David Cochrane fell to his death. And as we arrived at Arta I could see snow on the mountains above the plane.

When Uncle Chris called as I sat waiting at Ioannina for a change of bus, I had to explain to him about the Bridge at Arta. Poor form Mr Booker, it is famous and you call yourself a Hellenophile? Regular readers will know all about it and the emuring of the builder's daughter from this photo article here. I called the Mrs to remind her of the lunch we ate that sunny day by the bridge a few years ago when she was known as the Deluded Lefty not the Mrs.

At Ioannina there was snow on all the surrounding mountains as you can see in the photo below.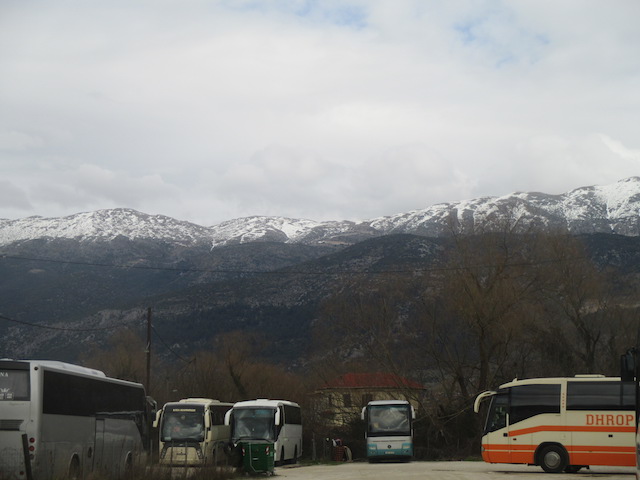 In Metsovo there is a bit of snow on the ground but not a lot as you can see.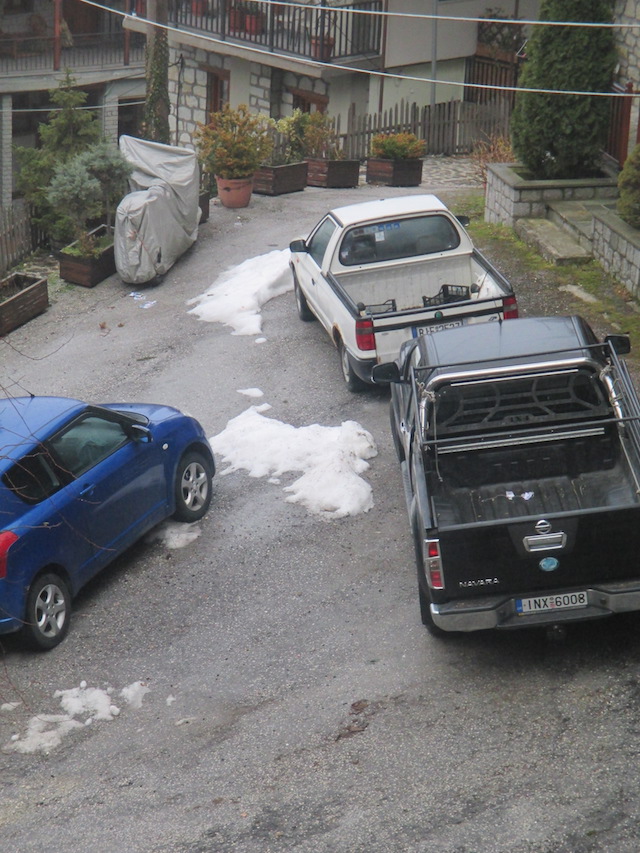 But on the other side of the valley in the village of Anelion (without sun) where I head tomorrow there is quite a bit of snow and the fog is closing in as I hope this final photo makes clear.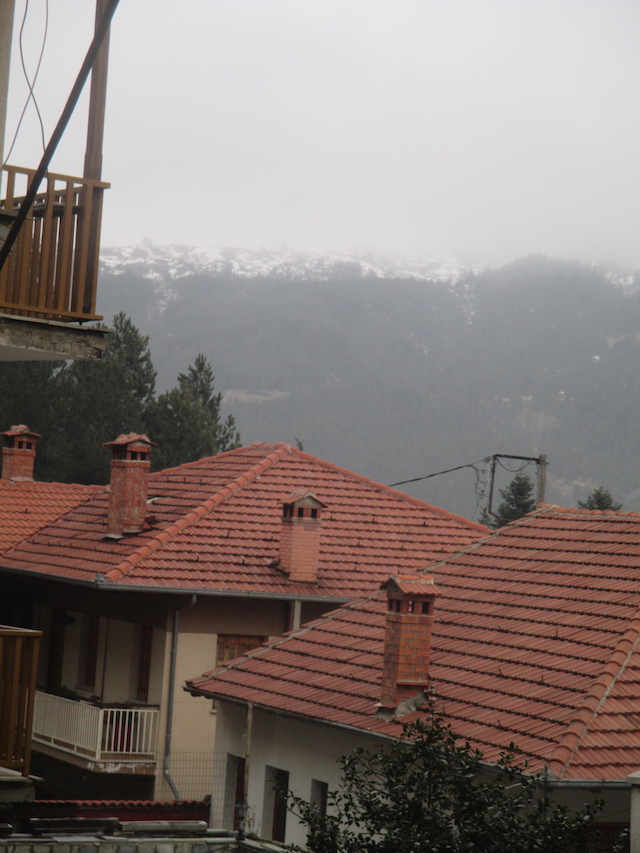 In my bearcast today HERE I recount how my father was in a bus near Metsovo and the snow was so deep that it covered the poles. Did it carry on? Of course it did. My father insisted in his best Greek, Vlach and German.
If you enjoyed reading this article from Tom Winnifrith, why not help us cover our running costs with a donation?