My father's oldest Greek friend Mike the Vlach was due back at three. This being Greece he was bound to be late and so his wife Alega insisted I hang on as the day dragged on. Heck I had travelled by bus for nine hours to get to Metsovo and then walked for an hour and a half to get to Anelion to see Mike, I was not leaving. I could not explain this but I sat there drinking coffee and enjoying a lunch of lamb, rice and a lump of feta, I was going nowhere.
Finally a taxi drew up and out stumbled Mike. He looked shocked for he had somehow got the impression that it was Tom Winnifrith my father who had arrived. Soon he realised it was micro Tom not Megalo Tom and warm embraces and kisses on both cheeks followed. We started to try to talk in German but it was soon clear that Mike's German learned as a 1970's Gastarbeiten was almost as bad as mine, learned in one year with Frau Freeman at Warwick School in 1981. And so I started to use google translate to search for German words. And then it hit me! Why not use the evil google just to translate straight to Greek?
Bingo. Mike asked a question in German and I was now serving up a written answer in Greek! With my steps included my father has 17 grandchildren, Mike was sad he has just two. My wife is younger than me ( by seven years). As a man who was 30 when he married Alega at 16, Mike approves of younger wives and made a sign like a sweet fruit. I am not sure my lefty Mrs would have approved of that. I told him of the sons of my sisters T and N, some kraut politician appeared on the TV and Mike agreed that Greece should follow our lead on Brexit. Mike has always been a right winger. Anelion was a Royalist not a Communist village in the civil war and so even when it was cripplingly poor it turned out solidly for New Democracy, the party of the right.
Mike spoke to my father, with pateras mu replying in Greek, Vlach and German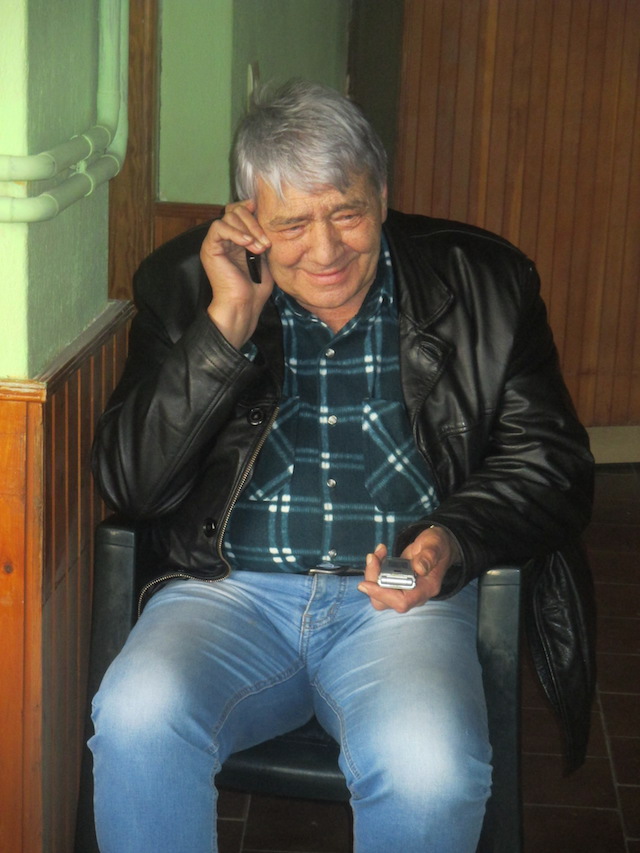 I mentioned Mike's sister who used to own a taverna at the heart of Anelion. And Alega took me to see her. And she too spoke to my father and there were more smiles and laughing.
Mike was keen that I stay for whiskey, food and that I sleep in Anelion. But I explained, thanks to evil Google, about the hovel and how I must leave early Saturday to travel the length of Greece to Kalamata. And so I left, by taxi, as it was by now very dark. I promised to come back with the Mrs and Joshua in the summer and then more hugs and kisses and all round happinness and I was off. Mission accomplished.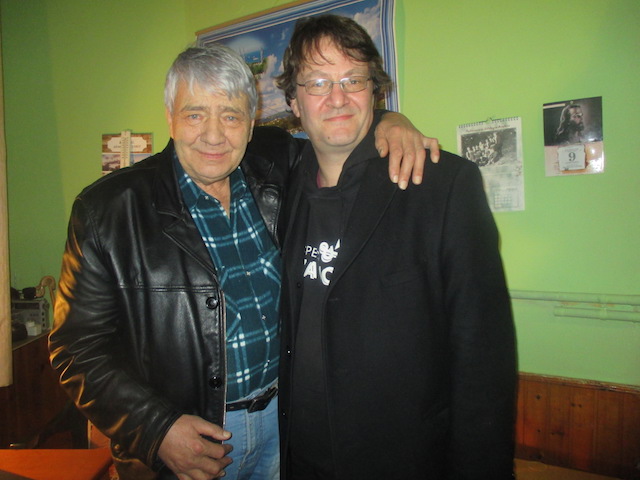 If you enjoyed reading this article from Tom Winnifrith, why not help us cover our running costs with a donation?