I published a piece earlier about how I had spotted a very old bridge underneath the old bridge where the bodies from the Kambos double murder of 2014 were dumped. Feeling a bit nervous I trekked down to the very old bridge today clutching a camera and a phone in case of emergency. God knows if it would have worked at the bottom of the gorge.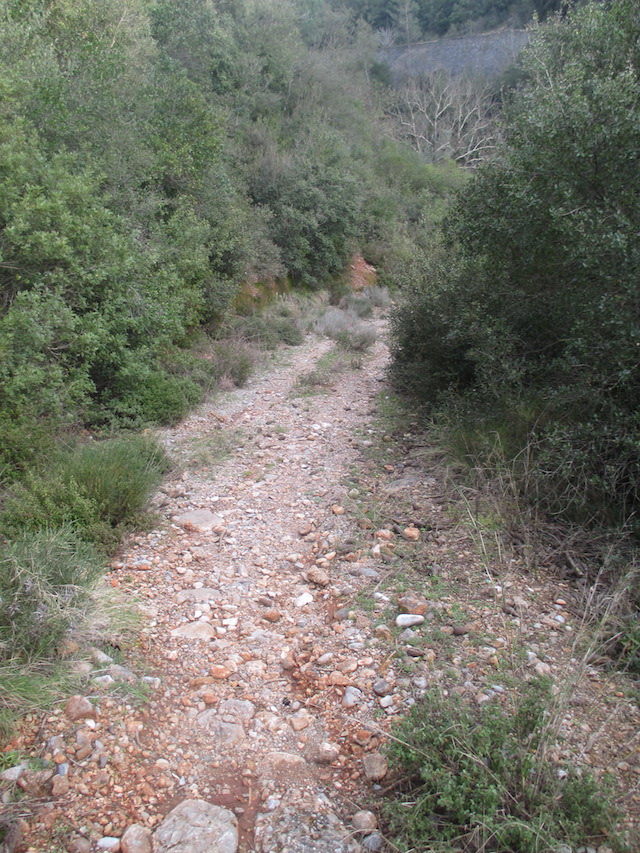 The path down to the dry river was not to steep but it was not the sort of path I would have walked along in summer. Undisturbed by humans it is exactly the sort of place snakes would seek out for a spot of sunbathing. But they are all asleep are they not? After about fifteen yards I heard a rustle in the bushes behind me. I did not see what it was but, though it is utterly improbable I almost convinced myself that one of the serpents had set his hibernation clock for the wrong time. I was just in that sort of paranoid mood.

Arriving at the river I looked up the gorge having horrible images of flash floods sweeping me away. There is no reason at all why this would happen but as I headed down I looked to see how I could escape if such a flood arrived.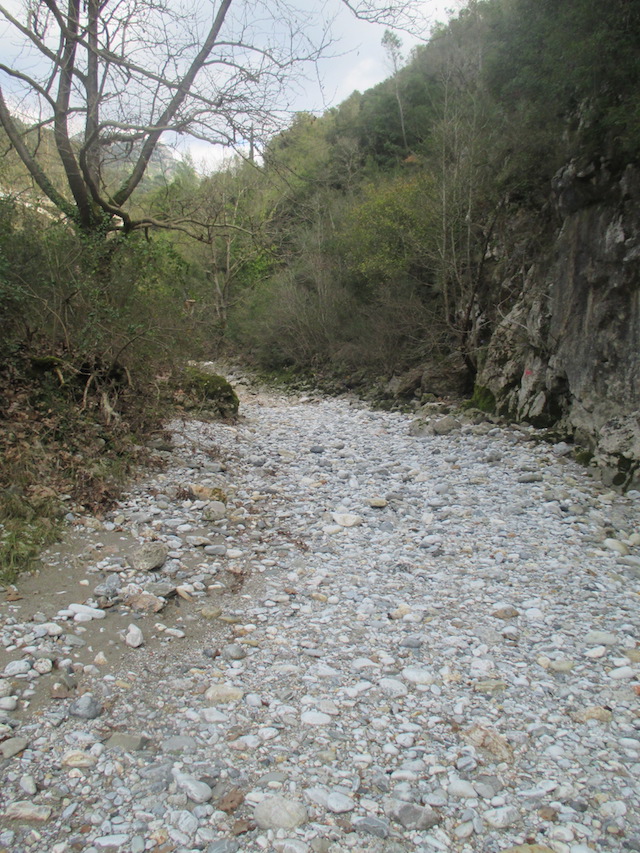 The boulders are large in places and it struck me that, as a boy, might have enjoyed climbing across them and leavering myself along. as an almost fifty year old man my best days of clambering along such rover beds are behind me.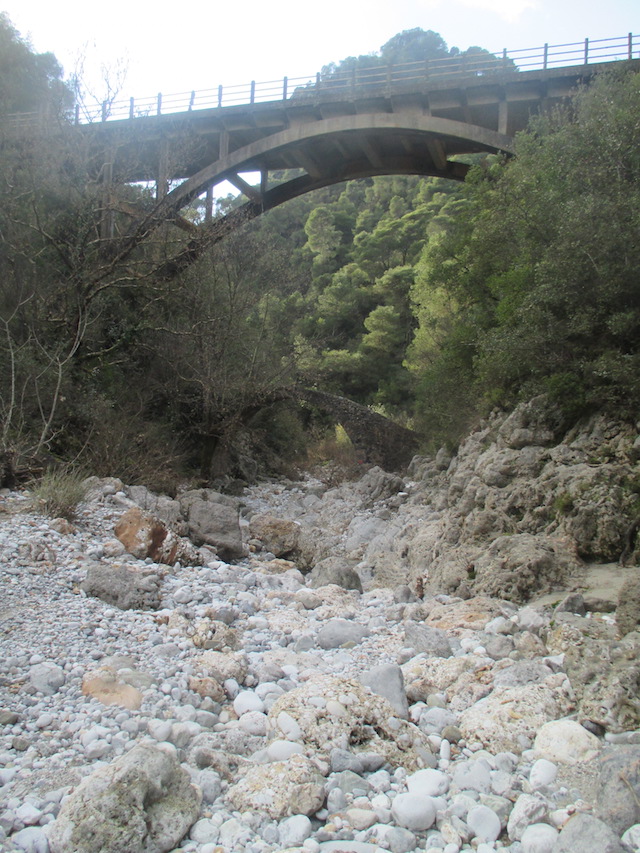 As I moved towards the bridge I thought of the two bodies hurled there in 2014. The men had already been shot but this was their temporary resting place. I thought also of Paddy Leigh Fermor finding a dead body on a dry river bed as he walked to Kambos. At the bottom of this valley it is darker than at the top and it seemed a gloomy sort of place where dead bodies really should be found. Looking upwards you realise how "far down" you are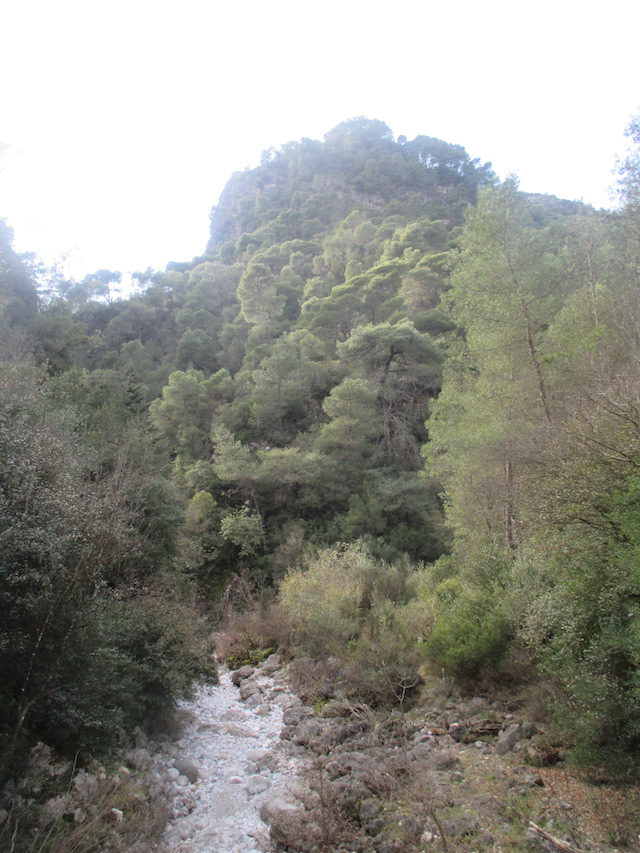 The bridge is in good enough nick. as you can see I clambered through blackberry bushes up the side of the valley allowing me to walk on the bridge. a few bushes are growing out of the top and it disappears on the other side into thick undergrowth. So I guess that I am unusual in walking across it in 2017.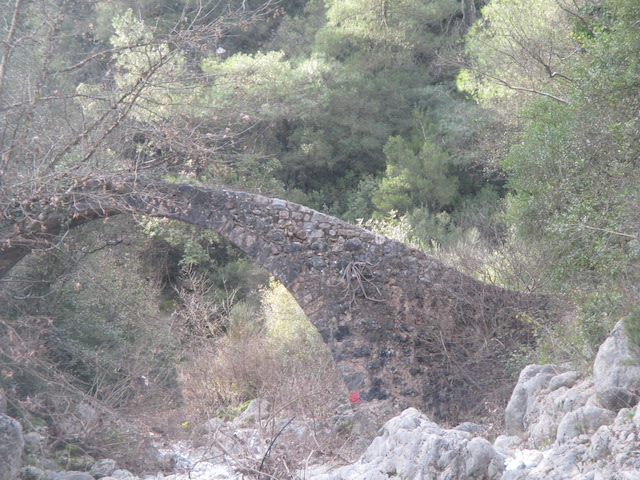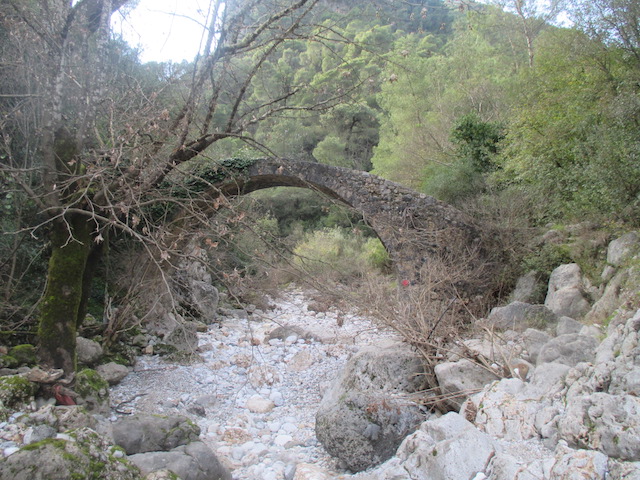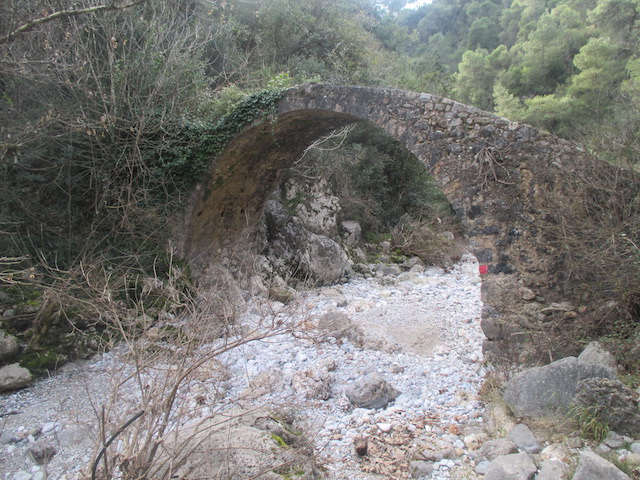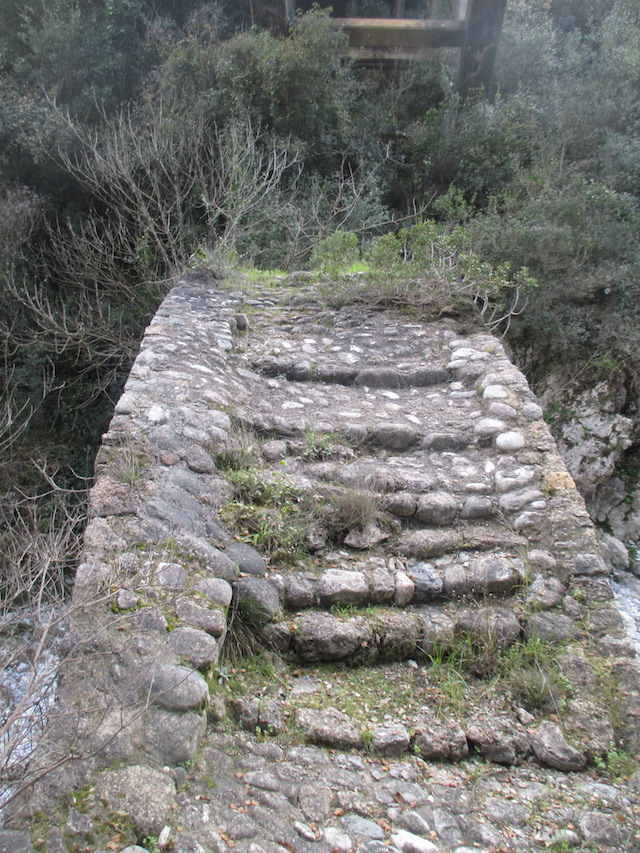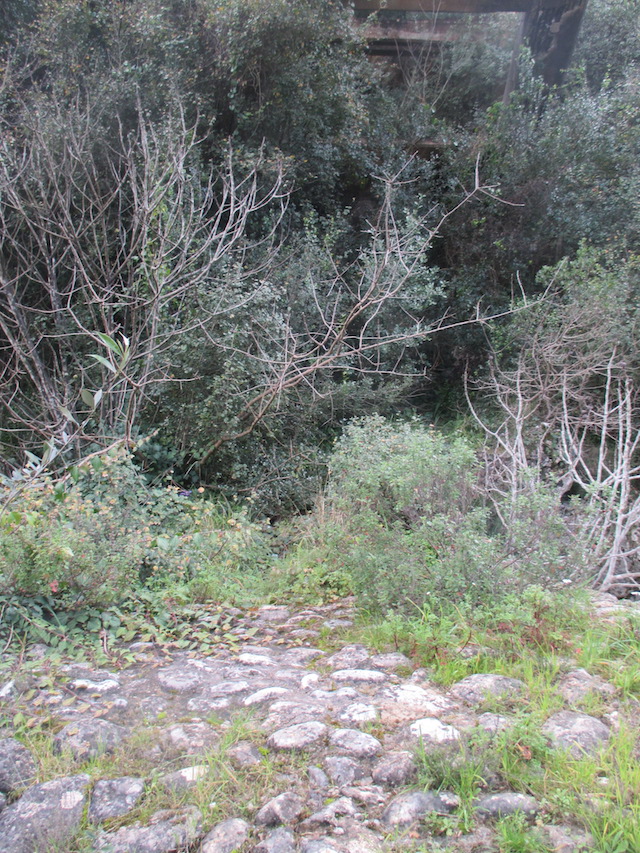 There was no visible datestone but I shall be asking around about it in Kambos. I realise that the events of 2014 might make this a difficult subject to broach but I am keen to find out when it was built and anything about its history. I shall keep you posted. But it is a link with an older Mani from a time before you could reach the village of Kambos by road and thus it is something I'd like to check out.
 As for skeletal remains, there was something. But this dead sheep was doing no savaging.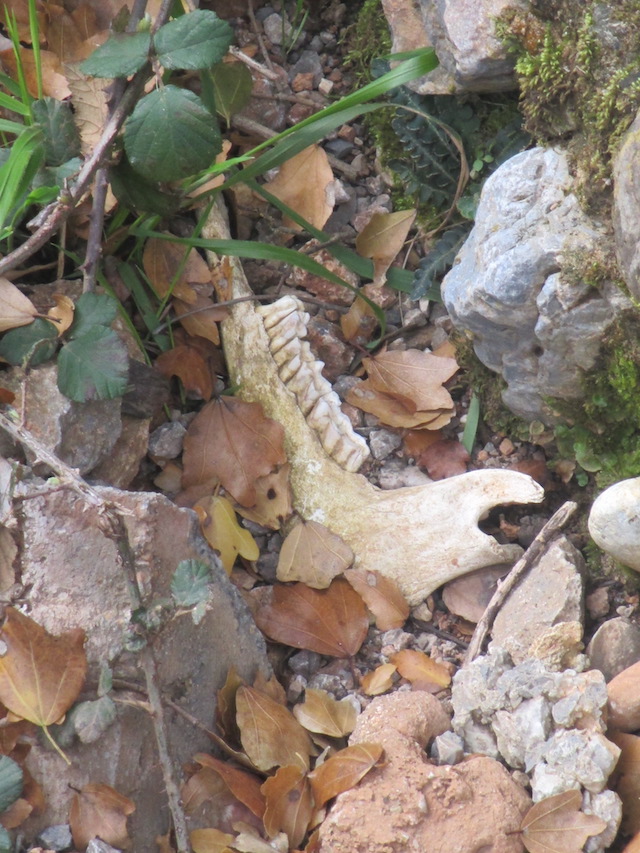 If you enjoyed reading this article from Tom Winnifrith, why not help us cover our running costs with a donation?