Having explained to the nice lady who runs my favourite restaurant here in Kalamata why I had to turn down a free ouzo she expressed great sympathy about the plight of a man with type 2 diabetes. And thus, having finished my grilled octopus and black eyed peas and mountain greens, I was presented with a bowl of soup.

Next to the bowl, which contained small bits of asparagus, was a slice of lemon. It was on the house and I was assured that it would cure diabetes. If I had a quid for every time I had been told that something would cure my condition I'd be retiring for good already. But I tried the soup and it was fantastic. Heck, I really like this "cure."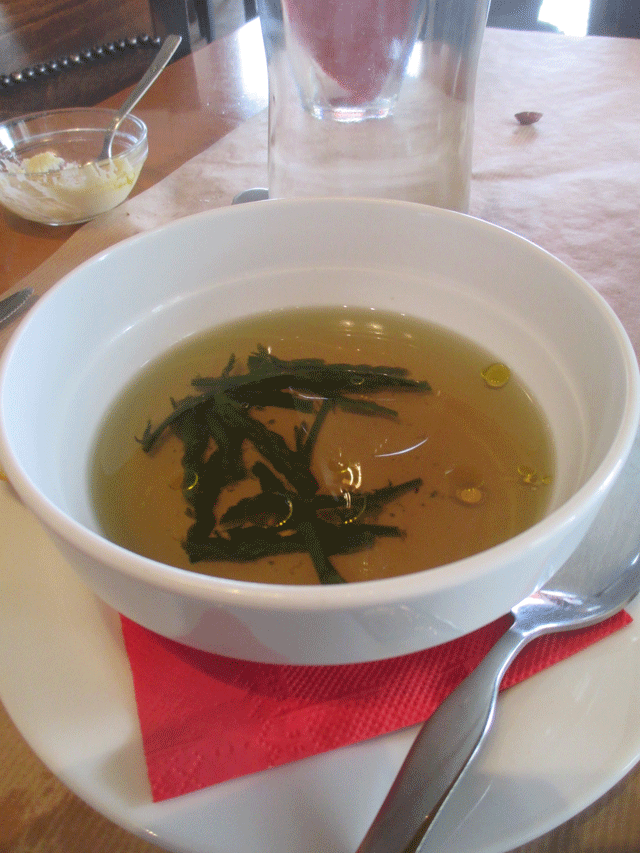 The lady returned. Oh no! She exclaimed it only works if you add the lemon. It changes the colour and will cure you. This is the sort of thing I'd expect to happen in Asterix the Gaul but she brought more soup to which I added the lenon juice. Suddenly my soup turned pink. I tried again, keen to be cured, but it now tasted absolutely awful. Under a bedy eye I managed to finish and was assured that the cure was underway.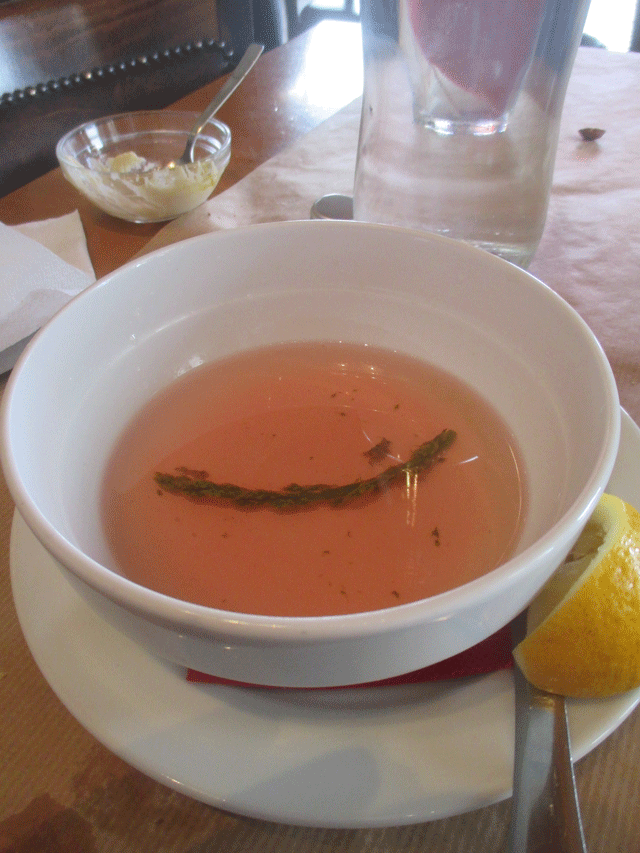 In Victorian times they believed that spa waters in places like Leamington or Harrogate must be good for you becuase the water tasted so nasty. That was, of course, hocus pocus. And I have grave doubts about this cure for diabetes. I have not asked for another portion.

My blood sugar goes all over the place. On the new scale it was 232 this morning which is alarmingly high for a reason I cannot fathom as I have been virtue incarnate. Yesterday, after doing a gym session for thirty minutes in my hotel I hit 120 ( six point something on the old scale). God knows what it is now after a breakfast of raw oats.

In my prime when I worked out or played rugby at London Irish five days a week, I could do an hour at 7.5 km an hour on a treadmill and still do some weights and then jog home. Yesterday I managed just over 2km in 20 minutes and felt wrecked. But I like this gym as a) there is no-one else in it to laugh at you and b) the lady on the front desk is not one of those fitness freaks who looks at you with a mixture of sympathy and derision but a total blubber mountain who could almost certainly do with testing her own blood sugars. Her kindly and welcoming smile will see me go again. It s not quite a hovel workout but there are no snakes to panic about.

Today... gym, a light hovel workout and - at last an olive inspection with Niccho the communist - and another stab at fishing. I have bought more hooks and a float and solen some bread from the Hotel breakfast buffet. a new day, new tactics as I try to break my 41 year duck when it comes to actually catching anything.
If you enjoyed reading this article from Tom Winnifrith, why not help us cover our running costs with a donation?