With the one room at the Greek Hovel that was used to store goods out of action for re-flooring my possessions - such as they are - are scattered around the plot. After a bit of a search my saw was located. It had been used to stir concrete and so, rather sheepishly, on of the builders did his best to clean it. It is usable. My small axe (about a foot long) which one uses for taking away sprouts of new growth at the base of an olive tree could not be found. I have just bought a new one from Vangelis in Kambos.
But with only a saw I started the task of pruning my 160 trees. Bloody hell. It was as bad as it was in my first year of pruning, some 48 months ago. The trees have sprouted new growth as if they were on steroids. Below you see the carnage from pruning just one tree.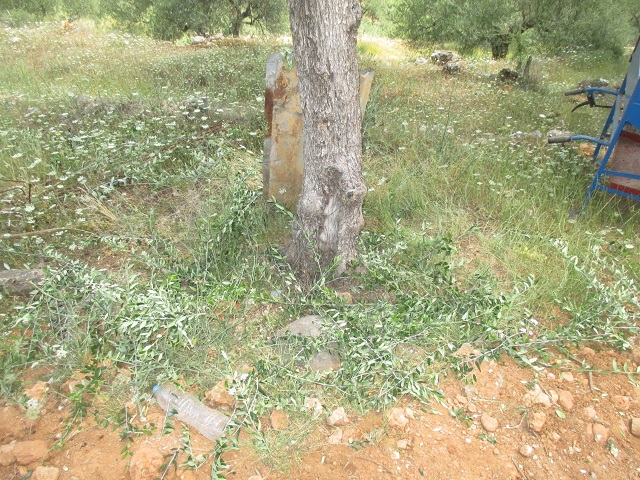 I am not sure what the impact of pruning is. By how much does it increase my yield? I suspect it is pretty marginal but I find it therapeutic if quite tough. Bend down for the new shoots at the base of the tree, stretch up to hack away shoots on the branches. After four years I reckon I know what I am doing although I am willing to stand corrected. I was taught by Foti and George, Albanians whose fitness is er.. a little bit greater than mine. I suspect they do not cut themselves with the saw on on jagged bark as I do buy my blood might act as an added fertilizer for the trees. I donated happily today.

With saw only my progress was limited. Tomorrow I return with axe and saw to put in some hard hours. It is all good training for my 30 mile sponsored walk in late July and it is a time to think and relax. What will the harvest be like this year? God only knows? Certainly the trees have a decent amount of small olives developing as you can see below. My sense is that it will not be great but it should, at least, be worthwhile.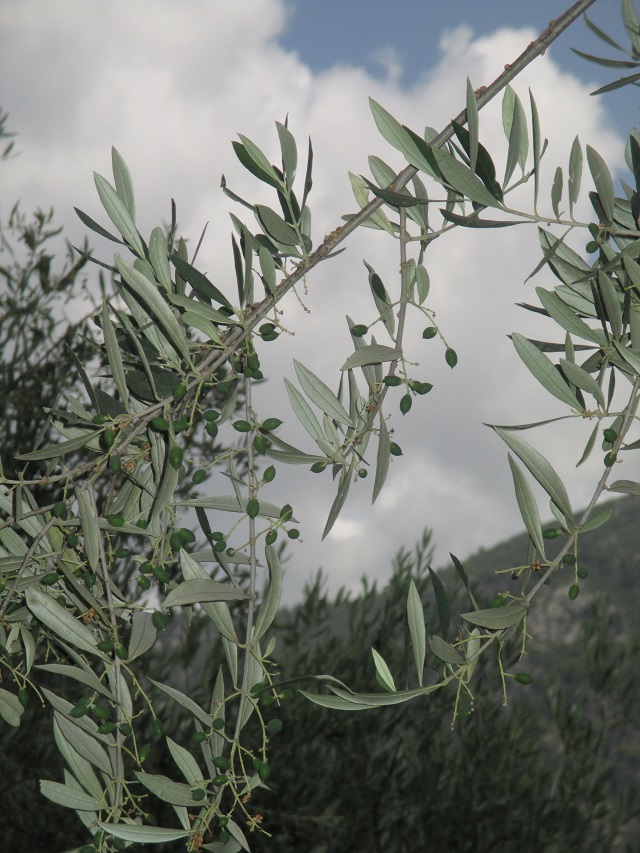 If you enjoyed reading this article from Tom Winnifrith, why not help us cover our running costs with a donation?