The headline really does reflect the photos so if you are squeamish do not look any further. This trio of pictorial horrors arrived this morning in an email from George the Architect. Chief builder Gregori the snake killer has been at work.
Most snakes of this type of adder, the most poisonous of the nine Greek species that are poisonous, are 20-30 centimetres long. This one was forty centimetres in length.  You may wonder what it is hanging out of its mouth…
That is the tail of a large rat which it had just killed and was digesting. The act of digestion slowed it up greatly so allowing Gregori – who came across this on the building site – to act. The snake killer needed no invitation.
That the serpent was hanging around in the vicinity of the Greek Hovel is a bit of a shock. I was rather hoping that all the noise made by Gregori and his crew of Albanians had persuaded the wildlife diversity to head elsewhere, preferably to land owned by other folks but at least to the further reaches of the hovel's fields.  I was mistaken. As I plan my next trip to the Mani in three weeks: Yikes!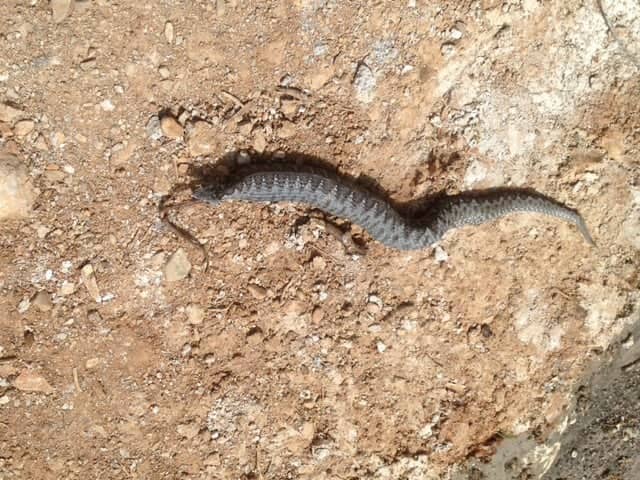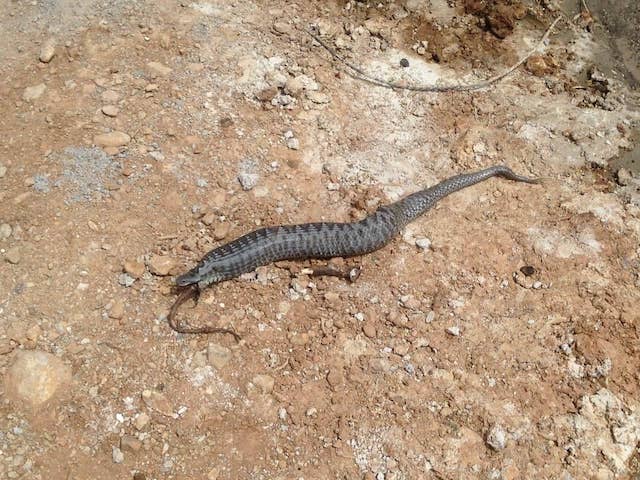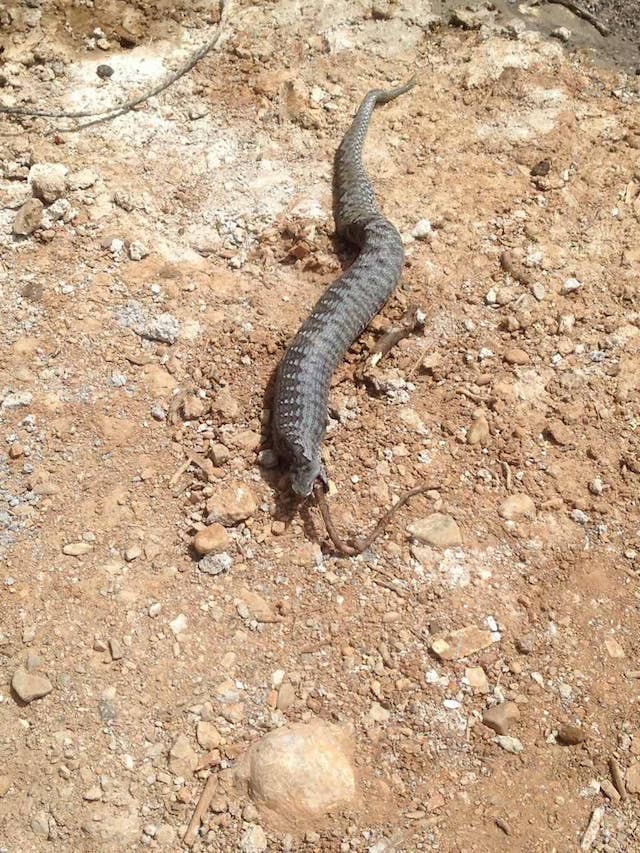 If you enjoyed reading this article from Tom Winnifrith, why not help us cover our running costs with a donation?