I cannot but help think that underneath it all Sadiq Khan is a pretty decent fellow. And all too often, as on knife crime in stab City, he is blamed unfairly for the manifest failings of others. But he does have a penchant for wasting other folks cash on pointless virtue signalling, such as the survey showing how racist cycling was, and when it comes to free speech he does apply a bit of a double standard. A case in point was the Trump blimp flown in London yesterday.
I regard the blimp as silly and offensive to a man who was democratically elected to lead the country which is our biggest export market and our most important ally - the US helped us in the Falklands War while our EU "allies" supplied armaments to the Argies. But it is okay to offend. The protesters wanted to make a, childish, point let them do so. Many of us were offended by it and frankly embarrassed that the hatred it stirred up meant that the US embassy had to warn Americans living in London to keep a low profile.
Asked why he did not ban the blimp, Mayor Khan quite rightly said that it was not up to him to decide what was offensive. Spot on Mr Mayor. Except that Mayor Khan has in the past banned certain billboards such as the one below because they were offensive. I think the one below offended women who were lardbuckets and resented the implication that their bodies might not look as good on the beach as the babe below. Which, of course, they don't.
Mayor Khan, you cannot have it both ways.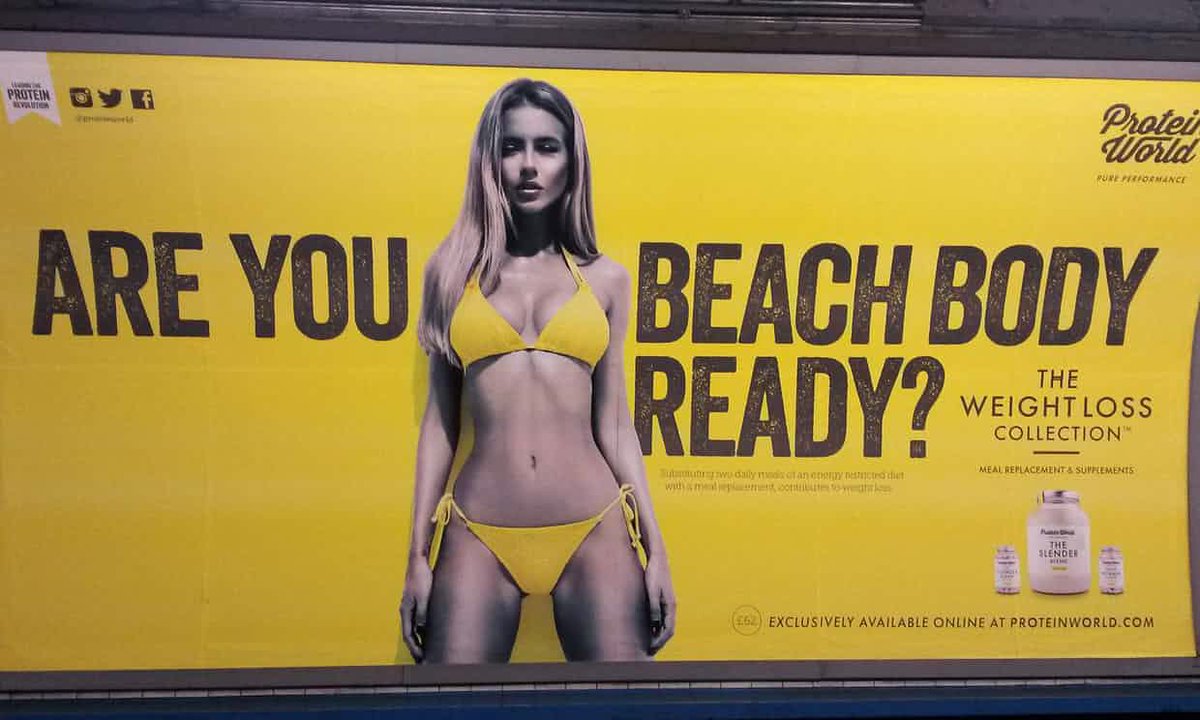 If you enjoyed reading this article from Tom Winnifrith, why not help us cover our running costs with a donation?