Last week started with the woke mob coming for the statues. Often they got the wrong guy, as in this case, but we live in a post fact era. Then they came for the comedians. I had thought that the book burnings would not get underway for a fortnight or so but, as ever, the inolerance of the Marxist Madrassas formerly known as British Universities continues to be world leading.
Well done to Royal Holloway for leading the charge. Perhaps you might let us all know when you plan to start the torchlit marches?
And as we re-enact the 1930s in an accelerated form, next up will be driving undesirables from their jobs. Firstly the mob puts pressure on an employer to sack someone who refuses to unequivocally support transgender rights, the Black Lives Matter movement or the EU and is thus, by definition, a transphobic, racist, xenophobe.  That usually sees the "bigot" fired on the spot. Farewell Nigel Farage. If the employer shows a modicam of fairness and refuses to terminate employment at once, the mob targets customers of the firm asking if they are transphobic, racist, xenophobes. Thus Tucker Carlson sees advertising dry up on his show and sooner or later he will be toast too.
I cannot say that I always agree with Mr Farage or Mr Carlson. Sometimes both make me rather angry but do I really want a world where the only opinions one is allowed to hear are those of Owen Jones, James O'Brien or dreary and, usually, ignorant lecturers in gender studies from fifth rate Madrassas invited onto the airwaves as "experts?" 
Tough… that day approaches here in Airstrip One.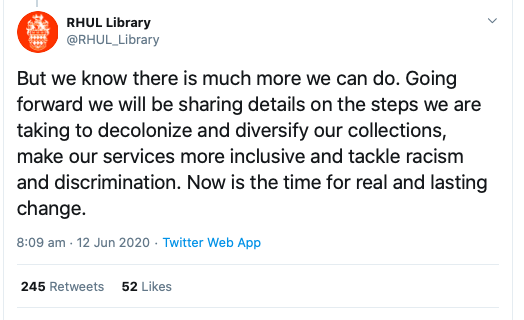 If you enjoyed reading this article from Tom Winnifrith, why not help us cover our running costs with a donation?