Whether godless liberals accept it or not, the reason they get a holiday this month is because the rest of us are celebrating the birth of Jesus. But in corrupt Michigan, the state Attorney General thinks it is fine to say Happy Holidays as that does not denigrate Christians but merely recognises "the diversity of the nation." However, if one looks at her Twitter feed in May during Eid…
For some reason she is not wishing happy holidays to the Moslem community but going full out with a blessed Eid card to tweet. Can anyone explain logically why a godless liberal who, one assumes, believes in no God at all takes such a markedly different approach to the two faiths?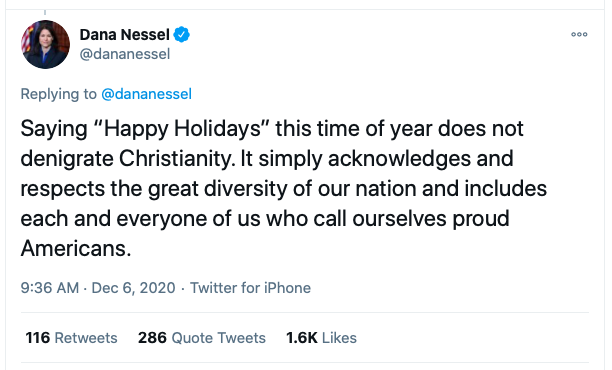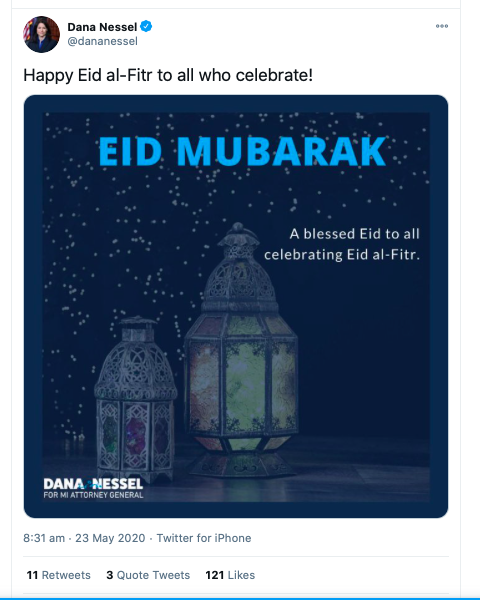 If you enjoyed reading this article from Tom Winnifrith, why not help us cover our running costs with a donation?