As you know, we have had a spot of flooding here at the Welsh Hovel. In fact so much that we are on page 33 of today's Mail. I stress that I do not read that frightful rag but my neighbour did and, so that you do not need to hold your nose, I bring you the dramatic picture below.
The shot is taken from a drone above the English village of Farndon, described, erroneously, by Sky News as being in North Wales. The trees in the middle of the water, or in fact closer to the Farndon side, are the riverbank, the rest is floods. And above them is the Welsh village of Holt. So where is the Hovel?
If you start at the church and walk towards the river through the graveyard, you are soon at a small copse. If you then turn right you can see my top meadow – even it is under a bit of water although most of it is dry. The new orchard is the more brightly coloured narrower green strip beyond it. All my other fields, which go down to the river and to the right hand edge of the photo, are underwater. But heading to the left of this photo and that lake on my lands leads up to a white building. That and the buildings either side are the barns. Behind them, and also underwater at this point, is the farmyard and then the hovel itself which you can see peaking above the barns.
Behind us, the floods stretch for miles. You can see a narrow raised causeway running across it. That is the main roads from Wrexham to the infidels in England and we must now travel along it to get to Farndon as our ancient bridge in the village remains closed as engineers check any structural damage it may have suffered. 
Today, despite flurries of snow, the waters have gone down and the farmyard and most of the formal lawn are water-free. The water at the Farndon measuring station is 8.832 metres which is still high enough to leave the fields underwater and only 53 centimetres below the 2000 high. But it is 80 centimetres below levels a couple of days ago and it is falling slowly.
On the village facebook page, someone has just posted a photo of two chaps cycling across the barricaded bridge suggesting how awful this is. I could not resist it. I just had to add in that they were not socially distancing and neither was wearing a mask and that North Wales Police must make it a priority to track them down and lock 'em up. I fear that some folks might not realise that I was joking.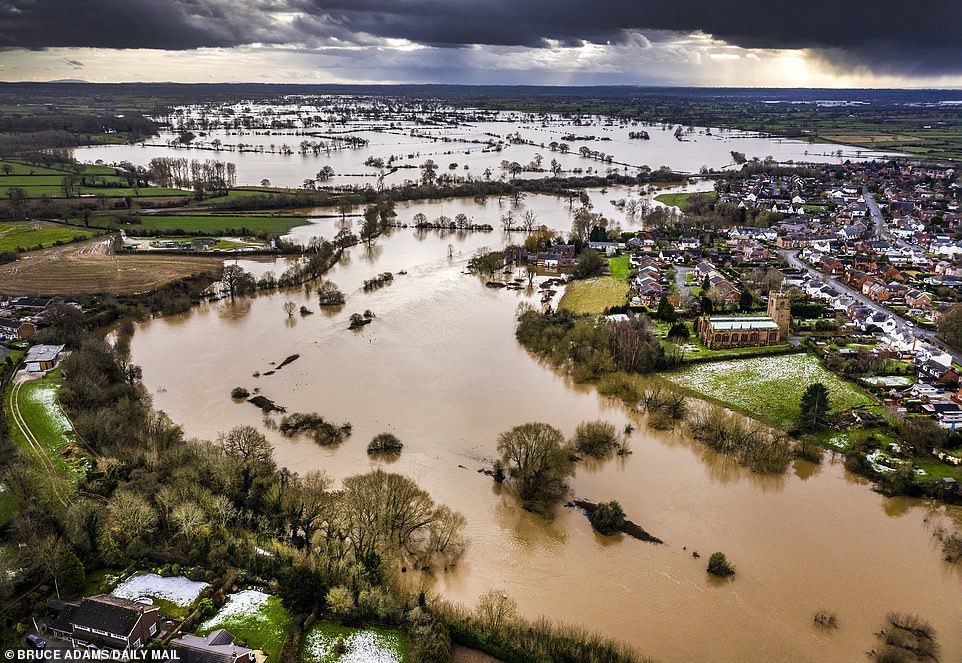 If you enjoyed reading this article from Tom Winnifrith, why not help us cover our running costs with a donation?