Joshua's dinosaur Easter Egg arrived c/o Amazon the Wednesday before Easter and within 48 hours of order. But the one for the Mrs arrived late in the afternoon of Easter Sunday. I opened the box when I returned home from Woodlarks training walk number 3, 16 miles of pain, and I was already in a foul mood thanks to the purple window when I discovered an egg that had more than half melted, as you can see below.  It was too late to find a replacement but the Mrs was surprisingly understanding as I had prepared three amazing suppers for what was also her Birthday weekend and some spectacular brunches. So notwithstanding one stand up row with a mad lefty pal of hers who was staying for the weekend, I was in the good books of the boss and she empathised on the egg. But it got worse from there as far as Amazon is concerned.
I filled in the form for a refund and was told to print out a label and that the egg would be collected the next business day (Tuesday) and I would get a refund 5-7 days after. I was a Good German and left the egg with label in the porch where Amazon delivers everything in a socially distanced manner. I returned from my father's house late on Wednesday and the fucking egg was still there. By Thursday night it was still not collected and, tracking collection on Amazon, I saw that it was due to have happened 48 hours previously. It just had not. 
Tweeting Amazon to point out its manifest failings, I was sent a link where I talked to a robot which concluded that my parcel would be collected the next business day and I'd get a refund 5-7 days later. It asked if I was happy with that response or would I prefer to speak to a human being. Oddly enough, as I spat out a few more nails, it was the latter. A few minutes later, I was chatting to a pleasant Indian bird and she tells me that my refund will arrive in 5-7 days and that Amazon will not bother collecting the melted egg.  So fingers crossed I get my money back.
But overall, how would I rate Amazon for delivering an Easter Egg very late on Easter day (i.e too late), one that was not fit for consumption and for failing to organise a refund as it should have done? Assuming I get my cashback late next week, I will have lent Amazon £15.99 interest-free for 11 days. Amazon has a vast cash pile. I do not. Why should its crap service mean that I get to add to its working capital in this way? It is all terribly unsatisfactory.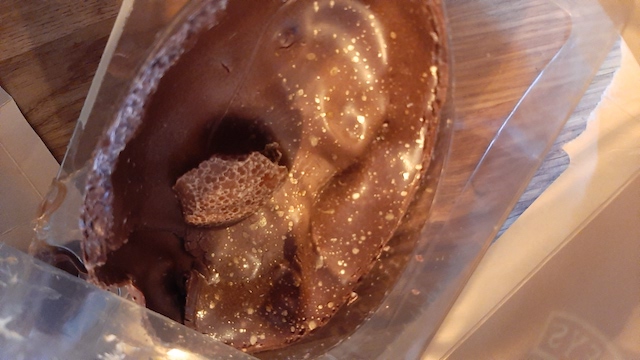 If you enjoyed reading this article from Tom Winnifrith, why not help us cover our running costs with a donation?