As you can see below, there is another chance for teenage mutant curtain twitcher Abi Lancellotte to get into a frightful tizzy as we burn off more brushwood from the top of man-made scrap mounds here at the Welsh Hovel. What you can also see is just how much awful junk we have removed from those man-made mounds at the edge of the field which we are now clearing. The earth goes onto the flood defence which will end with a Ha ha and another skip has arrived to remove another three tonnes of scrap metal which we have found buried here, including old farm machinery, stacks of barbed wire and other horrors. We have also taken out hundreds of sandstone blocks which will now be going into the Ha Ha wall making it a thing of real beauty. "FECKING Incomers….
Digging up things of beauty we'd buried and showing them off, removing legally and safely and at great cost tonnes of scrap iron, glass, asbestos and plastic we had buried and those vats of bitumen and tyres we had discarded. Fecking incomers. They just do not understand what it is to be Welsh. Feckers."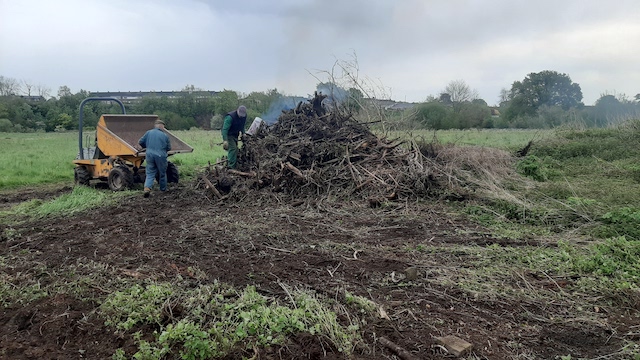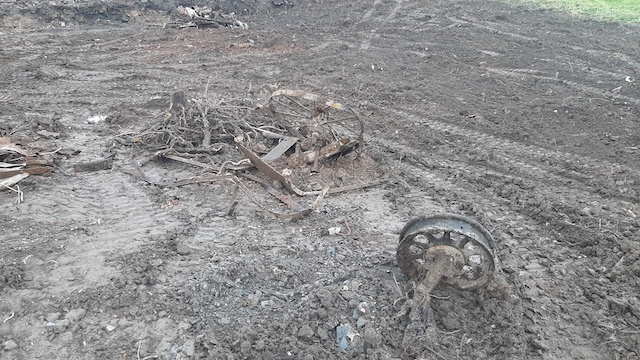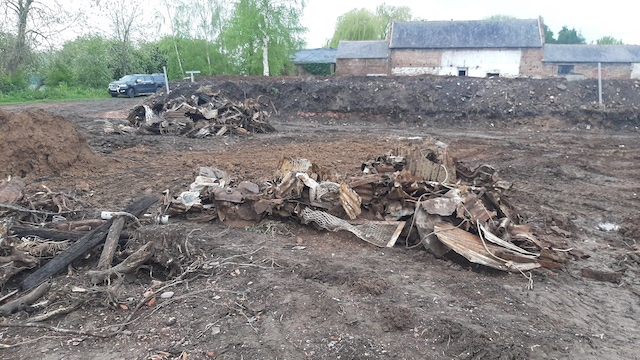 If you enjoyed reading this article from Tom Winnifrith, why not help us cover our running costs with a donation?