It was in the small town of Zitsa that Lord Byron sheltered from a thunderstorm when riding with his friend Cam Hobhouse in 1809. Poems from that episode duly followed. My Aunt L, to whom I chatted today from Delphi on Cochrane matters, married a Hobhouse but it was not that 1809 sheltering or Byron that took myself and Joshua to Zitsa yesterday. 
Leaving Metsovo, I made the schoolboy error of taking the old road, twisting via hairpin bend after hairpin bend down to Ioannina rather than the new road slicing cleanly through the mountains via tunnel after tunnel.  Joshua said, after a while, that it made his tummy turn which was a reminder of my sister T being sick every time we travelled along that old road on a rickety old bus with no air conditioning. Stale sweat, sick, what a heady cocktail of smells.  Somehow we managed to make our way back onto the new road before Joshua felt too bad and easily navigated our way towards Zitsa. 
At this point I confess to murder. That of a snake. I saw it in the road ahead as we headed off the main highway on the country road towards Zitsa. I did not swerve to hit it, as would a Greek. I did not swerve to avoid it as would some Guardian-reading eco-loon. I just hit it, crunching the wheel across its middle. I could not have avoided it if I had been minded, not that I was minded. On balance, I might just have avoided it but only with a hard swerve. I did not try so I must have had snake murder on my mind.
And then to Zitsa where in 2012 I had walked the 20 miles from Ioannina to taste its unique sparkling red wine and to follow Byron. I was, at that point, at my all-time low. Unemployed, being smeared by folks who had seized the company I set up in my bedroom, owning material minus money and with all sorts of other problems. And there I had met Kostas and Anna the best baker in the world and his ex-barrister wife. They were folks who offered generosity and part of a great Metsovo trout to a total stranger who probably smelled very bad. So I brought Joshua back, hoping they were still there, to say thank you. 
As it happened, Anna was asleep, Kostas remembered 2012 with a prompt. Maybe I smelled different. I hope so. So Joshua and I headed off to walk for an hour until his wife was awake. We walked up Byron Street as you can see below and at the top there is the view Byron would have seen as he headed still higher to the monastery. We stopped at this point for it is a steep climb. As we do steep climbs in Greece I tell Joshua that one day his old father will be unable to make it so we must do them now before I am too old and he soldiers on with the promise of an ice cream at the end.
We had lunch with Kostas. He now has two small young children and his wife was so tired, the sort of tiredness only a parent knows, that we saw her only briefly.  Homemade feta from sheep's cheese, dolma containing dill and another herb which are the best I have ever tasted, salad and – of course – bread. It goes without saying that his homegrown food and cooking shame my own and I said that when I have goats I shall come back to learn from the master about feta making but his bread also shames mine. We talked of parenting and of life in his village since the crisis. We talked of lockdown and Kostas said he cannot bear to see the world news anymore; he just tries to live a better life with what is within his control.
But I came away unhappy. I wanted just to express my gratitude for showing me that there was a better way to live and also that there is such good in the world. Anna and Kostas have built a small lodge outside of town and continue to take in guest after guest from around the world. Their generosity of spirit and of just being good folks is utterly amazing. At some point that afternoon, I took a call from Lucian Miers about an AIM company that is at best a monstrous promote and at worst a fraud. Sure we are on the side of right in trying to bring it down but it all seems such a seedy and dirty world. How better to be expanding your gardens and baking bread for the community and for strangers.
I wanted to say thank you and that I had rebuilt my life from that low point nine years ago and that our meeting had given me hope when I didn't have much hope. I don't think becoming solvent by exposing fraud, by building a couple of businesses from nothing to a point at which they could support staff and be sold, is a bad thing. Nor is it sinful to use that cash to rebuild old houses or hovels for your family to enjoy and to give them financial security whether in Wales or Greece, places that would otherwise have just rotted or – in the case of Greece – collapsed. But I feel horrified by the thought that I might have appeared a total materialist or, worse still, boastful. As I listened to Lucian, I wondered if what I do in fighting white-collar crime is actually rather pointless. It is not as if I can point to a row of rogues in jail or even stripped of their ill-gotten gains.
Kostas, who you can see below with one of his daughters and my son, gave Joshua a bag of cookies which we both ate as we continued on what was a very long rest of journey. It goes without saying that they were amazing. What else would you expect from the greatest baker on earth but also a man, who like Nick from Woodlarks, just makes you feel embarrassed by their obvious virtue and utter humility?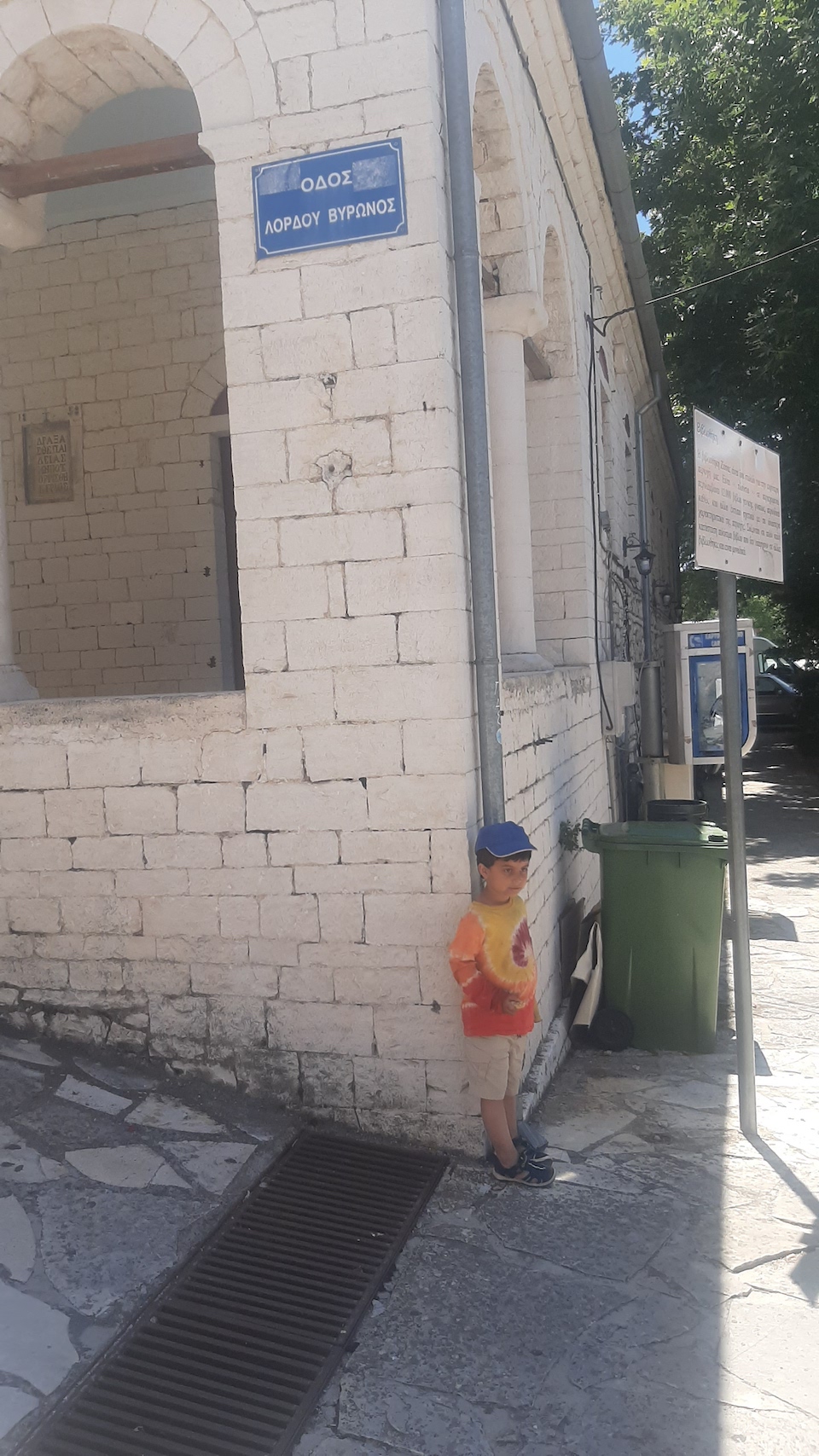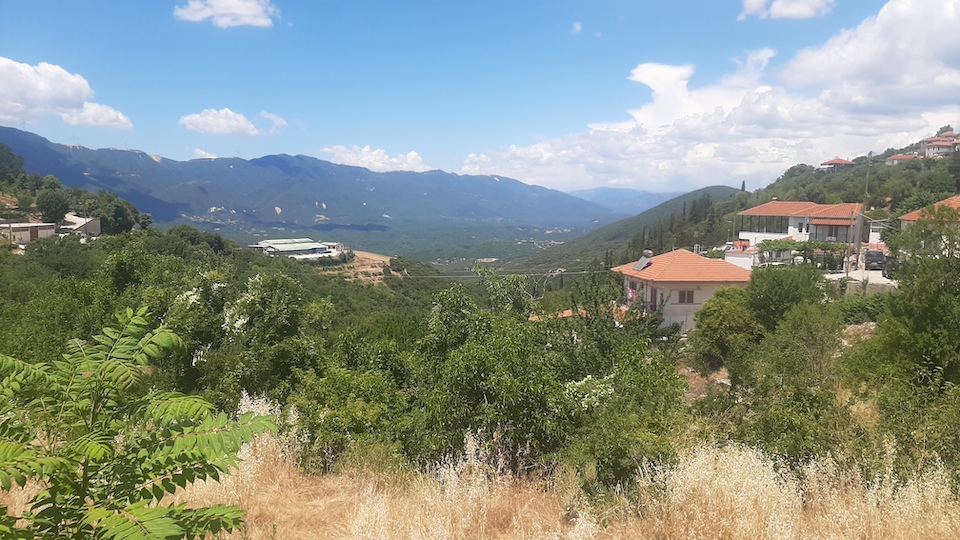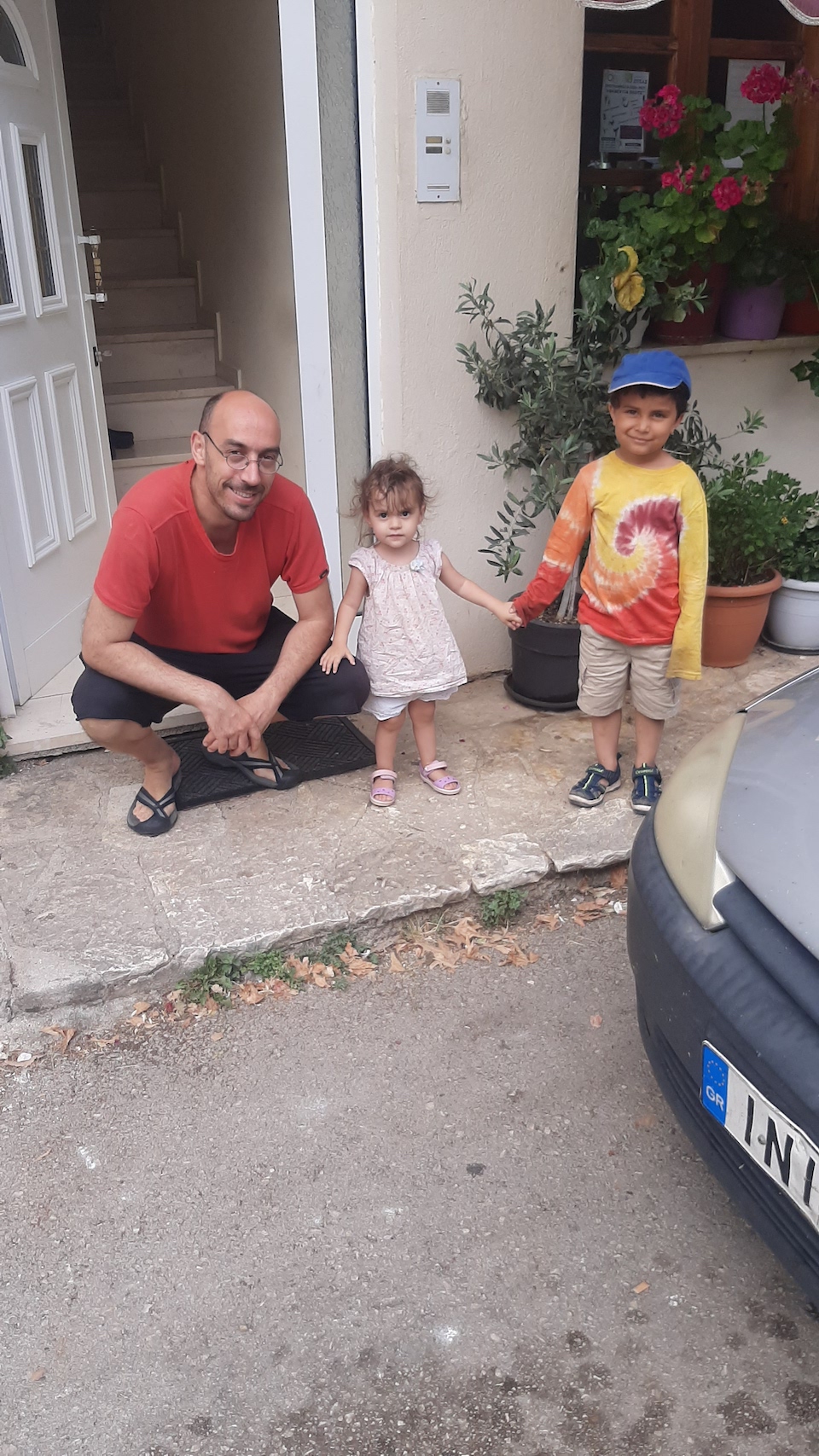 If you enjoyed reading this article from Tom Winnifrith, why not help us cover our running costs with a donation?