I refer not to the photo but to another matter. The photo is included because it is amazingly sweet. Even a hard-hearted old chap like me can be sentimental.
Quincey the cat is in disgrace for murdering one of the swallows who had nested in the eves under the back porch. The rest of the swallows have relocated to the snake barn. This monstrous green construction does not actually contain snakes but we told Joshua it does so as to keep him away from that asbestos unearthed in the fields which is stored there ahead of its final removal. When it is all gone, the barn will go too but by that time the swallows will have flown the nest. Anyhow, to make amends, Quincey tried a spot of babysitting with a delighted Jayarani as you can see below.
Now to the divorce. I am, of course, kidding. I miss the Mrs dreadfully and cannot wait for her to join us in Greece. But nobody, even her, is perfect though her minor imperfections are themselves attractions. Her weakness is that she has, until now, always lived in towns and thinks that food is grown in supermarkets. And thus when our gardener P presents her with wonderful produce from the garden as he does, she just stares at it wondering where is the plastic. "I cook ready meals" she says and is thus distributing that which Joshua, P and myself have worked so hard to produce to her neighbours. Only when we all return will I be there to show how what comes from the garden can, within a few minutes, be on your plate. Surely readers, if it came to it, would this not be grounds?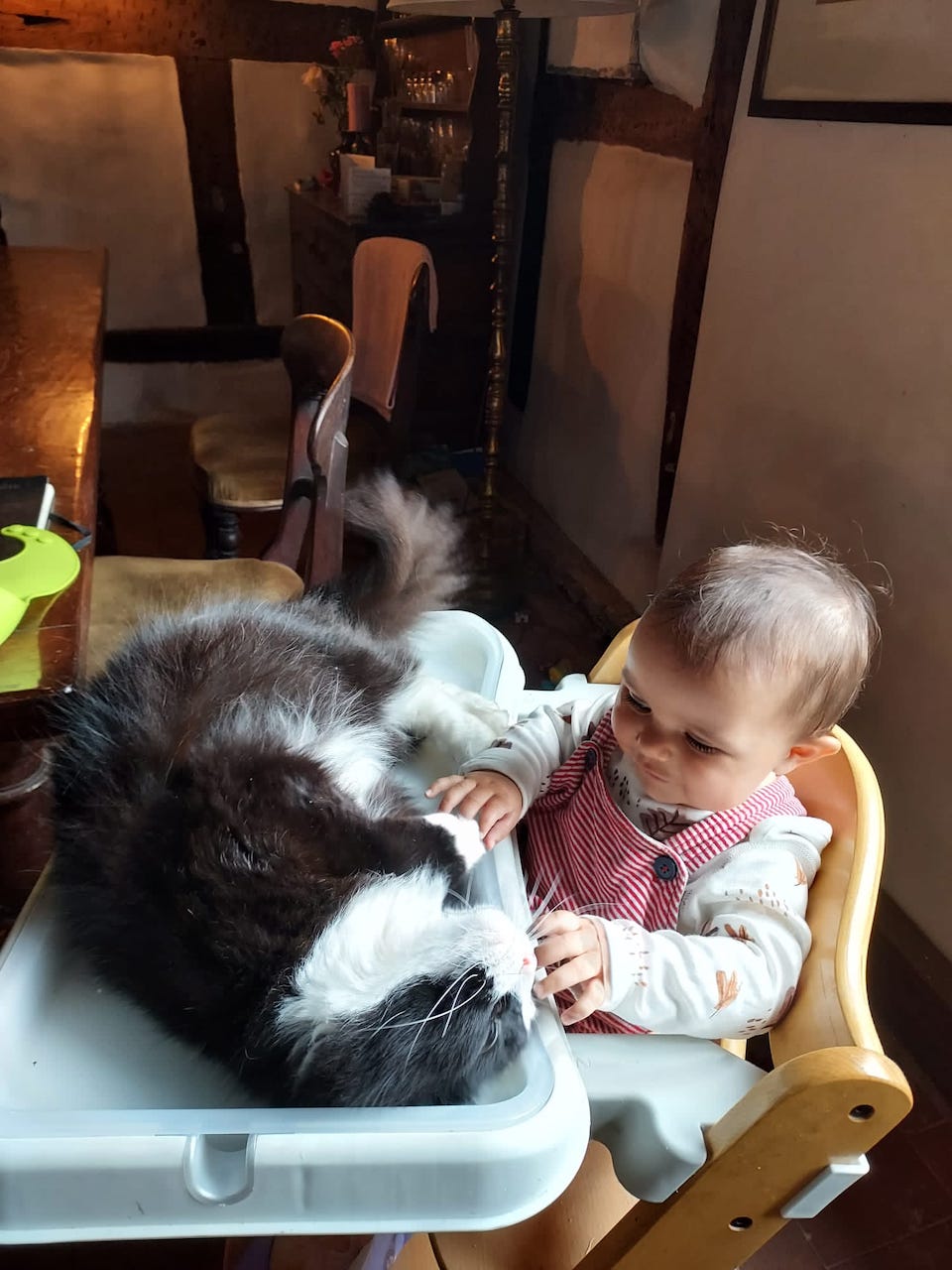 If you enjoyed reading this article from Tom Winnifrith, why not help us cover our running costs with a donation?